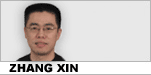 Reader question:
In the following passage (John Kerry warns Israel could become 'apartheid state', April 28, 2014), what does "take-it-or-leave-it" mean?
Mr Kerry said he was considering presenting Israel and the Palestinians with his own peace plan on a "take-it-or-leave-it" basis and suggested that negotiations might have a better chance of success if there was a change of leadership on either side.
My comments:
John Kerry is the Secretary of State of the United States. He's mediating a deal aimed at lasting peace between Israel and Palestine.
Lasting peace, of course, has been the elusive goal for the Israelis and Palestinians since day one. In other words, it's never been achieved. Both parties have offered and counter-offered their own peace plans over the years and none have worked.
That's why Kerry is considering offering them his own peace plan, on behalf of the United States.
However, this American plan is on a "take it or leave it" basis. It is a take-it-or-leave-it proposal, i.e. non-negotiable. They may accept this deal or they may refuse to accept it, but neither Israel nor Palestine can make changes to it.
That's the essence of "take it or leave it". The choices are clear cut, yes or no, without a third alternative. If you take it, you accept it as a whole. If you leave it, you refuse it as a whole.
For instance, if your potential employer offers you a contract that pays you half a million US dollars a year (I'm making it lucrative only to attract your greedy attention) but asks you to work the night shift once a week and says it's a "take it or leave it" offer, it means, well, yeah you can take it or you can leave it. You can't say you'll take the money and skip the night shift. Nor can you take less money to escape the night work. In taking it, you take it as a whole. In leaving it, you leave it as a whole.
In other words, all or nothing.
Regarding Kerry's plan, I think neither Israel nor the Palestinians will take it. They'll leave it instead because, because otherwise it would sound, like, too easy. If the Israelis and Palestinians cared about peace bad enough, they'd have gotten it between themselves, with or without American help – or interference, depending on your point of view.
Then again, Mr Kerry is not really presenting his own peace plan of any kind. He is merely considering presenting such a plan. In politics, there's a great distance between doing something and considering doing it, even if they're ACTIVELY considering doing it.
All right?
Alright, here are more media examples to hammer the point of take-it-or-leave-it home:
1. More than 1,000 mediocre or failing secondary schools will be taken over to drive up standards, Gordon Brown promises today ahead of a manifesto launch centred on a pledge to end 'take it or leave it' services in education, the NHS and police.
On the eve of a launch that is critical to persuading a wavering electorate that he has the energy and ideas for a fourth term, Brown claims in a Guardian interview that his goal is to bring reform right into the mainstream of public services.
He promises that inadequate schools, hospital authorities and police forces will all be subject to forms of takeover if either objective results or parental ballots demand new leadership. In education this could mean being taken over by successful state or private schools, education chains, or universities.
"The days of take it or leave it public services are over," Brown says. "The days of just minimum standards are over. The days of the impersonal are finished. It has to be personal, accountable and tailored to your needs, and with a mechanism to trigger change if the service does not meet your needs."
He says the aim is to unleash the highest quality providers, whether public or private, so that they can meet needs, not just in their local areas, but to turn around performance in other areas too.
- Gordon Brown: I will end 'take it or leave it' public services, The Guardian, April 11, 2010.
2. Manchester United has given Nani a last Ultimatum of signing a new contract. Manchester United now has told Nani that they will not break the budget to fulfill Nani's desire of £130,000 a week.
Previously Nani refused to sign a new contract demanding that his current deal of £90,000 a week is not ample. He demanded a deal of £130,000 a week which the club refused to give him and it seems that the club is still not interested in it.
Last week Nani was called into a meeting and was told that the club will not offer him a new deal worth £130,000-a-week instead they will extend his current deal of £90,000 a week to four more years and Manchester United has branded this deal a "TAKE IT OR LEAVE IT".
If Nani refuses to sign a new contract than Manchester United will start looking for the buyers to sell Nani at the end of the season because Sir Alex bought him from Sporting Lisbon for £14million in July 2007 and he don't want to lose him for free as his contract will expire at the end of the next season.
- Manchester United has asked Nani to take it or leave it, MixtureSport.com, February 26, 2013.
3. Home buyers and sellers are "not on the same page" when it comes to the state of the housing market, according to a new Redfin survey of 707 of its agents and partner agents across 35 U.S. markets. Buyers and sellers are taking a more aggressive stance in the market, with some sellers overpricing their homes and more buyers refusing to get in bidding wars, the survey found.
"In May, 40 percent of sellers surveyed by Redfin said that they planned to list their homes above market value, even though home sales had dropped by 9 percent since the year before," says Nela Richardson, Redfin's chief economist. "Typically, it takes sellers six to nine months to adjust to a price change, but this latest shift is longer. Prices have moved down and then up so much over the past five years that it's even more difficult for sellers to have a realistic baseline for what their homes are worth in the current market."
Fifty-eight percent of Redfin agents say that sellers are holding unrealistic expectations about the value of their homes, up from 49 percent in the previous quarter. Meanwhile, buyers are showing less willingness to chase after a home, as they face affordability and financing hurdles, the survey found.
"Buyers who have been searching for a long time may still try to win deals with aggressive offers," Richardson says. "However, new buyers in the market are much less willing to chase an escalating sale price to compete with multiple bids. The demand side of real estate is moving from 'please take my offer' to 'take it or leave it as you please.' Home buyers' willingness to walk away from a deal that's a bad fit is good for them and is ultimately healthier for the housing market."
So is it a seller's market or a buyer's market? It depends on who you ask. Twenty-four percent of Redfin agents surveyed say that "sellers have all the power," a drop from 35 percent three months ago.
- Survey: Buyers, Sellers 'Not on the Same Page', Realtor.org, July 10, 2014.
本文仅代表作者本人观点,与本网立场无关。欢迎大家讨论学术问题,尊重他人,禁止人身攻击和发布一切违反国家现行法律法规的内容。
About the author:
Zhang Xin is Trainer at chinadaily.com.cn. He has been with China Daily since 1988, when he graduated from Beijing Foreign Studies University. Write him at: zhangxin@chinadaily.com.cn, or raise a question for potential use in a future column.
相关阅读:
They pulled themselves up by their collective bootstraps
(作者张欣 中国日报网英语点津 编辑:陈丹妮)