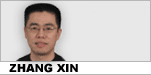 Reader question:
Please explain this passage, "grasping at straws" in particular:
New York Democratic Congressman Eliot Engel claimed President Barack Obama is "grasping at straws" by considering an alliance with Iran against ultra-violent Sunni Islamists threatening Baghdad.
My comments:
America and Iran are arch enemies. Now, President Barack Obama is considering working with Iran against Sunni Islamists in Iraq. Sunni Islamists are ultra-violent, of course. They're currently the No. 1 threat to America trying to maintain peace and stability in Iraq, a country America invaded twice in order to, among other things, oust its dictator Saddam Hussein.
Saddam Hussein...
Oh, well, so much for geopolitics of the Middle East and America's unceasing involvement as well as its unending trouble in this region.
Let's get back to what it means when New York Democratic Congressman Eliot Engel claims Obama is "grasping at straws" by even considering an alliance with Iran.
It means, in short, that Engel doesn't think it's going to work.
And he thinks it's a desperate measure, meaning the Obama Administration is desperate, trying to find anything that works.
The Obama Administration probably has tried everything, but none of it has worked. That's why Barack Obama is accused of being at his wit's end and therefore desperate.
Desperate is the word to best describe the situation where someone is grasping at straws.
Originally, you see, grasping at straws is the proverb that depicts a drowning man in the lake. What the drowning man wants to clutch in that situation is, of course, a large tree trunk to keep him afloat. But there are no tree trunks around. All he sees are straws, i.e. stems and stalks of thin wheat and rice and other crops.
These thin scattered straws are not going to help but the drowning man will snatch at them and hold onto them for, literally, dear life.
That's the precise situation of the drowning man doing anything he can in order to save himself, even though none of it makes any logical sense.
Hence, figuratively speaking, grasping at straws is used to describe anyone who's so desperate that he will do something, anything, to salvage a hopeless situation.
Got it?
Alright, let's move promptly to media examples of people grasping or grasping at straws, trying to, hope against hope, extricate themselves from a hopeless situation:
1. Bill English is struggling under the pressure of his creaking economy that has the highest number of people out of work in 20 years, and wrongly claims the highest number of Kiwis ever are in work, says Labour's Finance spokesperson David Parker.
"Bill English is struggling with the pressure of his stagnating economy. The facts are terrible. The highest unemployment rate since Jenny Shipley. The highest number of unemployed in 20 years. The Number of Kiwis in work down by 12,000 since March.
"But Bill English is ignoring the facts and today claimed there are 'more New Zealanders in work than it has ever had'.
"That's simply wrong. The number of Kiwis in work has dropped by 12,000 since March. He's so desperate for good news he's grasping at straws.
"Employment is down in both the Household Labour Force Survey and the Quarterly Employment Survey. There's nowhere to find good news.
"Bill English is grasping for a good statistic. Sadly there isn't one to be found due to his failing economic management."
- Bill English: Grasping At Straws On Employment, Scoop.co.nz, November 8, 2012.
3. Mike D'Antoni was incredulous before the Los Angeles Lakers' game against the Philadelphia 76ers on Sunday when asked why Kendall Marshall, acquired just more than a week ago, wasn't getting more playing time at backup point guard.
"What do you think?" D'Antoni shot back to the reporter. "He's not as good as X [Xavier Henry]."
"I understand that," replied the reporter.
"Well, then why'd you ask the question?" D'Antoni said in return.
Marshall had played only 10 minutes total since the Lakers plucked him out of the D-League, appearing in two of L.A.'s four games since he joined the team. But Jordan Farmar returned from his left hamstring tear in the two games Marshall didn't play, shoring up L.A.'s point guard situation with Farmar as the starter and Henry as the backup.
"He's got to be better than the point guard we have out there, and X right now is doing a pretty good job," D'Antoni said. "And the other thing he has going against him, I don't know him. I've seen him play maybe two minutes. I don't think we're at the point where, 'Oh, let's experiment.' Maybe when we're going good, but we're not going to lose games because I'm over here experimenting. I haven't had time to see him and he's trying to find his way in the league. He hasn't established that yet. But we hope that maybe in garbage time in our favor, or something would happen that we'd get a look at him, but I just can't just grasp straws."
Something did happen, of course. Henry went out with a strained right knee in the first quarter and did not return.
- Rapid Reaction: 76ers 111, Lakers 104, ESPNLosAngeles.com, December 29, 2013.
3. On Monday, Jerry Sandusky and his attorney, Joe Amendola, will be given an opportunity to present a defense to the 52 counts relating to Sandusky's alleged abuse of 10 boys over the past 15 years.
In his opening statement, Amendola indicated that Sandusky would be taking the stand in his own defense, and then last week the attorney filed a motion to have a psychologist testify about histrionic personality disorder, a personality characterized by inappropriate seductive behavior that Sandusky may be suffering from.
Sandusky, 68, has already proven to the nation that he is a disturbed man, admitting in a television interview with Bob Costas that he showers with boys. The idea that he could put forth any testimony that would be helpful in his defense seems farfetched. After a prosecution team put on a trial that was focused, chilling and displayed a legal acumen that impressed the criminal bar throughout the United States, Amendola is now apparently considering putting forth an insanity defense. However, an insanity defense requires a defendant to prove he has a basic inability to distinguish right from wrong. In Pennsylvania, the courts apply the M'Naghten Rule, which mandates a defendant is not guilty by reason of insanity if, at the time of the crime, the defendant was so deranged that he did not know the nature or quality of his actions or, if he did know, he was so deranged that he could not know what he was doing was wrong.
The problem with this kind of defense in Sandusky's case is that his actions took place over 15 years and there has already been testimony that he wrote letters that could be considered apologies to his victims. Indeed, Sandusky purportedly told one victim's mother that he was "sorry" and felt like killing himself for what he had done to the young boy. This testimony alone would seem to preclude any suggestion that Sandusky didn't understand the nature or consequences of what he was doing.
Of course, Amendola also would now be arguing that Sandusky has a personality disorder that is highlighted by inappropriately seductive behavior after just last week trying to prove the alleged victims were all liars trying to extort money from Sandusky and Penn State. Indeed, in one horrifying exchange last week, one alleged victim being cross-examined by Amendola testified that Sandusky " . . .treated me like a son in front of other people," but also ". . . treated me like his girlfriend."
It will be interesting to see whether we hear from Sandusky's wife or children, who might be able to testify that they never heard the screams or saw the inappropriate behavior, as well as employees of Sandusky's charity, who might be able to say they never saw anything that could be considered inappropriate. Or if Amendola will refer to the McMartin preschool case, in which a family who operated a preschool in California was charged with sexually abusing children in their care. Accusations were made in 1983, but after six years of criminal trials, no convictions were obtained, and all charges were dropped in 1990. Amendola could point out that the case is now viewed as part of day care sex abuse hysteria. Or if he will try to show a conspiracy among the victims to get money.
Those arguments could help mitigate some of the impact of what the jurors heard last week, but Amendola's application last week to have a psychologist testify, presumably in the hopes of mounting an insanity defense, indicates the defense is grasping at straws.
- Jerry Sandusky and his attorney Joe Amendola appear to be grasping for straws in sex abuse defense, NYDailyNews.com, June 16, 2012.
本文仅代表作者本人观点,与本网立场无关。欢迎大家讨论学术问题,尊重他人,禁止人身攻击和发布一切违反国家现行法律法规的内容。
About the author:
Zhang Xin is Trainer at chinadaily.com.cn. He has been with China Daily since 1988, when he graduated from Beijing Foreign Studies University. Write him at: zhangxin@chinadaily.com.cn, or raise a question for potential use in a future column.
相关阅读:
They have no legs to stand on?
(作者张欣 中国日报网英语点津 编辑:陈丹妮)