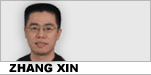 Reader question:
Please explain this sentence: "Sharks were his pet project." Sharks? Pet project?
My comments:
Saving sharks, that is.
Sharks are an important link in the food chain or ecosystem of the seas. Some of them are being overhunted, facing extinction. "He" did a lot in saving those sharks – raising public awareness through advertisements on TV against eating shark fin, for instance.
Or perhaps even rowing out in a boat to stop fishermen from catching sharks.
Or perhaps something else.
At any rate, saving sharks were one of the things he particularly liked to do. That's why it is called his pet project.
A project is a carefully planned piece of work or activity that is intended to build something new or to deal with a problem. A housing project, for instance, is a project to get news houses built in a certain area.
Pet project is, on the other hand, one's favorite project, something in which one indulges and gets the most kicks out of.
In fact, a pet project is a project one treats like a pet, as if it's a pet dog or pet cat.
Yes, that's the way to look at it. If you understand how people raise dogs and cats as pets and how they pet them, you'll have no problem understanding what one's pet project means to them.
The person mentioned in our example may be involved in many other projects besides saving sharks, but saving sharks is the one activity that he is most interested in and particularly passionate about. He would give up all the wealth he has to help sharks. He probably talks about it in his dreams.
Or something like that.
In short, he cares more about and pays more personal attention to saving sharks than any other job he does.
Alright?
All right. Here are more media examples to drive the point home:
1. Paramount has reportedly opted against making Steven Spielberg's Abraham Lincoln biopic.
According to The Big Money, the studio passed on Lincoln this week, leaving Spielberg unable to proceed with his pet project. Liam Neeson has been attached to play the 16th US President for several years, while Sally Field's name was linked to the role of First Lady Mary Lincoln.
The film's screenwriter Tony Kushner recently claimed that the biopic would arrive in cinemas by Christmas - in time for the bicentenary of Lincoln's birth - should the project receive the greenlight.
When Spielberg's DreamWorks company split from Paramount last year, the studio kept the rights to Lincoln. The director is now hoping that the film will be picked up elsewhere.
- Spielberg's 'Lincoln' axed by Paramount? DigitalSpy.co.uk, February 19, 2009.
2. When Jerry Brown was governor the first time, his father -- a former California governor himself -- used to lament that his son didn't have a wife to bolster him when times got tough, like the senior Brown did.
Now, four decades later, as the 72-year-old son prepares to become governor again, he brings with him Anne Gust Brown -- his wife of five years and the woman who has been at his side for two decades, even though few voters know her.
Gust Brown, a former Gap lawyer and executive, has remained mostly out of the public spotlight -- except when the New York Post called her Brown's secret "Lady Lawyer of Love" during his 1992 campaign for president. Or, more recently, when a woman's voice -- widely believed to be hers -- was heard during Brown's campaign for governor on an answering machine referring to Republican rival Meg Whitman as a political "whore."
Yet Gust Brown has played influential roles helping manage Brown's campaigns and staff during his years as Oakland mayor and state attorney general. She will continue to be a close, unpaid adviser when her husband takes office in January.
Their working relationship, she said, "is a very unusual arrangement." And their personal one? "Very rare," she said. "I couldn't imagine I would want to spend 24 hours a day with someone. It's been very fulfilling and very fun because we get along very well and enjoy being together."
Unlike her late mother-in-law, Bernice Brown, Anne Gust Brown, 52, will be less the hostess and more the working partner. She prefers serving friends bowls of spaghetti rather than formal dinners. And unlike Maria Shriver, who created the Women's Conference, California's next first lady has no plans to take on a social cause.
Her pet project? Jerry Brown.
"You have to know what your real passion is," she said during a recent interview in the Oakland warehouse converted into Brown's campaign headquarters. "I'm more with helping Jerry with the government and the problems he faces. I know how Jerry thinks."
In many ways, she's the yin to his yang.
- Jerry Brown's most important adviser: his wife, MercuryNews.com, December 17, 2010.
3. Nick Clegg has suggested the public does not care about House of Lords reform as he ruled out giving voters a say on the Government's plans to axe the Upper House.
The Deputy Prime Minister, who insisted on a referendum on electoral reform last year, risked public ridicule and a civil war in Westminster by blocking a nationwide vote on his latest pet project.
A joint committee of senior MPs and peers appointed to scrutinise the plans will today say there should be a referendum on whether to replace the Lords with an 80 per cent elected Senate.
But the Lib Dem leader said there was no point having a referendum when all three main parties are committed to reforming the Lords and the public is not interested.
He told the BBC's Sunday Politics programme: 'Why is it that we should spend a great deal of money, millions of pounds of taxpayers' money, asking the British people a question which frankly most people don't worry about very much?
'I think to subcontract to the British people an issue which the politicians at Westminster just can't deal with, I think is asking a lot of the British people.'
Mr Clegg admitted reform of the Lords is not even one of his main priorities. He added: 'Our priority of course remains rescuing, repairing and reforming the British economy.'
- Clegg blocks Lords reform referendum: It's a waste of money because people don't care, he says, DailyMail.co.uk, April 23, 2014.
本文仅代表作者本人观点,与本网立场无关。欢迎大家讨论学术问题,尊重他人,禁止人身攻击和发布一切违反国家现行法律法规的内容。
About the author:
Zhang Xin is Trainer at chinadaily.com.cn. He has been with China Daily since 1988, when he graduated from Beijing Foreign Studies University. Write him at: zhangxin@chinadaily.com.cn, or raise a question for potential use in a future column.
相关阅读:
They have no legs to stand on?
(作者张欣 中国日报网英语点津 编辑:陈丹妮)