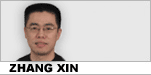 Reader question:
Please explain "no legs to stand on" in this passage:
"I find conservative friends becoming less vocal politically. I think they are realizing they have no legs to stand on."
My comments:
Another nice nimble idiom – probably American in origin – to learn.
First, the speaker means to say that his Conservative friends have become less vocal – stopped talking so loud about their politics – because they're realizing their doctrines are not convincing – because they're unsupportable.
The speaker probably made the remarks before an election or a public debate or some other major event. And if an upcoming election were indeed the case, the speaking saying that his Conservative friends "realizing they have no legs to stand on" suggests they are realizing they're going to lose the election, period.
At any rate, that's what we may more or less safely infer – from the fact that "they have no legs to stand on."
We humans stand on our two legs for support. If we don't have a leg to stand on, we will find us lying on the floor in a heap.
This American idiom is almost certainly inspired by the simple fact that in order to stand up erect and firm, one needs to build a pair of strong legs. To give you an idea, American basketball players sometimes talk of "not having their legs under them" after a few minutes of play. That means they lack the stamina needed to last the whole game.
Also, people say that certain rumors have no legs. That means those stories sound so unbelievable and untrue that they won't be able to travel far. Unlike many of the political rumors we have here recently – which always turn out to be true – those stories won't be able to spread because they have no legs to stand on in the first place.
In short, if someone or something doesn't have a leg to stand on, they stand little chance of winning or being successful because they are not built on the rock, so to speak.
Lacking support, they wobble and may crumble any moment.
Alright, here are media examples:
1. An ad campaign that suggested milk can help people lose weight is ending, the Federal Trade Commission told a doctors' group that had complained.
The Physicians Committee for Responsible Medicine contended the weight loss claims were false and misleading. The group, in a 2005 petition, asked the commission to order a halt to the dairy advertisements.
The agency did not take that step, but said in a letter to the committee that the groups behind the ads planned to end them.
"It is obvious that the industry did not have a leg to stand on," Neal Barnard, president of the Washington-based doctors committee, said Thursday. His group advocates a vegan diet, which typically includes no animal products.
The two marketing campaigns at issue involve the "Milk your diet. Lose Weight!" ads on television, Internet and in magazines, and the "3-A-Day. Burn More Fat, Lose Weight" ads, which are now mostly Web-based.
The FTC, in a letter May 3 to the committee, said the agency met with Agriculture Department officials and representatives for the two campaigns, which decided "to discontinue all advertising and other marketing activities involving weight loss claims until further research provides stronger, more conclusive evidence."
Susan Ruland, a spokeswoman for the "Milk your Diet" campaign, said there was nothing misleading about the ads.
"We absolutely stand behind our weight loss campaign and the science supporting our messages," said Ruland, who represents the National Fluid Milk Processor Promotion Board. "There's a strong body of scientific evidence that demonstrates a connection between dairy and weight loss."
Still, she said, the board plans to phase out the milk ads and focus the campaign instead on how dairy can help promote a healthy diet.
- Lose the ads, not the weight, says doctors' group, AP, May 11, 2007.
2. A council has defended fining a woman £75 for allegedly dropping a cigarette butt - as more authorities in Wales prepare to follow suit.
Neath Port Talbot Council wrote to Jeannine Wycherley, claiming she threw the litter from her car.
It said keeping the streets clean cost ratepayers £2.5m a year and litter was a major concern for people.
Swansea will also introduce spot fines next month. Carmarthenshire issued its first cigarette butt penalty in 2004.
Mrs Wycherley received a letter after allegedly dropping the butt in a supermarket car park.
"The world has gone crackers," she said.
"Where are these heroes when it comes to a Friday night and the place is littered with chip paper, vomit and drink bottles?"
She said no-one spoke to her at the scene but she received an "intimidating letter" two days later.
"They said it would be my word against the enforcement officer - I did not have a leg to stand on."
Mike Roberts, head of the council's street care team, defended the fine.
He said: "A significant minority of people continue to drop litter and the council is committed to taking enforcement action."
- £75 cigarette butt fine defended, BBC.co.uk, May 18, 2007.
3. Following our announcement that Governor Cuomo and the New York Labor Department were unfairly targeting James O'Keefe and Project Veritas, the subpoena court date to show up with a three years of financial records has been cancelled.
Last Monday morning staff at the NY Department of Labor called Project Veritas to inform us that the court date had been cancelled and provided no more information. No rescheduling has been requested.
Could this be a result of the media blowback at Governor Cuomo given his recent statement that conservatives don't belong in New York?
It's hard to ignore headlines such as "Obama, de Blasio and Cuomo thrive on political revenge."
Or maybe they just realized they had no legs to stand on. You be the judge.
- New York Cancels Court Date Against James O'Keefe, Project Veritas, FreeRepublic.com, February 3, 2014.
本文仅代表作者本人观点,与本网立场无关。欢迎大家讨论学术问题,尊重他人,禁止人身攻击和发布一切违反国家现行法律法规的内容。
About the author:
Zhang Xin is Trainer at chinadaily.com.cn. He has been with China Daily since 1988, when he graduated from Beijing Foreign Studies University. Write him at: zhangxin@chinadaily.com.cn, or raise a question for potential use in a future column.
相关阅读:
Kicking the can down the road?
(作者张欣 中国日报网英语点津 编辑:陈丹妮)