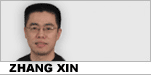 Reader question:
Please explain "take a bow" in this sentence: "I wish Taylor was sitting right there so he could take a bow for all the work he did on this."
My comments:
People bow – leaning forward or inclining their head – to other people to show respect or acknowledgement.
Here, the speaker wants Taylor to bow to the people present in acknowledgement.
If Taylor were here, of course. If he were here, the speaker wants to commend him in person for all the good work he'd done on the current project so that he could take a bow, as an actor does after a good performance on stage.
The actor takes a bow in acknowledgement of the fact all the audience are applauding him, and in gratitude.
In our example, the speaker wishes Taylor were here to do the same thing. This means, of course, that the speaker thinks highly of Taylor's work.
In short, praising someone by saying they should take a bow is just another way of saying they've done a good job and are duly recognized.
In other words: "Taylor, well done!"
Alright, here are media examples of situations where people should, can or may take a bow for doing a good job:
1. The first tires Pirelli tested preseason were so durable they could have lasted for three races; "we were too conservative by far," Hembery added.
The teams and F1 boss Bernie Ecclestone wanted tires that would require about 2 or 3 pit stops per race. That required tire compounds that would wear neither too quickly nor too slowly, and "it took us a lot of time to understand how to do that," he said. "It would have been far easier from our point of view to have made something that just lasted the weekend," for the whole Grand Prix, he said.
Hembery promises more of the same next season, with "2-3 pit stops average," and only modest tweaks to the tires. One of those is to encourage teams to make more use of Pirelli's somewhat harder "medium" compound tire.
At the moment, cars running those more durable tires can expect to be about 1-1.2 seconds slower than cars with the less durable but faster "soft" tires, he said. So that, in layman's terms, is roughly a choice between sprinting for a short distance or running a little slower but over a greater distance.
Hembery wants to close that gap to 0.7-0.8 seconds, so cars on the harder tires aren't penalized so much for using them. The hope is that will give teams a greater variety of viable tire strategies to play with. Pirelli tested tires for next season last week in Spain.
"The idea is to close the gap, maybe, some of the gaps, in performance," he said.
Vettel's audacious overtake of Fernando Alonso at the Italian Grand Prix in September, in itself, proved him to be a worthy champion. With two tires on the grass, Vettel was brave, decisive, quick and error-free — everything you want the world's best driver to be.
But Pirelli should take a bow, too. Hembery says they've been getting fan mail. Deservedly so.
"I get people randomly coming up to me and just saying, 'Brilliant, well done, thank you, I'm finally watching Formula One again,'" he said. "That, certainly, in my motorsport career, has never happened before. That is gratifying."
- Vettel Aside, Tires Are Star F1 Performer, OfficialWire.com, October 3, 2011.
2. On a night of 11 Chelsea heroes, it's hard to pick out individuals.
But Gary Cahill, Ashley Cole, Cech and Drogba should all take a bow.
Cahill was as enormous in defence as the injured David Luiz had been against Benfica, while Cole had his best game of the season.
Cech made three or four outstanding saves and Drogba once again showed that, even at 34, his ability to influence great European nights remains undiminished.
His goal was a fitting reward for one of many tireless runs into the Barcelona box, not to mention all the hard work he got through in defence.
Yes, quite how Chelsea did it is anyone's guess. Di Matteo's side were forced to defend deeper and deeper as Barcelona controlled the game with their mesmerising ball control and movement.
But a mixture of great goalkeeping, defenders getting their bodies in the way of shots, Cole clearing off the line from Cesc Fabregas, poor Barcelona finishing and the woodwork twice coming to Chelsea's rescue somehow sent the Spaniards back home on the end of a rare defeat.
All this suggests that the second leg will be a different kettle of fish, the night the Catalans finally get the rub of the green.
Di Matteo said that to reach the final, Chelsea would have to produce two perfect games.
Well, it was far from perfect last night and yet they still came out on top.
- Frankly, this win was a miracle, TheSun.co.uk, April 19, 2012.
3. In normal times, you don't turn to a U.S. Open, the ultimate grindfest, for relief. But these are not normal times, and Merion is not a normal Open venue. Merion is as beautiful as, and more charming than, any other course that has staged the national championship since the advent of the steel shaft. (Remember steel shafts?) There's a plaque for Hogan and a boulder for Jones and a 1st tee hard by a porch where the ladies lunch and the men revisit their $2 Nassaus and the view has not changed in forever. Hallelujah.
This has been the least civilized year American golf has ever known. Horrid, really. Vijay's suing the PGA Tour over deer-antler spray, and the anchor folk, some of them, are lawyering up. It's been Tiger this (his drop at the Masters) and Tiger that (his spat with Sergio). He's had a career since January -- four wins -- but who's talking about that? Instead we're getting Ted Bishop of the PGA of America versus Mike Davis of the USGA in a protracted sudden-death playoff that cannot end well.
Merion, take us away! When Lee Trevino won his second Open there, in an 18-hole playoff over Jack Nicklaus in 1971, he said, "I love Merion, and I don't even know her last name." At the 2005 U.S. Amateur at Merion, Edoardo Molinari, a Continental if ever there was one, had a lovefest with the members, who had never seen so many birdies, and such European style, on their links. Bobby Jones showed his skill at Merion and Ben Hogan his will and David Graham, at the '81 Open, his formidable Aussie golfing brain. Shotmakers, the whole damn bunch of them. Good drivers too.
Merion does things her own way (feminine pronoun courtesy of Trevino). Who ever heard of a U.S. Open course measuring 6,996 yards, all stretched out? The last time there was a shorter Open venue was at Southern Hills, which played 6,973 in 2001. And how about those bright red wicker baskets atop the heavy metal flagsticks? Weird. Great. At the 1954 Curtis Cup at Merion, Barbara Romack, a lively Californian, mocked the weeds in the traps. She was, of course, talking about the Scotch broom in the bunkers, a nod to the motherland and a point of pride for the club, then and now. Take a bow, Merion, and to hell with this year's hemlines.
- Merion will restore sanity to the least civilized year American golf has ever known, Golf.com, June 07, 2013.
本文仅代表作者本人观点,与本网立场无关。欢迎大家讨论学术问题,尊重他人,禁止人身攻击和发布一切违反国家现行法律法规的内容。
About the author:
Zhang Xin is Trainer at chinadaily.com.cn. He has been with China Daily since 1988, when he graduated from Beijing Foreign Studies University. Write him at: zhangxin@chinadaily.com.cn, or raise a question for potential use in a future column.
相关阅读:
They pulled themselves up by their collective bootstraps
(作者张欣 中国日报网英语点津 编辑:陈丹妮)