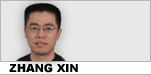 Reader question:
Please explain this sentence, particularly "flash in the pan": They will not overreact to data that may prove nothing more than a flash in the pan.
My comments:
"Data" here refers to some (unspecified) statistics, i.e. figures and numbers.
Say some newly released growth figures are very encouraging (or, for that matter, disheartening), but "they" (some unnamed experts or other) do not want to read too much into them, believing those growth numbers will not be sustainable.
Because, you see, a flash in the pan is something that flares up but disappears swiftly.
Take a flash of flames in the frying pan for example. All experienced Chinese cooks seem to enjoy seeing that happen. To achieve it, they boil oil to an extremely high temperature, or "smoky hot", as they say. Then they put the vegetables in and immediately start stirring the pot rapidly before confidently tossing the pan up and down. This sometimes results in flashes in the pan – it's the contents in the pan literally catching fire.
This may look dangerous but the experienced cook knows that the flames are merely tiny bubbles of oil and vapor catching fire. No need to worry about the prospect of the whole kitchen catching fire because the oily bubbles instantly burn themselves out.
That's why they're called a flash in the pan, an instant flare-up, like lightening in the sky, which shines brightly for a brief second and disappears, vanishing into the dark.
In our example, when the unspecified "data" is likened to a "flash in the pan", we may safely infer that those figures will not remain the same the next time a new set of figures is released.
For example, many factories in China typically don't produce a lot during the first quarter of the year. That's due to the Spring Festival, which usually falls on January or February. Workers, especially those from the countryside, take between one week and a full month off during this period – spending the time with their family.
Therefore, if production figures are not very good, bosses at these factories usually don't fret a lot, knowing that they will pick up when all workers are back to their post and all machines are up and running, firing on all cylinders, so to speak.
On the other hand, for another example, high street retail sales in America are typically robust in December. That's thanks to the holiday season of Christmas. Some shops make half of their annual profits during Christmas sales alone. So therefore, if the December sales figures are good, don't be overjoyed because those figures cannot be repeated any other month of the year.
So, please "don't overreact to data", or anything, "that may prove to be a flash in a pan."
Now, a few more media examples of the idiom "flash in the pan", meaning anything that dazzles and catches our attention but soon disappears, failing to make a lasting impression:
1. Here's the latest news for the UK economy. Car sales: up. House prices: up. Manufacturing output: up.
The evidence is pretty solid. Recovery is under way and it cuts across sectors. This is not just confined to the City. Five big questions arise, therefore. Is this for real? Will it last? Why is it happening? What could go wrong? Will it end in tears? Answers to all five questions are available or will be available within the next day or so.
The broad-based nature of the pick-up in activity indicates this is more than a flash in the pan. From building sites to shopping malls and now factories, the data points strongly to recovery.
Will it last? Probably, unless events in the eurozone or elsewhere in the global economy blow the UK off course. The Bank of England will make sure that monetary conditions are kept ultra-loose until there is irrefutable evidence that there will be no growth relapse.
- Economic recovery more than a flash in the pan, but will it end in tears…, TheGuardian.com, August 6, 2013.
2. Michael Carrick believes exciting Marcus Rashford is "here to stay" after yet another wonder-goal from the teenager.
Rashford, 18, curled an outstanding effort into the top corner to sink West Ham as Manchester United moved into the semi-finals of the FA Cup.
Carrick, who also started Wednesday night's win, said: "I don't think he is a flash in the pan, in and out. I think he is here to stay and goals like that? Well, we will welcome more of them."
That Upton Park goal was the sixth in 11 games for the former academy striker, who did not make his first senior appearance for United until seven weeks ago.
- Manchester United's Marcus Rashford no flash in the pan for impressed team-mate Michael Carrick, Mirror.co.uk, April 14, 2016.
3. Barb Siebarth was outside feeding her chickens, ducks and geese Tuesday night when a flash of light sped across the sky, making a thunderous noise as it went.
"It really startled me," Siebarth said. "It reminded me of when the Dundee Cement plant used to blast and the plane crash (off Dixon Road) about a half-mile from me."
She wasn't sure of what she saw until news reports on television and on social media later confirmed that a meteor had entered the earth's atmosphere.
"You never know what you're going to see in your lifetime," she said.
The National Weather Service in Detroit (NWSD) confirmed late Tuesday evening that a meteor did in fact streak across the night sky. The meteor was also visible across several other states, including Illinois and Ohio.
NASA's Meteor Watch project is among those studying the unusual event. They estimate that the interstellar object was moving at a speed of roughly 28,000 miles per hour.
"We have calculated that this was a very slow-moving meteor," the NASA team said.
Dean Thayer of Ida witnessed the entire event.
"It started as a shooting star," Thayer said in a post on the Monroe News Facebook page. "It got bigger and brighter, then exploded."
Teri Boos of Newport said her dog started shaking about five minutes before a loud noise shook the house. Others reported similar experiences of seeing a bright light and hearing a loud noise.
"The whole house shook," posted Natalie Hojnacki of Frenchtown. "It scared the crap out of my dogs."
Scientists in Washington are saying the fireball that streaked through the Michigan sky put on quite a show but as far as potentially killer space rocks, it was merely a flash in the pan.
- Michigan's meteor was unusual - in more ways than one, MonroeNews.com, January 18, 2018.
本文仅代表作者本人观点,与本网立场无关。欢迎大家讨论学术问题,尊重他人,禁止人身攻击和发布一切违反国家现行法律法规的内容。
About the author:
Zhang Xin is Trainer at chinadaily.com.cn. He has been with China Daily since 1988, when he graduated from Beijing Foreign Studies University. Write him at: zhangxin@chinadaily.com.cn, or raise a question for potential use in a future column.
(作者:张欣 编辑:丹妮)