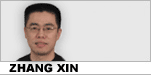 Reader question:
Please explain "shouting match", as in this sentence: Let's have a discussion about baseball, not a shouting match.
My comments:
Here, I think the speaker is asking participants not to raise their voice, lest a discussion on the subject of baseball really turns into a match, of the quarrelling type.
A shouting match literally is a contest in which the person who has the loudest voice wins.
In our example, the speaker tries to remind everybody, I think, that they don't need to raise their voice and turn their discussion into a vociferous quarrel. In other words, speak cordially and softly and make your point with reason and logic. Your speech will be judged on its logical merit, not by the decibel level at which it is delivered.
No extra points, in short, for shouting yourself hoarse and turning blue in the face.
Anyways, when a discussion or debate turns into a shouting match, it means that the participants have lost their cool and are now shouting at each other, perhaps hurtling insults left and right and center. They get angry and throw reason to the wind.
The next stage will be a screaming match, next, a bare-knuckled fist fight.
Next, gunshots are heard.
I'm kidding. Normal discussions seldom turn into a screaming match or a fist fight, let alone a gun battle – although I can see it happen with the American National Rifle Association. I don't wish NRA members turn against each that way, of course, but if they do make use of their guns, perhaps it's a good idea to use it on each other rather than on the public in general, or schoolchildren in particular.
All right, no more ado. Here are recent media examples of "shouting match", meaning a bitter, angry and senseless quarrel:
1. The Housing Development Corporation (HDC) and by extension the Government collected some heavy blows at Wednesday evenings public consultation for the proposed use of North Grove as a mixed development site.
The HDC, represented by its managing director Brent Lyons and agronomist Dr John Alleyne, who was shouted down when he tried to explain the reason for the use of the arable land for houses.
Alleyne took to the podium, but hastily stepped back when attendees started shouting at him, calling him selfish and asking him where he lived as he was making decisions for the people who lived near the proposed site but would not be impacted by the development.
The town hall style meeting, held at the Curepe Presbyterian Church brought out a small contingent from the United National Congress (UNC) including senators Khadija Ameen, Gerald Ramdeen as well as former ministers Vasant Bharath and Devant Maharaj. Also present were environmentalist Wayne Kublalsingh, Shiraz Khan president of the Sheep and Goat Farmers Association and many of the residents expected to be impacted by the Government's plan.
It got so heated that the moderator had to step in and call for calm, he too was boufed by the people.
"Where allyuh living? Allyuh too selfish," the crowd shouted at the head table.
Alleyne told the booing crowd that he admired their passion. Amidst the loud jeers, thanked the people for giving their opinions.
"This is not a shouting match," Alleyne said.
- Blows for Gov't expert at consultation, TrinidadExpress.com, April 26, 2018.
2. Running back Derrius Guice slid to pick No. 59 for a variety of reasons. One specific problem arose from Guice's team visits, which as Ian Rapoport of NFL Media said earlier in the hour on NFLN did not always go well.
As to the altercation that supposed happened during a visit with the Eagles, Rapoport reports that there was a "shouting match," and that one unnamed source called it the worst meeting that team ever had with a player. (Oddly, Mike Mayock's final mock draft had Guice going to the Eagles at No. 32; Mayock handles the in-booth analysis for Philly's preseason games.)
Chatter continues regarding other incidents and rumors involving Guice, to the point where Washington is currently looking into some of the scuttlebutt. Some would say they should have done that before they put his name on the card. (Others would say, "What else do you expect from this specific franchise?")
Here's a prediction that one source shared with PFT prior to the draft. (I stay away from posting opinions from anonymous sources before the draft because of the very real incentive teams have to trash guys they secretly hope to draft at a lower spot. Now that Guice has been picked, that concern doesn't apply.) Per the source, an executive from a team that had multiple chances to draft Guice and didn't, it's expected that unless he matures quickly Guice will have a couple of years of solid production before he wears out his welcome and ends up cut or traded.
- Report: Eagles visit with Derrius Guice sparked "shouting match", by Mike Florio, NBCSports.com, April 28, 2018.
3. Meghan McCain has revealed how she once got into a shouting match with her father Senator John McCain just after his brain surgery.
The Arizona Republican McCain, 81, decided to fly to Washington DC shortly after the July 2017 surgery to block a repeal of Obamacare, over his doctor's and daughter's strenuous protests.
The family drama is revealed in a new HBO documentary, John McCain: For Whom the Bell Tolls, which airs on Monday night.
'He said, "I have to get back for the healthcare bill" and I said, "What could possibly happen if he gets on a plane?"' Meghan, 33, recalled in the film, according to People.
'The doctor said he would like hemorrhage and it can be dangerous if he still has air in his brain, and all this crazy stuff,' Meghan said.
'So I freaked out and I screamed at everyone that he couldn't get on the plane and that I didn't agree with it,' she continued. 'And my dad snapped at me and said, "It's my life and it's my choice."'
McCain did make the trip to DC, where he shocked his colleagues by voting no on the repeal, blocking something the Republicans had loudly promised for years.
- Meghan McCain reveals she got into a shouting match with her father after brain surgery, DailyMail.co.uk, May 29, 2018.
本文仅代表作者本人观点,与本网立场无关。欢迎大家讨论学术问题,尊重他人,禁止人身攻击和发布一切违反国家现行法律法规的内容。
About the author:
Zhang Xin is Trainer at chinadaily.com.cn. He has been with China Daily since 1988, when he graduated from Beijing Foreign Studies University. Write him at: zhangxin@chinadaily.com.cn, or raise a question for potential use in a future column.
(作者:张欣 编辑:丹妮)