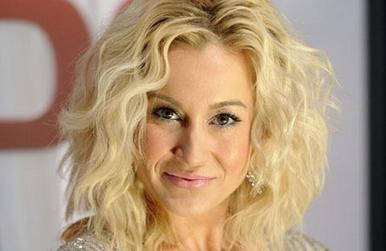 Country singer Kellie Pickler made some big changes in her personal life and career during the past year. Those changes are reflected on her new album, "100 Proof."
Kellie Pickler says she finally found her creative identity on her third album, "100 Proof." With titles like "Where's Tammy Wynette" and "Unlock That Honky Tonk," the songs showcase her traditional Country roots and early musical influences.
Kellie grew up in North Carolina, where she fell in love with the music of Country legends Tammy Wynette, Dolly Parton and Loretta Lynn. Although she envisioned following in their traditional Country footsteps, Kellie was led into Nashville's trendy Country-Pop direction on her first two albums. She proved her talent with hits such as "Red High Heels," "I Wonder" and "Best Days of Your Life."
"Tough" was the first single released from "100 Proof." Although it failed to reach the Top 20, Kellie is confident that she made the right decision to take creative control of the project.
Kellie co-wrote six songs on the album, including this ballad that she composed on Mother's Day with her husband of one year, Nashville songwriter Kyle Jacobs.
"Mother's Day" deals with the holiday Kellie never shared with her own mother. Her mom claims she left the family due to physical abuse inflicted on her by Kellie's father.
For "100 Proof," Kellie switched producers, this time working with veteran hitmakers Frank Liddell and Luke Wooten. They allowed Kellie to be true to herself and not be concerned with making a record for the sake of achieving radio hits.
The most autobiographical song on "100 Proof" is a track she wrote for her father, who battled alcohol and drug addiction and spent time in and out of prison during Kellie's childhood years. Happily, they stayed in contact and continue to have a close relationship. Here's Kellie Pickler with "The Letter".
Gloriana debut album climbs the charts
Country music well represented with Grammy nominations
Singer puts American twist on Cambodian classics
Vince Gill returns to country charts with 'Guitar Slinger'
(来源:VOA 编辑:Rosy)