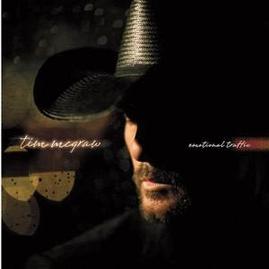 It took more than one year and a high-profile court case to see the release of Country star Tim McGraw's new album, "Emotional Traffic."
"Emotional Traffic" is Tim McGraw's 11th studio album and his final release on Curb Records. Signed to Curb 20 years ago, Tim gave the label the tracks for his new album in late 2010.
In May 2011, Curb filed a breach of contract lawsuit against Tim, claiming the songs weren't recorded in the period of time set in his contract. Tim's countersuit accused the label of holding the album hostage as a way to keep him under contract. Tim asked for a legal ruling to confirm he had fulfilled his contract with Curb. Last November, a judge ruled in Tim's favor, which allows him to release future music on another label.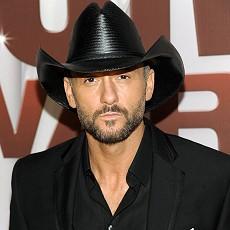 "Emotional Traffic" debuted at Number One on the Country chart and Number Two on the all-genre Billboard 200.
The collection includes a duet with R&B singer Ne-Yo and this track featuring Tim's wife Faith Hill, "One Part, Two Part."
"One Part, Two Part" is a remake of a song recorded by rhythm-and-blues singer Clydie King in 1969.
Tim refers to "Emotional Traffic" as the best album of his career and he's eager to perform the songs for his fans in concert.
Next month, Tim and his wife, Faith Hill, will stage eight shows in Australia. Then, in June, Tim will begin a much-anticipated co-headlining tour with his long-time friend Kenny Chesney. Their "Brothers of the Sun" concerts will take place in 19 stadiums throughout the United States. From "Emotional Traffic" hears Tim McGraw's with his currently "Better Than I Used To Be".
Vince Gill returns to country charts with 'Guitar Slinger'
'Ghost on the Canvas' final album for country star Glen Campbell
'100 Proof' reflects big changes for Kellie Pickler
Scotty McCreery's future career looks 'Clear As Day'
(来源:VOA 编辑:Rosy)