Currency falls as trading band widened for first time in five years The yuan dipped against the US dollar on Monday after the central bank doubled the currency's daily trading band but analysts predict an appreciating trend for 2012.
It was the first time since May 2007 that the trading band was widened.
Despite the dip, the yuan will appreciate against the dollar throughout 2012, although at a slower pace and with more volatility, analysts said.
The People's Bank of China, the central bank, announced on Saturday that the yuan would be allowed to fluctuate by 1 percent from a daily midpoint - double the previous 0.5 percent.
The central bank set the exchange rate against the dollar at 6.296 on the first trading day, 0.13percent lower than on Friday.
But the actual trading rate for the yuan against the greenback depreciated to 6.3150 in Shanghai, according to the China Foreign Exchange Trade System.
It declined as much as 0.46 percent from the reference rate, before narrowing losses later.
In Hong Kong's offshore market, where the currency floats freely, the yuan depreciated to 6.3115 on Monday.
"The depreciation indicates that the one-way street of renminbi strengthening in recent years has probably come to an end," said Duncan Freeman, a researcher from the Brussels Institute of Contemporary Chinese Studies.
The renminbi is more likely to fluctuate around a relatively narrow range in the short term, rather than moving strongly in any one direction, he said.
"If the renminbi exchange rate against the dollar stabilizes or it depreciates, this will have some effect on trade, although the exchange rate is not the most crucial factor," Freeman said.
The renminbi will likely now be "managed without any official bias in the direction of the next big move" in its valuation, said Callum Henderson, global head of FX Research at Standard Chartered Bank.
Yao Wei, China economist at Societe Generale SA, said the central bank's move is a significant gesture showing China's commitment to liberalizing the exchange rate.
China and the US have been locked in a dispute over the yuan's value. US politicians claim itgives an unfair advantage to Chinese exports.
The yuan has risen more than 8 percent against the dollar since June 2010 when Beijing relaxed a de facto peg to the US currency, imposed in 2008 to protect its exporters during the global financial crisis.
(中国日报网英语点津 Julie 编辑)

About the broadcaster: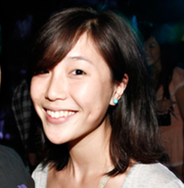 Emily Cheng is an editor at China Daily. She was born in Sydney, Australia and graduated from the University of Sydney with a degree in Media, English Literature and Politics. She has worked in the media industry since starting university and this is the third time she has settled abroad - she interned with a magazine in Hong Kong 2007 and studied at the University of Leeds in 2009.