Universities in some provinces are failing to meet their student recruitment targets, a survey has found.
At least seven provinces and one region did not meet their recruitment goals in 2013, according to the College Enrollment Report released on Wednesday by eol.cn, one of the country's largest education portals.
The provinces are Henan, Shandong, Fujian, Anhui, Hebei, Guizhou and Qinghai, along with the Xinjiang Uygur autonomous region. They are the only areas that have disclosed such figures in the past year, eol.cn reported.
Universities in Shandong, for example, planned to recruit 529,900 students in 2013, but only 466,300 were enrolled. Only 536,000 students were admitted by universities in Henan last year, short of the target figure of 606,600.
Shandong has failed to meet its recruitment targets since 2011, while Henan and Anhui have not done so for the past two years, the report said.
Chen Zhiwen, editor-in-chief of eol.cn and one of the report's authors, said the situation was caused by a drop in the birth rate.
"The number of newborns has been falling after peaking at 20 million in 1990 and dropped to 12million around 2000. This is to say that the number of people aged 18 – the age when most students in China start college - will continue to drop before reaching the bottom in around 2018,"Chen said.
Chen also said some students and their parents had been disappointed with higher education in China and had abandoned the opportunity to go to college even after being admitted, which was a significant factor in the current situation.
Last year, a series of cases were reported in which parents opposed their children going tocollege. This sparked heated debate over the necessity to receive a higher education.
In September, a father in Chengdu, Sichuan province, objected to his daughter's decision to go to college, saying it was a waste of time and money as employment prospects for college graduates were not good. He said it was more sensible to find work after graduating from high school.
In an online survey, more than 70 percent of the 10,000 plus respondents supported the father.
"The case indicates that students and parents are losing their confidence in a college education," Chen said.
"Universities, education specialists and officials should pay great attention to such cases, reflect on higher education and improve the situation to help people regain confidence."
But Wang Xiaoyan, director of the higher education department at the Beijing Academy of Educational Sciences, said, "These are just extreme cases and the overwhelming majority of Chinese families support their children receiving higher education."
Wang added that universities in some provinces failed to recruit enough students because the students had various choices.
She said some students who expected to be admitted to their "dream" universities but who failed to perform well in the gaokao, or national college entrance exam, may give up the chance of going to an ordinary college this year and have a second attempt in the gaokao next year. Others may choose to study abroad even if they are admitted by domestic universities.
"In addition, although some provinces can't recruit enough students, students in many other provinces are competing extremely fiercely for the opportunity of going to college," she said.
Question:
1. What is one of China's largest education portals?
Answer: eol.cn
2. Which province has failed to meet its recruitment goals since 2011?
Answer: Shandong Province
3. According to Chen Zhiwen, what is cause for the low enrollment rate?
Answer: Low bithrate
(中国日报网英语点津 Julie 编辑)

About the broadcaster: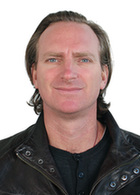 Lance Crayon is a videographer and editor with China Daily. Since living in Beijing he has worked for China Radio International (CRI) and Global Times. Before moving to China he worked in the film industry in Los Angeles as a talent agent and producer. He has a B.A. in English from the University of Texas at Arlington.