Homes of Hamas leaders targeted; Palestinian death toll climbs to 208.
Israel urged 100,000 Gaza residents to flee their homes on Wednesday, but the warning was largely ignored as the military intensified its nine-day campaign after Hamas snubbed a cease-fire effort.
As the punishing Israeli operation gained momentum, Palestinian President Mahmoud Abbas was to travel to Egypt and Turkey in search of regional support for an immediate end to the fighting after an attempt at an Egyptian-brokered truce collapsed.
So far, the Israeli campaign has killed 208 Palestinians, with a Gaza-based rights group saying over 80 percent of the victims were civilians. Militants have fired more than 1,200 rockets at Israel, which claimed their first Israeli life on Tuesday.
Overnight, warplanes struck about 40 sites across Gaza, among them political targets, asmilitants also kept up their fire on Israel's coastal plain, with four rockets shot down overmetropolitan Tel Aviv.
The website of the Gaza Interior Ministry said Israeli warplanes carried out dozens of air strikes before dawn Wednesday, targeting 30 houses, including those of senior Hamas leaders Mahmoud Zahar, Jamila Shanti, Fathi Hamas and Ismail Ashkar.
Zahar was a key figure in Hamas' violent takeover of Gaza in 2007, while the other three were members of the Palestinian parliament elected in 2006. Many Hamas leaders have gone into hiding since the beginning of the Israeli offensive.
Israel's air force dropped fliers that warned some 100,000 Palestinians in the northeasternGaza Strip to evacuate their homes by 5 am, before it launched the strikes that killed at least three people at Khan Yunis in the south.
The fliers threatened "aerial strikes against terror sites and operatives" in Zeitun and Shejaiya, two flashpoint districts east of Gaza City that were the source of "a high volume of rocket fire".
Fliers were seen falling in Zeitun, and residents elsewhere also reported receiving recorded telephone and text messages urging them to evacuate and not return until further notice.
But the warnings had little immediate effect, with only a few people leaving their homes.
"They dropped these bits of paper from planes telling people to leave. Where should we go?" asked Faisal Hassan, who lives in Zeitun.
"I will not leave my house, whatever happens. I have five children, we don't have food, we don't have wages. We're sitting here under God's mercy."
Hamas urged residents to ignore the warnings.
Israel's Prime Minister Benjamin Netanyahu has vowed the army would "expand and intensify" its operations after Hamas dismissed an Egyptian cease-fire proposal, firing scores of rockets over the border, despite the army's holding its fire for six hours.
"This would have been better resolved diplomatically ... but Hamas leaves us no choice but to expand and intensify the campaign against it," he said.
(中国日报网英语点津 Julie 编辑)
About the broadcaster: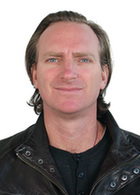 Lance Crayon is a videographer and editor with China Daily. Since living in Beijing he has worked for China Radio International (CRI) and Global Times. Before moving to China he worked in the film industry in Los Angeles as a talent agent and producer. He has a B.A. in English from the University of Texas at Arlington.