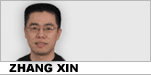 Reader question:
Please explain this sentence: At a point in a game when a sprinting underdog could use a little tail wind, the air was dead.
My comments:
It means when the athlete needs a little push from behind (tail wind), he didn't get any.
Metaphorically speaking, this could mean any situation where when one needs a little extra help, one gets none.
There was none – the air was dead.
But first, "sprinting underdog". That refers to the sprinter, a short distance runner who you don't expect to win. Sprinter or dasher refers to someone who runs as fast as he can, hence a short distance runner, such as a 100-meter or 200-meter runner. Unlike running the marathon, the 100-meter sprinter runs as fast as he can without having to strategize as the marathoner does in order to conserve energy for the latter stages of a 42-kilometer race (a marathon is 42,195 meters in distance, to be exact). The sprinter has no need to worry about strategy because he literally has no time for it, as the 100-meter race finishes in about 10 seconds, and often less at a top competition, such as the Olympics.
Underdog? That refers to someone whom you least expect to win. Simply picture two dogs fighting, one atop the other. The one fighting from below is the underdog. It's a terrible position to be in obviously, fighting someone on top of you all the time. Hence the underdog is at a disadvantaged position – people don't expect him to win.
Anyways, that is that. The term I want to dwell on somewhat is "tail wind", i.e. wind that blows from behind you. This is originally a shipping industry term. In the old days, when ships didn't have such strong propellers as are seen today, anyone could use a little tail wind. In other words, sailors all loved to have the wind blowing from behind the ship, thus pushing the ship forward.
Tail wind, hence, came to stand for any extra help or outside influence that contributes to one's cause. Tail, as in the tail of a dog, which is behind the dog, as opposite to the head which is in the front. Head wind, hence, is the opposite of tail wind, the wind that blows in your front, making it difficult for you to advance.
In sprinting, since we're at the subject, every athlete loves to have a little tail wind. They run faster because of it. And because of this, IAAF the International Association of Athletics Federations keeps a record of wind speeds at its track and field meets and doesn't recognize results as world records if the tail wind is over 2 meters per second. That is to say, if you run in world record beating time in the 100 meters race with at over-the-limit tail winds, your clock time will only be recognized as a world best, but not an official world record.
Head wind? Doesn't matter. If you run in world record beating time against a head wind, more power to you.
To sum up, the tail wind is a wind that blows in the same direction we're heading. Therefore it is a good help.
However, as the IAAF record keeping attests, tail winds can be too much of a good thing. Therefore, use discretion whenever outside help is needed.
Alright, two media examples:
1. There has been little doubt for a long while that Tyson Gay can run like the wind.
With the wind along for the ride, Gay ran Sunday like no other human being ever has.
And if that performance must go into the history books with more asterisks and other cryptic symbols than the DaVinci Code, it still doesn't diminish the most significant thing Gay did the last two days at the U.S. Olympic trials: get on the 2008 team by surviving four rounds and winning the 100-meter final in a wind-aided time of 9.68 seconds, faster than anyone ever has covered the distance.
And if you thought winning was a foregone conclusion for reigning world champion Gay, easily the fastest sprinter in the country the last two seasons, you didn't see what happened in Saturday's first round, when he eased up too soon and had to scramble back into high gear to assure advancing to the quarterfinals.
"I almost started crying when I crossed the finish line because I thought I didn't make it," Gay said.
He would make his first Olympics after a U.S. record run of 9.77 seconds in the quarterfinals and an impressive dominance of the semifinal and final, when he left Walter Dix (9.80) and Darvis Patton (9.84) behind. They earned the other two 100-meter places for Beijing.
"Everything here was about winning and beating people, nothing to do with times," said Jon Drummond, Gay's coach. "This year is about that Olympic gold medal."
So Drummond wanted Gay to apply the brakes -- not cut the motor -- in the first two rounds.
"Hindsight, I would have said, 'Run through the finish line (in the quarterfinals), we get the world record,'" Drummond said. "He didn't. We still got the American record."
Gay did not break the world record (9.72) Sunday because the tail wind, 9.1 m.p.h., was well above the allowable 4.4 for record purposes. A chart used to determine the impact of tail winds translates Gay's 9.68 to a 9.86 under calm conditions and 9.78 with a wind at the allowable maximum.
"It means a lot," Gay said. "I'm pretty sure people are going to start stepping down into that (9.6) area, but I'm glad my body went that fast, because I believe with a [legal] wind I can do it."
- Gay is world's fastest man - Wins 100 in brisk 9.68, but tail wind means no record, Chicago Tribune, June 30, 2008.
2. TIONS were high for Cristina Fernández de Kirchner ahead of Argentina's presidential election on October 23rd. Her re-election to another four-year term was taken for granted. But the strength of her mandate would be measured by her share of the vote and lead over the runner-up, and the performance of her Peronist party's down-ballot candidates for Congress and state governors would determine how effectively she could rule.
The president did not disappoint. With 54% of the vote, 37 points ahead of Hermes Binner, who came in second, she set records for the best performance and biggest margin of victory in the first round of an Argentine presidential election since the return of democracy in 1983. The Peronists won eight of the nine governor's races, increased their majority in the Senate and retook the lower house of Congress, which they had lost in 2009. For the next two years at least Ms Fernández should be able to govern virtually unfettered.
Once criticised for seeming cold and distant, the president continued her recent trend of showing more personality once the results were announced. She invited her children on stage to celebrate, and even joined Amadou Boudou—her running mate and current economy minister, who moonlights as a rock guitar player—in a victory dance. She referred frequently to Néstor Kirchner, her husband and predecessor as president who died of a heart attack last year, calling him "the founder of this victory" and assuring supporters that he "is here, today more than ever." She tried to strike a conciliatory note, chiding followers who booed when she mentioned Mauricio Macri, the opposition mayor of Buenos Aires. Then again, she adopted a similar tone after her first electoral victory four years ago, only to become a highly polarising president.
Ms Fernández has given no signs that she plans to modify her fiscal and monetary policies, even as Argentina's room for economic manouevre dwindles. A cabinet reshuffle is expected, but it will probably involve giving new positions to the same group of ministers rather than bringing in new blood. The opposition remains as divided as ever, and many of its factions may well support the president on specific initiatives they favour. The most controversial of those would be a proposal to switch from a presidential system to a parliamentary one, which would enable Ms Fernández, who otherwise would not be able to run for re-election again in 2015, to stay in power. She said in her victory speech that she will not try to remain in office. But Mr Binner, a Socialist, has said he would back such a change. If the economic tailwinds that have benefited Argentina over the last decade, including high soyabean prices and rapid growth in neighbouring Brazil, remain strong, it will be hard to stop Ms Fernández from doing whatever she pleases.
- Argentina's presidential election: A one-woman show, Economist.com, October 24, 2011.
本文仅代表作者本人观点,与本网立场无关。欢迎大家讨论学术问题,尊重他人,禁止人身攻击和发布一切违反国家现行法律法规的内容。
About the author:
Zhang Xin is Trainer at chinadaily.com.cn. He has been with China Daily since 1988, when he graduated from Beijing Foreign Studies University. Write him at: zhangxin@chinadaily.com.cn, or raise a question for potential use in a future column.
相关阅读:
(作者张欣 中国日报网英语点津 编辑陈丹妮)