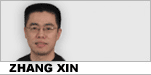 Reader question:
In this sentence (We used to love her before she sold out last year – She used to be a decent artist), what does "sold out" mean?
My comments:
Are we talking about a singer here, or?
Anyways, to say an artist sold out is to suggest that they betrayed their artistic principles, ideals or ideology. Take a pop singer for example. He/she used to sing good songs. In fact they might have even written their own lyrics. Their songs were meaningful and their singing was sincere, giving all the right vibes. But they were more or less unknown – having only made it a few times to the local television.
Last year, however, things changed. They signed for a big record company and have been touring big cities ever since as well as having a few concerts broadcast live on national TV. Yeah, they've made it to the big time. The money was coming in bundles and so all appears cool and comfy.
Except, except that now they look like just another popular singer out there. Among other things, you see, they began to dress scantily – the record company asked them to. Naked bodies sell tickets, they are told.
Which is true, of course. To an extent.
Thing is, the singers are losing their fans of yore. The old fans say they sold out on their spirit in exchange for fame and a quick buck.
Some fans may have said that they sold their soul to the devil, which is the stock phrase to describe such situations – Selling one's soul to the devil, of course, was from the famous legend of a doctor who sold his soul to the devil for power and knowledge.
Times were different. Back in the day, apparently one's soul was worth a lot and so you could exchange it for knowledge and power. These days, people can sell their souls for nothing loftier than dough.
Ah well, that is that. Here are media examples of people who sell out, or are accused of doing so:
1. In February 2003, after voters gave Republicans a slim majority in the state House, GOP lawmakers thought they could take control of the chamber for the first time since 1998.
But Rep. Richard Morgan, a Moore County Republican, knew from past experience that a two-vote majority was not enough of a margin to allow his party to govern effectively. It would take a bipartisan coalition, he said.
Morgan campaigned against Rep. Leo Daughtry, an old political enemy who was the party's favorite candidate for speaker. Morgan made a deal with Democrats to share the speakership with Rep. Jim Black of Mecklenburg County.
Some in his party now call Morgan a traitor and a bully and aim to strip him of power this year. They say he sold out his party purely for personal gain.
- Morgan's Deal Still Provokes Debate, ThePilot.com, March 31, 2004.
2. Don Cheadle is hoping Hollywood jumps aboard the Miles Davis train. The Iron Man 2 actor helped shape the screenplay for a Davis biopic in which he would star as the legendary jazz trumpeter and musical innovator. Herbie Hancock has reportedly been tapped to score the film.
"We just turned in the script and we're going to find some money to make this thing," Cheadle told The Hollywood Reporter at a party to celebrate the 40th anniversary of Bitches Brew, Davis' game-changing improvisational double album. "Now is a good time, 10 years ago would have been a good time, and 10 years from now it will still be a good time to see a dynamic, entertaining movie that's wall-to-wall Miles Davis where the music will hopefully spark some desire to know more about the man." Said screenwriter Steven Baigelman: "There would not be a screenplay without Don Cheadle. We've had our nose to the ground doing a lot of researching, talking, walking, watching and listening. … It's been an enlightening experience, to say the least." Being so close to the project posed extra pressure for Cheadle, who's not just a friend to Davis' son Erin and the estate, but a diehard fan. "We're trying to do what Miles Davis would have wanted us to do, which is approach it as artists with his life as the canvas," he said. "In being successful, some people say he sold out, but it's the opposite. You can stay in one place forever and try to make the same money from the same core fans, but saying to your audience, 'I'm going here now, come along or don't,' that's brave, risky and dangerous. That's what he did, and that's what we're trying to honor in this story -- that kind of spirit."
- Don Cheadle: The Time Is Right for a Miles Davis Biopic, TheHollywoodReporter.com, December 15, 2010.
3. If all goes according to plan, Julian Assange, the founder of WikiLeaks, will make a cameo this Sunday on "The Simpsons," and soon after he will begin hosting a television show on a Russian state-owned network called RT. It is possible to see both necessity and farce in his involvement with these projects. Assange's appearance on "The Simpsons," if it provides a ratings boost to the show, will put money into the pocket of its broadcaster, Rupert Murdoch, whose paid commentators have called for unspecified commandos to execute Assange by hanging, or to "illegally shoot the son of a bitch." And the Kremlin is hardly a bastion of government transparency. In the past decade, forty journalists have been murdered in Russia, and in a majority of those cases no one has been prosecuted. Assange once told me, approvingly, that the Swedish Internet service provider that had been hosting WikiLeaks was also maintaining a pro-Chechen separatist Web site that had been "taken down twice from diplomatic pressure from Russia," and was still sustaining regular cyber attacks.
But these are strange and difficult times for WikiLeaks. The Web site once drew power and freedom from its untouchable, mote-sized budget, and now it insists that a financial "blockade" has crippled it to the point of near oblivion. Assange has spent more than four hundred days under house arrest, a number that is still rising, and his ability to develop WikiLeaks appears to be as constrained as his physical movement. Is now the time for a forty-year-old cyber activist to sell out?
To sell out, Assange would of course have to violate his ideals. Maybe he has, but it would be wrong to confuse the romantic view that he holds of the world with a rigid commitment to ideology or unwavering idealism. He is a charismatic figure precisely because of the way his contradictions—manifest in WikiLeaks from the start—magically seem to hold together: his self-absorption tempered by his more abstract, but genuinely felt, pursuit of justice; his inexperience or naïveté often masked by his autodidact's intellect; his utopianism hemmed in by a do-what-it-takes view of combat; his search for hidden truths shrouded by his own secrecy and willingness to equivocate, if not lie. "When you are much brighter than the people you are hanging around with, which I was as a teen-ager, two things happen," Assange told me while I was reporting "No Secrets," a profile of him and of WikiLeaks that ran in this magazine two years ago. "First of all, you develop an enormous ego. Secondly, you start to think that everything can be solved with just a bit of thinking—but ideology is too simple to address how things work."
- The Julian Assange Show, NewYorker.com, February 15, 2012.
本文仅代表作者本人观点,与本网立场无关。欢迎大家讨论学术问题,尊重他人,禁止人身攻击和发布一切违反国家现行法律法规的内容。
About the author:
Zhang Xin is Trainer at chinadaily.com.cn. He has been with China Daily since 1988, when he graduated from Beijing Foreign Studies University. Write him at: zhangxin@chinadaily.com.cn, or raise a question for potential use in a future column.
相关阅读:
(作者张欣 中国日报网英语点津 编辑陈丹妮)