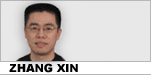 Reader question:
Please explain "ripple effect" in this sentence – Through its ripple effect, its reach is vast.
My comments:
In other words, it, whatever "it" is, has far reaching influences – like a ripple that causes waves.
The expression "ripple effect" is derived from the observation of ripples. When a pebble, for instance, is dropped in a pond, it causes ripples, small rings of waves that grow larger in diameter as they move further from the center spot, where the pebble is dropped. On a calm day, you'll be able to see the waves move further and further outward till they reach the end of the pond. In other words, the whole pond, every drop of water in it, is influenced by the splash caused by the dropped pebble.
Now, replace the pond with the Pacific Ocean and, theoretically speaking, if you drop a rock in the middle of it, sooner or later the whole ocean will bear its influence, although much of it is not observable by the human eye.
Not observable by the human eye and yet we know for certain that the effect is there. You may have heard scientists talk of the butterfly effect, for instance – saying, in effect, that a butterfly flipping a wing in Beijing will somehow lead to, say, a storm in New York a few week's later. The small wind caused by a butterfly here won't be the only influence that contributes to stormy weather in New York to be sure, but you get the point. One thing leads to another and before long such and such is happening.
Or you may have heard of the expression domino effect. Same thing. One domino's falling will lead to the fall of everything.
Clear? I think so. Let's move on then to examine a few real examples from the media.
Oh, hold on, one more thing. Ripple effect can be good or bad, but is often used to describe something negative. When someone, for example, wants to stop the spread of certain rumors, they want to contain their ripple effect. That means they're afraid of its spread. What they are really afraid of, I'm afraid, is that the rumors are, in fact, true. I mean, they are afraid. I am not.
Anyways, media examples:
1. Michael Phelps mesmerized a country with his record-breaking performance.
Dara Torres captured hearts with her will to compete.
Their ripple effect is felt all the way back here - at Jim Herrick's swim school in Los Angeles, where the kids have a new spark in their stroke, because of their heroes, CBS News correspondent Sandra Hughes reports.
"Michael Phelps!" said student Sammy Miesler.
More parents are calling about lessons and more kids just want be like Mike.
"This is almost like a once-in-a-lifetime situation," said Herrick. "Tremendous inspiration for the kids."
They kept track of his medals, and they know how he did it.
"Practicing, practicing," one student said.
- The Phelps And Torres Effect, CBSNews, February 11, 2009.
2. Air Canada has asked the Canada Industrial Relations Board to intervene in what the airline perceives to be "industrial action to disrupt our operations," following mass delays and flight cancellations during one of the busiest air travel weekends of the year.
A statement from Air Canada spokesperson Peter Fitzpatrick attributed the disruptions to factors such as foggy weather and a fire on the airfield of Toronto's Pearson Airport. But he also blamed "a higher-than-usual" amount of "pilot bookoffs" — an apparent reference to reports on Saturday that several pilots had called in sick that morning.
"While Air Canada supports the right of its employees to book off when they are unwell or otherwise unfit to work, we cannot condone such activities as part of industrial action to disrupt our operations and we have asked the CIRB to intervene," the airline said in a statement on Sunday. "Customers should be reassured that the vast majority of Air Canada employees are hard at work to get them safely to destination.‬"
Passengers using Toronto's Pearson airport on Sunday were experiencing a second day of flight delays and cancellations, but officials said that by the afternoon, fog that slowed operations had lifted and a crippled runway had reopened.
Air Canada had reported a "significant reduction in runway operations" on Sunday because of the weather and a small fire on the airfield that damaged an underground electrical maintenance system and forced the shutdown of one of the runways....
The problems caused a ripple effect at airports in other cities, including Montreal, where most Air Canada flights from Toronto and one to Toronto have been cancelled, while most other arrivals were delayed.
- Air Canada blames 'higher than usual' bookoffs for delays, CBC News, March 18, 2012.
3. In A memorable scene from the 1994 film "Dumb and Dumber", Jim Carrey's character asks his love interest to assess the probability of their becoming a couple. "Not good", she responds. "Not good, like, one out of a hundred?", he presses her, seeking statistical precision. "I'd say more like one out of a million," comes the reply. Mr Carrey then concludes jubilantly: "So you're telling me there's a chance. Yeah!" Such logic may indeed be dumb when applied to romance. However, after what may well have been the most improbable confluence of events to occur in a professional sport within a single day in history, it seems an entirely apt description of baseball.
Let's turn back the clock a few weeks. On September 3rd the Boston Red Sox had a won-lost record of 84-54, while the team behind them, the Tampa Bay Rays, was at 75-63. According to the calculations at coolstandings.com, that gave Boston a 99.6% chance of making the postseason tournament. Five days later, the Atlanta Braves' record was 84-60, while that of their rivals, the St Louis Cardinals, was 76-67. Atlanta was then 98.4% likely to advance to the playoffs.
Both Boston and Atlanta promptly fell into epic slumps. The Red Sox lost 17 of their next 23 games, and the Braves 12 of their next 17. Meanwhile, Tampa Bay and St Louis heated up, and tied their struggling competitors on the season's penultimate day. If either the Red Sox or Braves failed to hold off their challengers, their collapses would rank among the most precipitous in history—right there with that of the 1951 Brooklyn Dodgers, whose defeat was chronicled in Don DeLillo's novel "Underworld".
St Louis won its last game of the year. That meant the Braves would need to best the formidable Philadelphia Phillies just to stay tied. They were poised to do just that as they entered the final inning with a one-run lead, giving them an 87% chance of victory. But in the most important appearance of his career, Craig Kimbrel, Atlanta's dominant relief pitcher, suddenly lost his ability to throw the ball in the vicinity of home plate. He allowed three walks and one run, sending the game into extra innings. Four frames later, the Phillies scratched home a run and the Braves could not match it. This graph of the probability of an Atlanta victory throughout the game is a powerful representation of their path to defeat.
About one hour later, the Red Sox found themselves in an identical position. They too were clinging to a one-run lead going into the ninth inning and had a star relief pitcher, Jonathan Papelbon, headed to the mound. Mr Papelbon struck out the first two batters he faced, making Boston 95% likely to win. But one batter away from victory, Boston's 86-year curse seemed to re-emerge. The next two batters doubled, tying the game. Then Carl Crawford—the left fielder whom Boston signed away from Tampa Bay last winter for $142m, in part because of his defensive prowess—misplayed the next hitter's line drive, allowing the winning run to score. If you thought the Braves' graph was heartbreaking, take a look at this one.
Yet neither of those turnarounds could compare to the evening's you-have-got-to-be-kidding-me capstone. To end Boston's season without facing them in a one-game playoff, the Rays would have to beat the New York Yankees. In the eighth inning of that contest, Tampa Bay was down 7-0—putting their probability of victory at one in 333.
But as Mr Carrey would have it, there was still a chance. The Rays rallied for six runs, leaving them down by just one going into the final frame. The Yankees did not score. In the ninth inning, the first two Rays struck out. In desperation they summoned Dan Johnson—by one measure the worst batter in baseball this year—as a pinch-hitter. Mr Johnson quickly went down two strikes. With just one pitch separating the Rays from defeat, he crushed the next offering into the seats for a game-tying home run. Three extra frames later, Evan Longoria hit a walk-off home run to send the Red Sox—who presumably were watching the game on television—home. Yeah—here's the graph.
Let's rehash. There was something on the order of an 0.5% chance the Red Sox would blow their nine-game lead over the Rays, and a 2% chance the Braves would lose their seven-and-a-half-game edge over the Cardinals. Then in tonight's matchups, there was a 13% chance the Phillies would come back to beat Atlanta, a 5% chance the Orioles would come back to beat Boston, and an 0.3% chance the Rays would come back to beat New York. Multiply it all out, and the odds of witnessing what we just witnessed were worse than one in 500m. Suddenly, Mr Carrey's optimism seems entirely justifiable.
Leaving aside all this drama—recounted in a minute-by-minute timeline at ESPN—baseball's overlords may not be pleased with the outcome. Nothing generates more ticket revenues and television ratings than a Yankees-Red Sox playoff series, which has not occurred since 2004. And despite the Rays' appeal as an underdog, they are a 13-year-old franchise in a tiny market. The only World Series they have appeared in (2008) got the lowest television ratings for a Fall Classic in a generation.
Nonetheless, even if Tampa Bay's comeback will cost Major League Baseball money in the short run, the club's success has positive ripple effects. Sports leagues need their big-market teams to win more than their fair share of the time, but not so often as to remove all suspense about the outcome. The presence of franchises with no hope whatsoever hurts every club—even rich ones, whose fans may not want to pay to see their squad obliterate an overmatched rival. The fact that the Rays have made the playoffs three times in four years gives the lie to the moans of other small-market teams that they cannot afford to compete. Tampa Bay's victory is a win for fans in Pittsburgh, Kansas City and San Diego as well.
- Never say never, Economist.com, September 29, 2011.
本文仅代表作者本人观点,与本网立场无关。欢迎大家讨论学术问题,尊重他人,禁止人身攻击和发布一切违反国家现行法律法规的内容。
About the author:
Zhang Xin is Trainer at chinadaily.com.cn. He has been with China Daily since 1988, when he graduated from Beijing Foreign Studies University. Write him at: zhangxin@chinadaily.com.cn, or raise a question for potential use in a future column.
相关阅读:
(作者张欣 中国日报网英语点津 编辑陈丹妮)