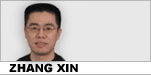 Reader question:
Please explain "tall task" in the following:
The PadFone Station is essentially a 10.1-inch tablet and looks almost identical to the rest of the ASUS tablets – thanks to its bronze chassis and black bezel. The only physical attribute that gives its identity away is the bulge at the top center section of its back, which is the location where you insert the PadFone into the Station to dock'em up.
Weighing at 724g, it's actually quite a tall task to market the PadFone Station as a viable tablet accessory when the rest of the 10.1-inch tablets in the market are considerably lighter and thinner...
My comments:
In other words, it is a tall order to market it.
The PadFone Station will be difficult to sell because its size and bigness, i.e. it is too heavy.
Good as it is, the ASUS tablet accessory will probably be a hard sell but that's not our business. Here, our task is to get to grips with "tall task" the phrase itself.
"Tall" as adjective is mostly used to describe somebody or something that's big, especially in terms of height, a tall boy, a tall tree, a tall building, etc.
Knowing this, and taking it at face value, a tall task is then a task (job) that appears huge, tall and daunting. Hence figuratively speaking a tall task is something difficult of accomplishment, if not entirely impossible. Yao Ming is tall, for instance, and it's a tall task anytime for him to try to squeeze his 2.26-m frame into a minivan.
"Tall task" is a variation, I believe, from the idiom "tall order", an order (command or request) that is too difficult for one to accomplish. "Tall order" sounds awkward (as idioms often do) and upon research, I find its origin to be American. That may explain it. Americans have always been able to use English in whatever way that suit them and in the process, enrich the language.
Or perhaps ruin it, if you ask language purists. George Bernard Shaw, for instance, once said the British and the Americans are the same people divided by a common language, or something to that effect.
Anyways, Phrase.org has this to say:
Tall, since the middle of the 19th century, has been used for things large in amount or size but not necessarily in terms of height, and figuratively as well as literally. For "tall order," the Oxford English Dictionary tells us that it is "slang (orig. U.S.)... something expected to be hard to achieve or fulfil." The earliest example they cite is by Franklin Adams, from 1893.
The actual quote is (thanks to StackExchange.com):
It's a tall order, but it's worth trying, isn't it?
As for "tall task", I'm sure people use it because both words begin with a "T", thus having a nice ring to it.
Alright, without further ado, media examples of "tall task":
1. When we hear the word "divorce," most of us conjure up the image two people engaged in a battle over child custody, child or spousal support, and the division of assets. Traditionally, each side has/had its respective attorney whose job it is (tenses don't match unless has/had is there, do they?) to duke it out with the other side in an effort to win the best settlement possible. Then, once the divorce is over and done with, the ex-spouses are so angry with each other that they remain enemies.
Although contentious litigation is still the preferred method for numbers of divorcing people, the good news is that there are many alternatives to this type of divorce.
Even if your spouse (or ex-spouse) is behaving badly, you don't have to follow suit. You can have what's referred to as a "good divorce" or as a "better divorce." To do this, however, you must be willing to handle yourself in a mature manor, which I refer to as your "higher self." This is not always easy to do, especially when you may have fears about not having enough running rampant through your brain, or when your spouse has done something you feel is flagrantly unjust.
This is not to say that you shouldn't feel your feelings. Indeed you should. What this passage is referring to is controlling your behavior: that is, can you be incredibly angry with your spouse and not seek vengeance by way of dirty pool in the divorce settlement? Can you instead, express yourself calmly and save your heated emotions for another forum, such as your therapist's office or hitting a punching bag at the gym? Can you soothe yourself in a healthy way?
If you've never done this, it will undoubtedly be a tall task to begin conducting yourself this way through your divorce proceedings, but you will likely feel better once you get to the other side.
One trick to help you control your reactions to events during your divorce is to not speak in the moment. If your spouse says or does something hurtful, you can bite your tongue, walk away, hang up the phone, or say, "I can't answer that right now. Let me think about it." This is a way to respond rather than react.
Some couples that have contentious relationships prefer communicating by e-mail so they don't have to speak to their ex-spouses. They can take a few deep breaths and reply only when they are ready. Some people use another trick by depersonalizing their spouses' actions, which means not taking personally anything their spouses say or do, and seeing the problem as a part of their spouses' shortcomings, not theirs.
Although, in the moment, it can sometimes feel delicious to send a sharp barb your spouse's way or have what feels like a victory, the reality is that divorce doesn't have to be a an train wreck that leaves a mess of ashes and ruined fragments behind for you and your children. A divorce can be done in a mature, healthy way that minimizes pain and anger.
Let it start with you.
- Is It Possible to Have a "Better" Divorce? PsychologyToday.com, January 23, 2011.
2. John Davidson, who spent six years rebuilding the St. Louis Blues as president of hockey operations, is leaving the team.
Davidson, 59, and the team agreed to a buyout of his contract, which has three years and approximately $6 million remaining on it. Terms were not disclosed Friday.
"We would like to thank JD for his commitment and dedication to the Blues organization over the past six seasons," team Chairman Tom Stillman said. "He has been instrumental in revitalizing the Blues franchise and has built a strong foundation for our organization, which will ensure the club's success well into the future."
Davidson was hired by the previous ownership group, led by Dave Checketts, on June 30, 2006, to revitalize a franchise that had seemingly become disconnected with its fan base. The Blues were fresh off a last place finish in the NHL (21-46-15) coming out of a lockout year in 2005, and Davidson instantly became the face of the Blues' franchise.
Still, the Blues have been forced to reduce costs after reportedly losing $20 million a season ago. Stillman, who led a group in purchasing the team from Checketts this past summer, had to make concessions.
"There's no animosity at all," Davidson said. "When you see new ownership purchasing pro sports clubs, there's always going to be change. Tom and I have had a number of discussions. It took a while, but we found some common ground with our discussions ... we chatted about expenses and contracts and we just came to a conclusion that my contract would be a burden on the club."
Davidson, fresh from his television analyst job with Madison Square Garden, was faced with a tall task when he first came to St. Louis.
Seven years later, the Blues were among the league's best a season ago by building from within, and fans began to come back.
- Blues part ways with team president John Davidson, Associated Press, October 5, 2012.
3. Personal computers are a dying. I'm not attempting to reveal anything new with that statement. In fact, it has become a foregone conclusion for quite some time. PCs are now being replaced by mobile and more agile devices from Apple, Google and Samsung.
If you look at how Hewlett-Packard and Dell have traded recently, it is easy to see the market has been merciless in punishing anything associated with PCs.
Even Microsoft which many will contend was the true force behind the dominance of PCs has essentially thrown its hands up by announcing its Surface tablet -- essentially signaling to both HP and Dell that it's now every man for himself.
But nobody remembered to tell Lenovo (LNVGY.PK), China's largest PC maker, that it shouldn't be performing so well.
In today's climate, over 90% of Lenovo's $30 billion annual revenue still comes from personal computers – an impressive accomplishment on many levels. This includes being the brand of choice for one third of every PC sold in China, a market with a population of over 1 billion people.
Yet the company remains a relative unknown among investors. Not many had even heard of Lenovo until it acquired IBM's (IBM) popular line of ThinkPad notebooks back in 2005.
After growing its global PC sales last year by 4%, the company is now projected to surpass HP by 2013 in terms of PC production. But Lenovo does not seem content. It now has its sights set on the mobile device and tablet market.
Can it take on Apple's iPad dominance? That's a pretty tall task. And considering the results of its most recent quarter, it seems that the company's efforts would be better served growing its margins instead of focusing its sites on Apple.
But it's hard to not want to give it the benefit of the doubt – particularly because it appears to have a sound management team with a good understanding of what drives revenue growth. Impressively, the company was able to growth its shipments by almost 25% in an environment when the global PC market saw a shipment decline of roughly 1%.
- Can Lenovo Overcome the Negative PC Bias? TheStreet.com, October 8, 2012.
本文仅代表作者本人观点,与本网立场无关。欢迎大家讨论学术问题,尊重他人,禁止人身攻击和发布一切违反国家现行法律法规的内容。
About the author:
Zhang Xin is Trainer at chinadaily.com.cn. He has been with China Daily since 1988, when he graduated from Beijing Foreign Studies University. Write him at: zhangxin@chinadaily.com.cn, or raise a question for potential use in a future column.
相关阅读:
Eat the cake and still have it?
(作者张欣 中国日报网英语点津 编辑:陈丹妮)