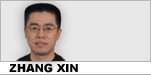 Reader question:
Please explain this headline: "Six former champs throw their hat in the ring for Australian Open." "hat in the ring"?
My comments:
Former champs are players who have previously won the Australian Open, an annual event. Six of those former champs have decided to join this year's competition.
By "throwing their hat in the ring", figuratively speaking.
The question is: What "hat", what "ring"?
This expression, "throw one's hat in the ring" is originally a boxing terminology. The hat is the same hat people wear on the top of their head. The ring refers to the ring, or circle of people watching the boxing match in the middle. Today, the ring is still used to describe the boxing ring, the square canvas enclosed with ropes on which stage two boxers weave and dance, trying to outpunch each other. Even if it's a square nowadays, the ring still stands.
In the olden days in America, where this expression was first created in the 19th century, boxing rings were, as it were, just a ring, a circle of people, without much of the modern day facilities and fanfare.
Still the excitement must have been the same, if not more. In olden days, boxing was also called prize fighting, because usually boxers play for money (also known as a purse, containing the winning prize money).
It is just as well because otherwise it'd be hard to imagine how people would enjoy watching or participating in a game wherein guys beat each other up. Presumably the money was the fun part of it – it made the pain worth their while.
Anyways, in the old days, when a boxer won a match (called a bout), he would take on another challenger until there's no one left to challenge his position as undisputed champion. The challenger could be anyone from the crowd. And if someone from the crowd fancied his chances, he would throw his hat into the ring, the center circle, to indicate his intention. Apparently, it was faster to throw his hat into the ring than to fight his way through the throng of crowd.
And so the expression "throw one's hat in the ring" came to be and later caught on in politics due to its vivid simplicity. Indeed, Today, this expression is most commonly seen in articles about politics, where candidates often indicate their intention to enter a race for a public office or another campaign by, figuratively speaking, throwing their hat in the ring. In fact, it's so overused that it's becoming a cliché, i.e. an old hat.
Old hat?
Well, that'll be for another day. Here are media examples of hat, or cap, in the ring":
1. Hull City chairman Paul Duffen has confirmed the club's interest in signing Newcastle United striker Michael Owen 'on the right terms'.
Owen's contract at St James' Park expires at the end of the month and, although Everton have been linked with a swoop for the former Liverpool star, Hull want to throw their cap in the ring.
Reports claim the Tigers are willing to offer Owen a one-year deal, with the option of a further 12 months and the terms will be heavily incetivised.
Duffen: "We're interested in Michael Owen on the right terms."
- Hull consider Owen but on their terms, newcastleunited-mad.co.uk, June 21, 2009.
2. Indonesian Trade Minister Gita Wirjawan said on Friday he had resigned, effective immediately, to focus on his campaign to win the presidential nomination for the ruling Democratic Party.
The U.S.-educated former investment banker is one of 10 candidates vying for presidential nomination by the party, whose fortunes have been slumping in opinion polls.
"I already met the president two days ago and he accepted it," he told reporters.
State Enterprises Minister Dahlan Iskan, a media magnate, is expected to throw his hat in the ring, forcing a small cabinet reshuffle as early as this weekend. But as the government has only a few months left in office, it is unlikely that the new ministers will be able to implement major policy changes.
- Indonesia's trade minister resigns to focus on presidential campaign, Reuters, January 31, 2014.
3. While Vice President Joe Biden is not saying for sure whether he will run for the presidency in 2016, he is making it perfectly clear that he wants to throw his hat in the ring.
In an interview on CNN's "New Day" yesterday, he said, "There may be reasons I don't run, but there's no obvious reason for me why I think I should not run."
Biden's quote is the latest in a series of statements that make it clear he really wants to run for president.
Biden, who ran for president twice before--in 1988 and 2008--still wants a shot at the nation's highest office, even though he has spent the last six years as the second most powerful politician in the nation.
"For me, the decision to run or not run is going to be determined by me, as to whether I am the best-qualified person to focus on the two things I've spent my whole life on -- giving ordinary people a fightin' chance to make it and a sound foreign policy that's based on rational interests in the United States," he told CNN.
- Biden for President in 2016? Vice President Says 'There's No Obvious Reason' Not to Run, LatinoPost.com, February 8, 2014.
本文仅代表作者本人观点,与本网立场无关。欢迎大家讨论学术问题,尊重他人,禁止人身攻击和发布一切违反国家现行法律法规的内容。
About the author:
Zhang Xin is Trainer at chinadaily.com.cn. He has been with China Daily since 1988, when he graduated from Beijing Foreign Studies University. Write him at: zhangxin@chinadaily.com.cn, or raise a question for potential use in a future column.
相关阅读:
Never really cut out for life in the battlefield?
(作者张欣 中国日报网英语点津 编辑:陈丹妮)