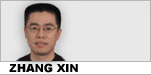 Reader question:
Please explain "pie in the sky" in this sentence: A fast train linking east coast with the west coast remains "pie in the sky".
My comments:
East coast of America and the west?
Are we talking about a bullet train linking Portland by the Pacific to New York City on the Atlantic? That's a lot of ground to cover, some 3,000 miles in distance.
If it's in the works, which I'm not aware of, it'll be a lot of work, to say the least.
If it remains "pie in the sky", as our above example says it does, then it's only an idea, and an unrealistic one at that.
In other words, it's not happening and unlikely to happen in any foreseeable future.
"Pie in the sky", you see, is literally a windfall.
Windfall?
Yeah, any object falling from the sky due to, yes, strong gusts of wind. Apples and pears, for example, sometimes fall off the tree after a rainstorm.
Pie? Food, actually?
Well, during a hurricane, perhaps. Even then, it's a rare occurrence, of course. As a kid, I was excited to once see a broken kite fall into our school yard – we re-papered it up and let it fly! Hurrah! That's the best windfall I've ever had. I've never seen an apple pie or anything like that fall from the sky.
Hence, you see, a pie in the sky is something unrealistic, an extremely rare occurrence insofar as natural phenomenons are concerned. As a metaphor, on the other hand, pie in the sky is more understandable, standing for a dream, a fantasy or any other idea.
The term was coined by Joe Hill (1979-1915), a Swedish-American labor activist and song writer. Further explanation from Phrases.org:
Hill was a Swedish-born itinerant labourer who migrated to the USA in 1902. He was a leading light of the radical labour organisation The Industrial Workers of the World - known as the Wobblies, writing many radical songs for them. The phrase appeared first in Hill's The Preacher and the Slave, which parodied the Salvation Army hymn In the Sweet Bye and Bye. The song, which criticized the Army's theology and philosophy, specifically their concentration on the salvation of souls rather than the feeding of the hungry, was popular when first recorded and remained so for some years.
Long-haired preachers come out every night, Try to tell you what's wrong and what's right; But when asked how 'bout something to eat They will answer with voices so sweet:
Chorus: You will eat, bye and bye, In that glorious land above the sky; Work and pray, live on hay, You'll get pie in the sky when you die.
You'll get pie in the sky when you die. That's about the best to sum up an organized religion. If they promise you anything good at all, you often have to die to get it.
Summing up here, though, "pie in the sky" is a promise, an idea, a plan that's unlikely to ever come to fruition.
An apple may fall from the sky but not an apple pie. That, well, remains too good to be true.
Got it?
All right, here are media examples of "pie in the sky":
1. There are times in the Alaska bush when even the heartiest native can't take it any more, when dried salmon, caribou rump roast and seal jerky give a person the shivers.
That's when the phone starts ringing hundreds of miles away at Airport Pizza, in the old gold rush town of Nome on Alaska's West Coast, CBS News correspondent Jerry Bowen reports. It's the dream of former bush pilot Matt Tomter.
"I've flown muktuk, which is whale blubber, to gasoline, to just about anything you can imagine goes on airplanes here in Alaska," says Tomter.
Now he's flying pizza. It's delivered free — thanks to his old boss, Frontier Flying Service.
"Hang on, I got pizzas for the flight," Tomter is often heard screaming as he runs out to a plane.
Sometimes, it's a large sausage pie for Shishmaref, or a Canadian bacon pie for Kotzebue, or a spicy chicken for St. Lawrence Island, nearly 200 miles away. The price: just $30 a pie, any time of year.
Flying in pizza may seem like a pie in the sky idea, but it's proving really popular. An average of 10 pizzas each day goes flying out to the villages. There's even on-time delivery — as long as the planes are on time.
- Alaskans Savor 'Pie In The Sky', CBSNews.com, October 18, 2006.
2. Putting a harness on ocean winds, a German shipping company plans to unfurl a giant high-tech kite over a cargo ship next year to boost the vessel's propulsion and to conserve fuel.
The "SkySail", a 160 square-metre (191 square-yard) kite tethered to a mast, has successfully undergone years of trial runs and Bremen shipowner Beluga Shipping believes it will help its vessels cut fuel use by 15 to 20 percent.
The "MV Beluga SkySails", now being built and fitted with a paraglider-shaped sail and a "smart" central steerage unit, will make its maiden voyage in early 2007.
"I got the idea on a sail boat a few years ago," Stephan Wrage, inventor and founder of SkySails GmbH & Co. KG, told Reuters. "I love flying kites and found sailing rather slow. I thought the enormous power in kites could somehow be utilised."
The technology he has developed is a throwback to an earlier age of maritime travel when ships relied solely on wind. But it also addresses a key concern of the modern age: climate change.
Backers of "SkySail" call it a "green" project -- by cutting fuel use it could help reduce emissions of the greenhouse gases blamed for global warming.
Wrage, 34, said that depending on the vessel and the winds, fuel costs for shippers could be cut by more than $1,000 a day.
After four years of successful tests, it is anything but a pie-in-the-sky project.
- German High-Tech Sky Sail May Cut Costs, Emissions, ENN.com, December 4, 2006.
3. Talk that English Premiership giants Manchester City will be taking over Belgian club Royal Excelsior Mouscron and turn it into their feeder club has been squashed by Asanda Sishuba.
Sishuba, a South African at Mouscron confirms to KickOff.com that his club's existence is hanging by the thread but that the source of the English club's interest is nothing but a pie in the sky.
"It is tough my man. Things are bad. We played yesterday but the club's existence is still not guaranteed," he says of his club's bankruptcy state, with a voice tinged with unhappiness.
"I think people were making up stories with regards to the Manchester City talk. As far as I know City were never interested."
Mouscron won their Jupiler League match Saturday against tailenders Roeselare and currently lie 8th in the 16-team League.
- Sishuba knocks takeover talk, Kickoff.com, December 7, 2009.
本文仅代表作者本人观点,与本网立场无关。欢迎大家讨论学术问题,尊重他人,禁止人身攻击和发布一切违反国家现行法律法规的内容。
About the author:
Zhang Xin is Trainer at chinadaily.com.cn. He has been with China Daily since 1988, when he graduated from Beijing Foreign Studies University. Write him at: zhangxin@chinadaily.com.cn, or raise a question for potential use in a future column.
相关阅读:
(作者张欣 中国日报网英语点津 编辑:陈丹妮)