Royal baby Princess Charlotte

The United Kingdom's Prince William and his wife, the Duchess of Cambridge better known as Kate Middleton have welcomed their second child, a daughter. Her Royal Highness Charlotte Elizabeth Diana was born on May 2 and only hours later was presented to the world in the arms of her perfectly coiffed mother. The Duchess, wearing a white and yellow floral print dress and beige high heels, looked less like she had just given birth and more like she had spent the day at a beauty clinic where every customer gets a free baby. In fact she looked so good, that one Russian newspaper accused her of not actually giving birth.

Russian woman apparently said Duchess' perfect appearance so soon after pushing something the size of a watermelon out of something the size of a small grape, was "impossible" giving rise to a number of bizarre theories including that the princess had in fact been born several days earlier or had been born to a surrogate, and the Duchess had actually been walking around for nine months wearing a fake belly.

Hey, you don't get to be queen by slacking off after giving birth. If anything she's been a little tardy on the whole, producing children thing. It's been, what
Mayweather vs Pacquiao

Fans of men hitting each other had a treat this week with the highly anticipated match between wife-basher and all-round terrible dude Floyd Mayweather, and the guy everyone was actually rooting for Manny Pacquiao.

Mayweather hits blokes for a living and girlfriends for fun and Pacquiao is a politician so, I wouldn't trust either of them.
 
Mayweather raised eyebrows before the match by getting his photo taken with Canadian singer, Justin Bieber, completing the holy trinity of the people you would least want to invite to your dinner party.
No selfies

The Metropolitian Ball this year was Chinese themed, except it wasn't, because they banned selfies. That's a bit like holding an Australian themed ball and banning drinking. Or a French ball and banning staring into middle distance and smoking moodily. It realty makes no sense.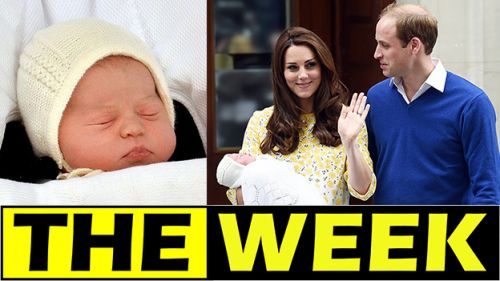 (编辑 王伟)