It seems you can't go a week without reading about the glories of Chinese food in America.
From baozi in Boston to jianbing in New York, traditional Chinese street food is enticing the US.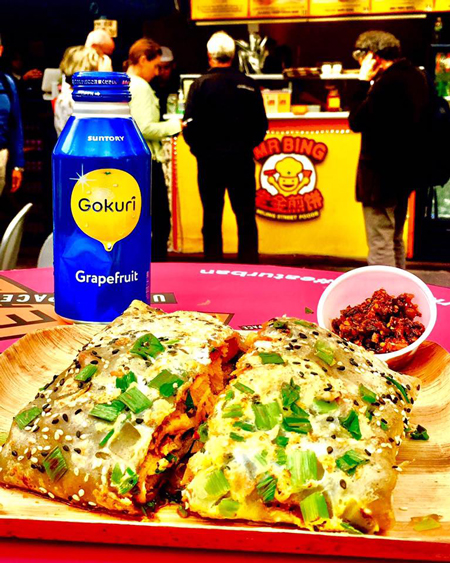 It's not just food trucks or old school Chinese restaurants, some of which have gotten away from the typical fare they've offered for more than 100 years - dishes that can be found on the mainland are popping up in the US.
Meizhou Dongpo opened its first US restaurant in Beverly Hills, California, in 2013, with offerings from its menu in China. Locally hired chefs were sent to China for training.
Next spring, Beijing's Dadong, known for its Peking Duck and chef Dong Zhenxiang, will open a flagship US restaurant in Manhattan in an 18,000 square-foot, glass-walled space over two floors.
Xi'an's Famous Foods is about to open its 12th location in New York near the Museum of Modern Art. Xi'an's started as a 200-square foot basement stall in the Golden Shopping Mall in Flushing, Queens.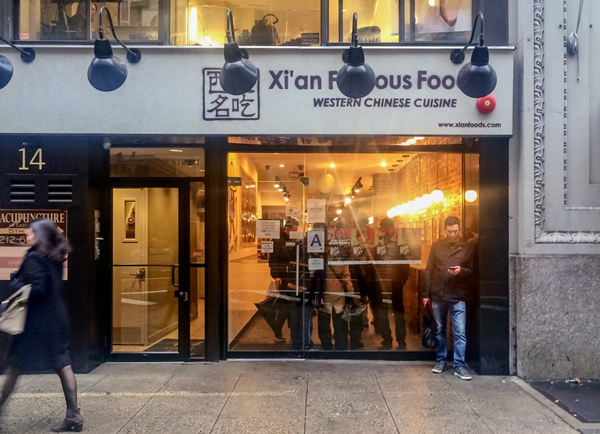 The original location, established in 2005, was the first restaurant to bring Xi'an cuisine to the US, featuring hand-ripped noodles, secret spices and burgers on flatbread.
Chinese food is also the stuff of museum exhibits.
A current exhibition at the Museum of Chinese in America in New York called Sour, Sweet, Bitter, Spicy: Stories of Chinese Food and Identity in America raises the food to an art form, literally. Various chefs and home cooks talk about their craft — with each one's specialty dish presented in ceramic.
On a recent October afternoon, people stood on line for the offerings of Hangzhou-based Gan Qi Shi's first overseas baozi shop, in Harvard Square in Cambridge, Massachusetts, China Daily's Hezi Jiang reported. The US chain adopted the English name of Tom's BaoBao.
"I used to grab burgers and Korean tofu soup when I needed a quick bite," said Wang Na, a Chinese grad student at Harvard. "Now I get two baozi. They are healthier, and taste like home."
A fist-sized baozi costs about $3, with the exception of the $6 lobster bun, a nod to New Englanders' love of seafood.
The bamboo steamers were made of bamboo from the Yangtze River Delta region. Specialty flour was shipped from China.
Tom Tong, founder of the chain that has more than 200 restaurants in China, is planning to expand "even to the West Coast", he said, "and we may franchise".
In New York, Mr Bing, a food stand serving Beijing jianbing, was named "Rookie of the Year" at the 2016 Vendy Awards, which recognizes the city's best food carts, Xiaotian Zhang reported.
Mr Bing is Brian Goldberg, a New York native who fell in love with jianbing in 1998 as a student in Beijing. There was a vendor parked outside his dorm, so he ate the pancakes for breakfast every morning.
After tasting 40 different street crepes in Beijing and Harbin, Goldberg settled on his favorite and purchased the recipe from a street vendor. He then flew the vendor to Hong Kong, where the first Mr Bing booth opened in 2012, so the master could teach his employees how to make the real deal.
In October 2015, a food truck called The Flying Pig parked in Manhattan, serving jianbing to Columbia University students and Upper West Siders. Jian Bing Company, started by a couple of Americans fond of Shandong-style crepes, debuted at Brooklyn's Smorgasburg in April.
And if diners are looking to wash that tasty food down, they can do so at the growing number of bubble tea shops in the US.
Contact the writer at williamhennelly@chinadailyusa.com
(编辑:董静)
Broadcaster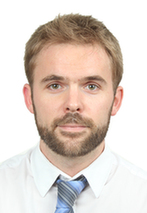 Greg Fountain is a copy editor and occasional presenter for China Daily. Before moving to Beijing in January, 2016 he worked for newspapers in the Middle East and UK. He has an M.A in Print Journalism from the University of Sheffield, a B.A in English and History from the University of Reading.