Writer: Matt Prichard
The out-of-this-world birthday of Shenzhou XI commander Jing Haipeng aboard the Tiangong II space lab recently was indeed a cause for celebration. Children in China and around the world sent video greetings to "Uncle Haipeng".
But beyond the obvious reason for national pride, the celebration also sends a message that is more subtle and also of great societal import.
That is that Jing, someone who is approaching his golden years, would be considered by traditional mores to be apt only for sitting in a rocking chair, tending to songbirds and playing with grandchildren. (And there's certainly nothing wrong with those things for those who choose them.)
But there Jing is, China's oldest working astronaut, leading a mission vital to China's space ambitions.
In China, the retirement age is still 60 for men and 55 for white-collar women, but those are still significantly younger than retirement ages in many countries in the world. China's earliest retirement age is 50 for blue-collar female workers.
At 50, however, Jing is undertaking a task requiring extraordinary physical and mental stamina.
Yet, societal attitudes have been slow to change. I have been asked by many people why I'm still working in my 50s. I've been told it's considered odd for couples of my age to express even very mild affection such as a hug or peck on the cheek publicly, while people don't bat an eye at such expressions among young couples.
Many companies won't hire older workers.
While the tradition of respect for elders has been a very welcome part of living in Asia, the flip side is a seeming attitude among some that those nearing retirement age are doddering or infirm.
But, as Uncle Haipeng has so eloquently shown, many of us in this age bracket are actually at the height of our abilities. We have a ton of experience, backed by a lifetime of learning. With maturity, in many cases, comes a solid work ethic.
Of course, beyond the Jing Haipeng factor, demographics are necessitating some changes.
China's official retirement age was adopted six decades ago when life expectancy was much lower, and it has not been adapted to match economic and social development, Yin Weimin, minister of human resources and social security, noted early this year. China has become an aging society, and the concern is having enough younger workers to keep things running smoothly as large numbers of older workers retire.
The government has said it intends to eventually phase in higher retirement ages, but it's taking it slowly. No one wants to deny elders the benefits they've earned, and there's the issue of younger workers having jobs and promotion opportunities.
But I would submit that forcing retirement on productive older workers who want to keep working means squandering a resource. Indeed, younger workers can benefit greatly by learning from older mentors.
If there's any doubt, just look to the stars and remember Uncle Haipeng.
(编辑:董静)
Boradcaster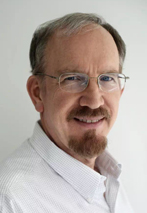 Matt Prichard is a copy editor and writer who works on the front page team of China Daily. He has lived in China for more than four years, in Shanghai and Beijing. Before that, he had a 30-year career as a reporter and editor in the United States and Latin America. He has an ABJ from the University of Georgia and did postgraduate work at the Universidad Nacional del Sur in Argentina. He speaks Spanish fluently and is still learning Mandarin.