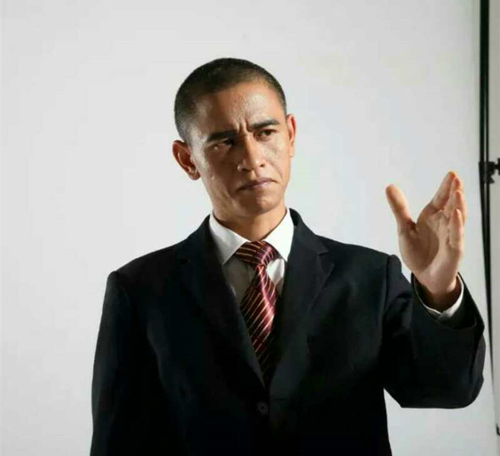 By Satarupa Bhattacharjya
Xiao Jiguo's career will likely be affected once US President Barack Obama remits office in January.
Be it in the streets of Beijing or on regional television, the Chinese actor now charges up to $6,000 for a one-time appearance as Obama.
But the 30-year-old former construction worker, who was born in Southwest China's Sichuan province, doesn't think his market value will diminish overnight. After all, the real Obama has some fans in China because of his wit and charisma, Xiao told me and another journalist over a meal of spicy curry and rice at a roadside eatery in Beijing last week.
Xiao doesn't speak English. He offers gibberish while imitating mannerisms - mostly the famous frown and a few hand movements - of the US president.
"I will continue to act and sing," Xiao said, adding that while a market for duplicates exists, imitation, however flattering it may be to their subjects, cannot be an end in itself for the actors.
Although he has done many Obama acts for events since last year and participated in a popular reality TV show, Xiao has yet to be cast in a presidential role on the big screen.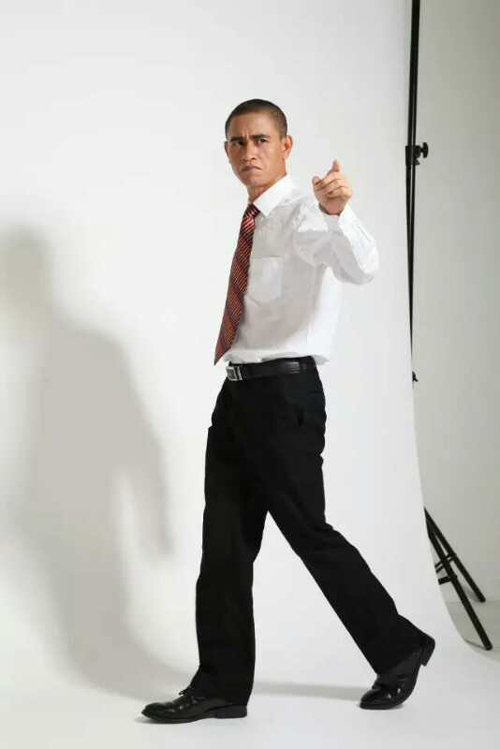 He will start to shoot a zombie movie in December, he said. Previously, he has played the manager of a traditional drama troupe, a monster and other roles.
In September, at the height of his Obama impersonation, Xiao cut a music video titled I am Oba. In the Chinese video, he is seen in a dark suit greeting onlookers and shaking hands with another actor who is pretending to be Kim Jong-un, president of the Democratic People's Republic of Korea.
After our dinner last week, Xiao gave us a deeper glimpse of his Obama persona with an eye makeup, especially the brows of the US president. Then he put on a white shirt and a necktie to pose for photos and videos. In 2008, when he was working as a security guard in the southern province of Guangdong, a colleague had told him that he resembled Obama.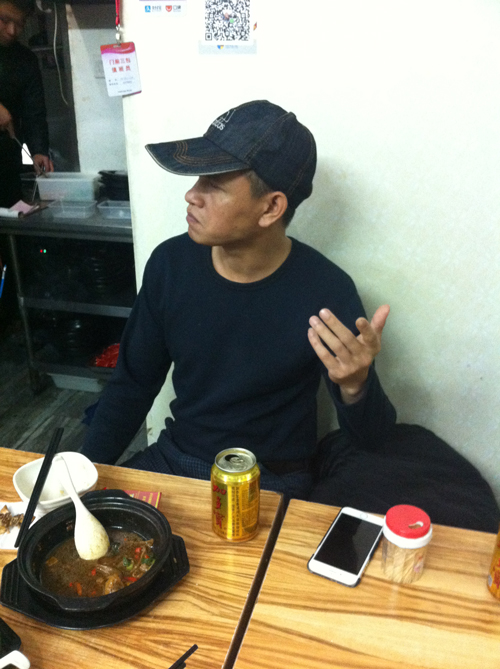 Xiao shares some facial similarities with Obama when viewed from the side, but the actor doesn't literally measure up in height.
"I generally watch Obama's speeches on the internet," Xiao said of his research.
Xiao has joined the Beijing Film Academy to refine his acting skills. On and off, he has lived in the city since 2012.
The son of farmers from Neijiang City, Xiao studied until junior high school before joining work in 2003. His grandfather had fought in the Korean War.
When we asked him about President-elect Donald Trump, Xiao said: "I feel imitating Trump will be easier than copying Obama."
(编辑:董静)
Broadcaster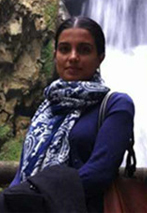 Satarupa Bhattacharjya is a senior editor at China Daily. A longtime news reporter in India and Sri Lanka, she now writes stories of transition in China, mostly in the smaller towns.