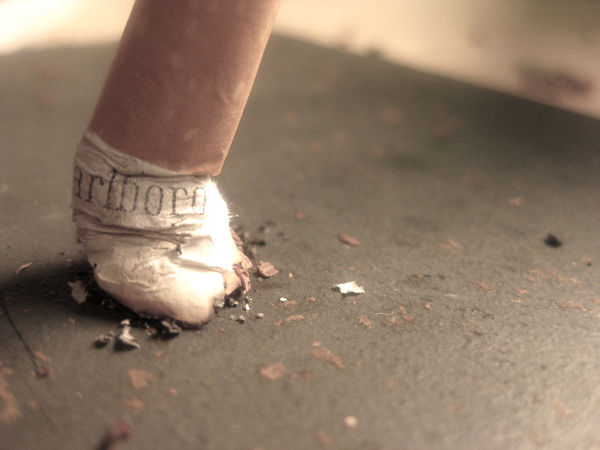 By James Healy
As China grows more determined to solve air pollution, things certainly seem to be looking up. But don't look down, or you'll realize how awful we're doing at ground level.
I'm not talking about heavy metals in the soil - another serious issue the government has resolved to tackle - but something far simpler.
There's even a reasonable, though potentially challenging, solution to this vexing sort of pollution, a campaign to clamp down and clean up that I call "No Ifs, Ands or Butts".
Cigarette butts, that is. Just look around. They're everywhere underfoot. If enough people notice and object, China could stamp out this ubiquitous annoyance.
To be fair, not all smokers are inconsiderate, though the number who continue to puff in public places like restaurants, even in Beijing where it is illegal, might cause one to wonder on this point.
However, many smokers do indeed seem to have no regard whatsoever for the cleanliness of the nation's streets and sidewalks or the beauty and magnificence of its parks and landscaping. One cigarette after another, ad nauseam, the worst of these human chimneys flick their butts hither and yon, as if a magical elf has been designated just to clean up after them.
Go ahead, count. You'll find cigarette butts strewn along streets, in crosswalks, on sidewalks, in flower beds, in bushes – you name it. And let's be frank: These smokers' remnants are filthy, toxic and unsightly.
Let's not even go into the ramifications to the environment of what happens when these countless discarded stubs become soaked with rain, and the toxins they hold leach into the soil or groundwater.
So, what can be done? Regulating such poor behavior, let alone enforcing a regulation or levying fines, would almost certainly be futile.
What about making smokers pay up front?
Here's my (perhaps myopic) vision: Add a self-recoverable cleanup tax to cigarettes, earmark the funds to rid our streets of cigarette leftovers — basically forcing offenders to finance the cleanup - and pay a per-butt bounty to anyone who gathers these discards and brings them to a designated collection point.
Let's say the tax is a mere 10 percent, which means someone buying a cheaper pack of 20 cigarettes, for between 5 and 10 yuan (73¢ to $1.45), would pay a tax of 0.5 yuan to 1 yuan. At up to 0.05 yuan per cigarette stub, someone who collects 500 discarded butts (which wouldn't take much time along the average Beijing street) could collect 25 yuan.
The beauty of this solution to an ugly problem is that it's loaded with incentive: Though it's unlikely, smokers who can't afford the extra tax might quit puffing (win!) or use that ingenious contraption called an ashtray to collect their own stubs to claim a tax refund (win!). Or, anyone looking for extra cash can collect the discards, thereby cleaning up the environment (win!) and reaping a reward (win!).
So, come on, China. Since it's a win-win-win-win proposition, what's there to lose?
音频编辑:焦洁
Broadcaster: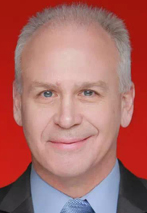 James Healy is from the United States and has been a copy editor at China Daily since 2014. He is an advanced student of Chen style tai chi and enjoys Chinese culture, food and carvings.