On the outside looking in? 局外旁观
中国日报网 2021-09-24 12:59
分享到微信 Reader question:
Please explain "the feeling they have of being on the outside looking in."

My comments:
The feeling of always being an outsider, in other words.
This particular group of people (they) could be new immigrants to, say, the United States, especially if they are Asian, Hispanic, African, Muslim, or anyone as a matter of fact.
Especially during the Trump Administration, where anti-immigration sentiments reached feverish levels, new immigrants felt unwelcome and discriminated against.
It's nothing new, either. Immigrants have always felt that way in some way, especially for non-whites.
Anyway, we're not here to address that. Instead, we're here to talk about the idiom, on the outside looking in.
Literally, this could be someone watching a live performance outside a circle, or someone outside a window looking into a room where members of a certain club are having an exclusive meeting, i.e. members only.
Figuratively speaking, this could be someone trying to join a political party, applying for membership again and again but failing to get admitted in each time.
In all of these examples, the person on the outside looking in is an outsider. He or she is not a member of what's known as, for example, the in group.
They're not a member of the in group, and they want to get in. That's why they're looking in, inward.
Otherwise, they'd be on the outside looking, uh, elsewhere.
All right?
All right, here are a few recent media examples "on the outside looking in":

1. A major east-Asia trade deal was concluded yesterday by China and 14 other Asian-Pacific nations. The United States is not part of it. Thanks to Trump and his looney notion that the United States can successfully prosecute trade wars and slap tariffs right and left on countries without thinking through the consequences, the U.S. is on the outside looking in at what China has been able to accomplish.
The new trading bloc, called the Regional Comprehensive Economic Partnership (RCEP, as pictured above in an image from the Jakarta Post), will be a combine of 15 countries that represent nearly a third of the world's economic activity. It is also the world's largest free-trade zone. Americans, thanks to Trump's "America First" fixation, are standing aside watching Asia commit to the kind of multinational trade efforts that were once an important part of our foreign trade policy.
The United States used to be a leader in these kinds of endeavors, but no more. That role is being taken by China, whose announcement about the deal sounds similar to the many trade pacts the U.S. made - the initial movement being started by President Reagan in developing the World Trade Organization when he launched the Uruguay Round of multi-lateral talks in 1986.
Said Reagan at the time: "Our trade policy rests firmly on the foundation of free and open markets. I recognize… the inescapable conclusion that all of history has taught: The freer the flow of world trade, the stronger the tides of human progress and peace among nations."
How far Republicans have come from this dictum, which proved to be a bonanza for the U.S. agriculture industry, South Dakota's portion included is disheartening. Farm groups have long supported the development of free trade, at least prior to their turn to Donald Trump, which still seems whacky to me, considering Trump's trade policies brought the American farm industry to its knees.
Unfortunately, America looks to be a loser in the just concluded Asian-Pacific trade pact. The U.S. Chamber of Commerce yesterday issued a statement expressing misgivings about the situation. Said the U.S. CofC, "it is concerned that the United States is being left behind as economic integration accelerates across the vital Asia-Pacific region. While U.S. exports to the Asia-Pacific market have steadily increased in recent decades, our market share has been shrinking in relative terms."
- Trump's legacy: U.S. is on the outside looking in as China puts together the biggest free trade deal in history, SDStandardNow.com, November 17, 2020.

2. It's two days before the California Republican Party is supposed to pick its torchbearer, so the other leading candidates in the campaign to recall Gov. Gavin Newsom are busy making phone calls and schmoozing party delegates.
But John Cox has other plans this Thursday morning: He's in front of the state Capitol showing off a life-sized board game. "Gavinopoly" — which the candidate explains is meant to illustrate his new tax plan — is only the latest prop in what has become the recall's most prop-happy campaign.
Many voters will remember the 1,000-pound bear that Cox, an investment manager and accountant from north San Diego County, chauffeured around on his first statewide bus tour of the recall race. Fewer probably recall the follow-up gimmick: An 8-foot ball of trash.
This one — a 12-by-12 foot game board made up of sofa cushion-sized jigsaw puzzle pieces — is a bit easier to manage, his campaign aides all agree. No trailer nor finicky tarp nor wildlife wrangler toting rotisserie chickens required. "This is definitely the most interesting campaign I've worked on," said campaign manager Bryan Reed.
And not just because of all the visual aids.
Cox — the GOP's standard bearer in the 2018 governor's race and listed as a Republican on the Sept. 14 recall ballot — is now accusing the party of insider dealing and corruption.
The millionaire, who is funding his own campaign, said he's happy to go it alone this time.
"I think a lot of Republicans already know who I am. I mean, I ran in 2018, and I got almost 5 million votes — I think that was a lot of Republicans," he said, standing in front of the board game and a handful of reporters. "We're gonna get that message out. I think we'll be fine."
For Cox it's a return to form.
Throughout his many years on the campaign trail — running unsuccessfully for Congress, for U.S. Senate, for president of the United States, for county recorder of deeds back in his native Illinois — Cox has always portrayed himself as an outsider. As he's said for years, including six times at the televised recall debate last week, he's a "businessman" — not a "career politician," a "celebrity" or an "insider" — and therefore he's uniquely resistant to the sleaze and corruption that he says defines policymaking.
That line seemed a little discordant in 2018 when Cox was running as the GOP's preferred candidate for governor, backed by the entire party's state congressional delegation and then-President Donald Trump.
But three years later, Cox is back in his comfort zone — on the outside looking in.
- How did John Cox go from GOP standard-bearer to bears and trash balls? CalMatters.org, August 9, 2021.

3. Stephen A. Smith is one of ESPN's most successful personalities, largely because he insists on delivering his takes with no holds barred honesty.
Smith routinely states he will not run from controversy or hesitate to give an opinion on any topic. And the same holds true when it comes to addressing why Max Kellerman is no longer on First Take. After five years as Smith's sparring partner, Kellerman found himself on the outside looking in when ESPN announced a new show format that began this week.
"The rumor's accurate in terms of me wanting him off the show," Smith said of Kellerman, as he fessed up to Ebro Darden and Peter Rosenberg on Hot 97. "Let's get that out the way. Yes, I did. We don't have a bad relationship. I think he's a real good guy. I appreciate what he did for the show. We were number one for five years, we stayed number one, and I appreciate that."
"In the nine years that I've been on First Take I've given over 33,000 takes," Smith added. "It's a chemistry that you have and sometimes it just stalls and the audience lets you know it is what it is and you feel the need for something fresh."
Smith noted that he didn't want Kellerman to be fired from ESPN altogether and knew there would be other opportunities for him within the company to generate revenue. Those opportunities have already been made official, with Kellerman taking over as the point guard of ESPN's morning radio show, also landing a daily spot on their TV lineup beginning Monday at 2pm ET.
"It wasn't really about asking him to be off the show," Smith explained. "It was about the fact that I knew that we, together, as far as I was concerned, was not a great partnership anymore and that was something that needed to change."
While it might be shocking to hear Smith admit he wanted Kellerman off the show, it's not surprising that ESPN allows their highest paid on-air personality to dictate who their co-host will be. Smith played a role in bringing Kellerman to First Take when Skip Bayless departed for Fox Sports in 2016. And he made the decision to end their run together after five years.
- Stephen A. Smith Admits He Wanted Max Kellerman off First Take: It 'Was Not a Great Partnership Anymore', MediaITE.com, September 10, 2021.
本文仅代表作者本人观点,与本网立场无关。欢迎大家讨论学术问题,尊重他人,禁止人身攻击和发布一切违反国家现行法律法规的内容。
About the author: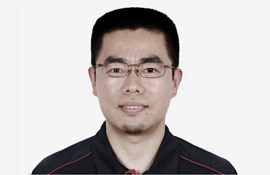 Zhang Xin is Trainer at chinadaily.com.cn. He has been with China Daily since 1988, when he graduated from Beijing Foreign Studies University. Write him at: zhangxin@chinadaily.com.cn, or raise a question for potential use in a future column.
(作者:张欣 编辑:丹妮)
中国日报网英语点津版权说明:凡注明来源为"中国日报网英语点津:XXX(署名)"的原创作品,除与中国日报网签署英语点津内容授权协议的网站外,其他任何网站或单位未经允许不得非法盗链、转载和使用,违者必究。如需使用,请与010-84883561联系;凡本网注明"来源:XXX(非英语点津)"的作品,均转载自其它媒体,目的在于传播更多信息,其他媒体如需转载,请与稿件来源方联系,如产生任何问题与本网无关;本网所发布的歌曲、电影片段,版权归原作者所有,仅供学习与研究,如果侵权,请提供版权证明,以便尽快删除。