Kept at an arm's length? 保持距离
中国日报网 2021-11-05 13:11
分享到微信 Reader question:
Please explain "arm's length" in this: Within the family, relationships were warm and loving, but strangers were kept at arm's length.

My comments:
If they were kept at arm's length, they were literally kept away – so that they were not within touching distance. In other words, they didn't want to be touchy and feely with strangers.
You see, an arm's length is literally the length of one's arm. If you maintain that length of distance from someone else, they won't be able to touch you physically.
Needless to say, this family doesn't like to mix and mingle with strangers. If they were hosting a wedding in the countryside and treat their guests that way, well, they'll not be considered hospitable hosts, to say the least.
At any rate, arm's length is the length of an arm, and if you maintain that distance from people, you're literally not physically in touch with them. In other words, you're definitely not embracing them in a bear hug.
A tight and warm bear hug, warming the heart, that is.
If you keep people at arm's length, if means you want none of that intimacy or familiarity.
And, by extension, if you keep someone at arm's length, figuratively speaking, you want to maintain your safe distance and detachment. You don't want to get too emotionally involved with them, be they a troublesome man or a sensitive political stand.
And, without further ado, here are recent media examples:

1. I'm a sucker for a Christmas episode. I like the hazy glow of a well-lit tree on-camera. I like seeing what other people do on a morning when we're mostly invisible to one another. (To this point, the Tripp family's Christmas pajamas are magnificent). Characters, drunk on glögg and nostalgia, can't quash their sentimentality, even tough characters like Linda. On the night of her annual Christmas party, she sits in a parked car in front of her immaculately bedecked home. "The closer you get," she tells Monica, "the nearer you are to the end." I almost cried for my own mortality.
It's December 1997, a year into Bill Clinton's second term and the night of Jake Tapper's date with Monica Lewinsky, the one he would embarrassingly chronicle for D.C.'s alt-weekly. ("She was cute, if a little zaftig. And friendly. And nice." Deeper in the story, he adds "chubby" to his litany of descriptors. Years later, Tapper would embarrassingly defend himself on Twitter: "Yeah i regret those two words but largely the piece stands up i think.") Tapper is wearing the Knives Out sweater. They mostly talk about work, which is all anyone talks about in federal Washington, a city inside a city that is mostly populated by young people who would like to be president one day and older people who never became president. At least Tapper pays.
Between her subpoena and the 110-pound card-stock Christmas party invitations, Linda's desk is covered in personal paperwork. She enlists Monica as head elf, tasked with delivering invites around the office, which is surprising because Linda is mostly a Scrooge who holds her colleagues in extreme contempt. Monica is planning a trip to NYC for her Revlon interview, which means she gave notice at the Pentagon before actually getting the job. I suppose it's not that risky; a letter of rec from the commander-in-chief is likely to open doors. She tells Linda she's planning to get the executive semen washed off her blue dress for the event.
Linda immediately calls Lucianne, who is her lit agent, her lawyer, and now, apparently, a qualified forensic consultant. At all costs, Linda must prevent Monica from laundering the dress, she says. One day they may need the DNA preserved on that dress to corroborate Linda's account of their sexual relationship. Convinced by Lucianne, Linda commits what I believe to be among her most reprehensible violations of Monica's trust: She says Monica looks heavy in the dress. Between them, there's little worse in this world than looking heavy.
Over at the White House, it's depo prep day. The president's lawyers are playing Paula Jones's team; Bill is playing Bill. It's not going well. Bill can't handle the indignity of the questions, the implication that he has had affairs with women who aren't Hillary. He gives the "as a father of a daughter" defense a presidential upgrade, which goes something like, "If I was the kind of guy to sexually harass Paula Jones, then why do I have Janet Reno and Madeleine Albright in my Cabinet?" He calls Monz at 2:30 a.m. to let her know she has been added to the witness list. She lets him know she'll deny everything, no sweat.
Monica is complaining about her predicament to Linda, who finally admits to having been subpoenaed as the two browse the Christmas serveware at Tysons I. Monica straight-up asks Linda to lie under oath, which strikes me as a Very Big Deal and also something that Washington's savviest operators do all the time. For example, the president is days from lying under oath at this point in the timeline. Monica presses the matter again at Linda's party, which is a smash. It's more of a stand-and-chat than a Ron Bonjean holiday rager, but even her Pentagon boss, Ken Bacon, shows up to admire Linda's miniature Bavarian village. Monica, though, can't relax into the holiday spirit. The walls are closing in, and "Carol of the Bells" is the menacing soundtrack to her waking nightmare. Sitting in her car outside the party, she screams, but still Linda doesn't promise to lie. Vernon Jordan helps Monica find a lawyer to write her a patchy affidavit while Linda dodges her obsessive calls.
...
"The closer you get, the nearer you are to the end": Linda's doleful words hang over the episode. The show is barreling toward a reckoning for Paula, Monica, and Linda, and for Bill, too. No one will survive intact. It's not just a matter of days falling off the calendar; there are so many ways to move closer. Linda finds herself deep in a Washington world that had held her at arm's length. But it's more dangerous at the center of things. Once you're at the center, there's nowhere left to hide.
- Impeachment: American Crime Story Recap: The Nightmare Before Christmas, by Amanda Whiting, October 5, 2021.

2. Terry McAuliffe claimed on Saturday that the Virginia gubernatorial election is "not about Trump" – even though the Democratic gubernatorial candidate has invoked the former Republican President perhaps more than any other political figure.
The comment, which belies the fact that tying Republican nominee Glenn Youngkin to Trump has been a central political strategy for McAuliffe since the start of the campaign, represents a significant shift for the Democrat just days before Tuesday's election and on the final day of early voting in Virginia.
Earlier Saturday, Youngkin told CNN's Dana Bash during a brief media gaggle that he was "not going to be engaged" in a Monday tele-rally that Trump is planning to host on the Virginia election.
McAuliffe said he was "a little" surprised Youngkin wasn't attending the event – but added that the former President, who lost the commonwealth by 10 percentage points in 2020, is clearly "in the race" because he has repeatedly endorsed Youngkin.
"It is just killing Trump that he is not here, obviously," McAuliffe said. "I think Trump is trying to play whichever happens, Trump is always going to claim credit for himself no matter whatever happens. Trump is very unpopular in this state. Everyone knows that. That is probably why Youngkin doesn't want him."
...
Youngkin has tried to have it both ways with Trump throughout his gubernatorial run and has especially worked to keep him at arm's length in the final weeks of the campaign. The Republican candidate has said Trump "represents so much of why I'm running," a comment that has been used repeatedly in Democratic ads, and he said during a debate that if Trump runs again in 2024 and wins the Republican nomination, he will support him. The Republican has also said he was "honored" to receive Trump's endorsement and has welcomed comparisons to Trump, another businessman-turned-politician.
- McAuliffe says Virginia election 'is not about Trump' after making former President central figure in campaign, CNN.com, October 30, 2021.

3. MEGHAN Markle has "skeletons in her closet" that could be unearthed, a Royal author has claimed.
Writer Tom Bower, who is known for writing unauthorized biographies on a number of public figures including Richard Branson and Boris Johnson, is set to release a book digging into the life of the Duchess of Sussex.
Bower has claimed that he believes Meghan, 40, has "secrets" that are set to come out in the future and revealed that he thinks Meghan's father Thomas Markle, 77, is holding back "embarrassing" details about her.
Speaking to Closer magazine, he referenced Meghan's strained relationship with her dad and her ex-husband.
Before tying the knot with Prince Harry in 2018, Meghan was previously married to US film producer Trevor Engelson for 18 months.
Bower claimed: "She was really family-orientated when she was younger, but she seems to have completely erased memories of that and disowned him [dad Thomas].
"Similarly, she cut off her ex-husband when her career started taking off.
"She seems to me to be a very ambitious, unforgiving person. But I think, much to her dismay, more will come out."
Bower added: "I think Thomas is keeping some things back and that he has a lot of embarrassing stuff on her. There are skeletons in the closet and, when provoked, I think the secrets could all come out."
The journalist also claimed that Meghan and Harry will live to regret moving to America, after choosing to step down as senior royals.
...
He described the move as a "poisonous choice" that has isolated Meghan and Harry and alienated them from their families.
Bower argued that the move will only cause "more damage" to the couple and their children, son Archie, two, and daughter Lilibet, two months, who was born in August.
It comes after Meghan's father Thomas claimed his daughter "changed" when she met Harry and "pretty much abandoned both sides of her family."
Thomas insisted during a recent interview on Good Morning Britain that Meghan "grows up" and makes "time to talk" for the sake of her children.
Asked why the Duchess keeps him "at arm's length", Thomas said: "I don't know what changed her.
"She's never been that way before and once she hooked up with Harry she changed.
"I understand she hooked up with Soho Club and a different group of people, but she has pretty much disowned both sides of her family and I don't understand the reason for it."
- Meghan Markle has 'skeletons in her closet' & dad Thomas held back 'embarrassing' details about her, Royal author claims, The-Sun.com, October 31 2021.
本文仅代表作者本人观点,与本网立场无关。欢迎大家讨论学术问题,尊重他人,禁止人身攻击和发布一切违反国家现行法律法规的内容。
About the author: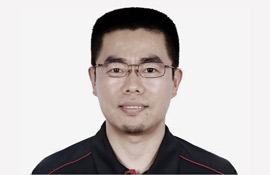 Zhang Xin is Trainer at chinadaily.com.cn. He has been with China Daily since 1988, when he graduated from Beijing Foreign Studies University. Write him at: zhangxin@chinadaily.com.cn, or raise a question for potential use in a future column.
(作者:张欣 编辑:丹妮)
中国日报网英语点津版权说明:凡注明来源为"中国日报网英语点津:XXX(署名)"的原创作品,除与中国日报网签署英语点津内容授权协议的网站外,其他任何网站或单位未经允许不得非法盗链、转载和使用,违者必究。如需使用,请与010-84883561联系;凡本网注明"来源:XXX(非英语点津)"的作品,均转载自其它媒体,目的在于传播更多信息,其他媒体如需转载,请与稿件来源方联系,如产生任何问题与本网无关;本网所发布的歌曲、电影片段,版权归原作者所有,仅供学习与研究,如果侵权,请提供版权证明,以便尽快删除。