Back to square one?
中国日报网 2023-03-14 13:08
分享到微信 Reader question:
Please explain "back to square one" in this sentence: After six months, I'm sorry to say we're back to square one.
My comments:
They've squandered six months of time and hard work, in other words.
They've been working on a certain project for six months. Something unfortunate has happened to set them back – back to the very beginning.
They'll have to start all over again if they want to continue to work on the project.
That's what "back to square one" means.
Literally, "back to square one" means back to the start, back to the very beginning. This expression may have derived from the kids' game of square jumping. In this game, a series of squares are drawn on the floor. The squares are marked 1, 2, 3, 4, 5, 6, etc. You throw something, a sand bag, for example, to each square and then jump your way through to that square to retrieve the bag. Players begin from square 1 and end with square 6. Game rules stipulate that if you make a mistake, for instance, by stepping on the line, you'll have to go back to square one, i.e. start the game from the very beginning, as a form of punishment.
So, you have to be error-free – or a single mistake brings you back to square one.
Hence, metaphorically speaking, if we suffer a major setback which renders whatever progress we've made meaningless, we say, we'll have to get back to square one. In other words, all that progress is lost. We'll have to start all over again.
In our example, clearly some big mistake is made. It practically destroys all the good work that's been done in the past six months. That's why the speaker is sorry to say that they're back to square one.
Ah, well, things like that happen. We live and learn, as they say. If they learn from their mistake and do a better job next time, perhaps not all is lost.
All right, here are media examples of situations where people feel they're back to square one:
1 In some ways, Uber and Lyft are back to square one.
As federal regulators move to tighten Trump-era labor standards that allow Uber and Lyft, as well as food delivery services like Doordash, to treat gig workers like independent contractors with little protections under employment law, shares fell sharply last week. But while this is a change, the Department of Labor's proposal does not immediately turn construction workers into employees entitled to overtime pay, unemployment insurance and other benefits.
What's clear is that the ongoing dispute over how these on-demand companies treat their drivers isn't going away, as it's estimated that one in six Americans have worked in the gig economy in some way. Analysts and experts who follow the ridesharing industry believe the future holds a series of trade-offs that will give drivers at least limited benefits – a model known as independent contractor plus – with some believing the pro position The Biden administration's union will lead to the classification of workers as term employees.
Both solutions would be likely to increase Uber and Lyft's costs – and creating a different business model for entrepreneurs using their cars to, in effect, run their own small businesses. And each highlights the unfulfilled promise of ride-sharing business models: the absence of self-driving cars that investors say will skyrocket corporate profits and bankrupt most drivers.
- How the Uber and Lyft gig economy battle ends over drivers, RushHourTimes.com, October 16, 2022.
2 A chilly dawn paints the sky magenta and purple as Japanese fisherman Haruo Ono unloads his catch of flounder, crab and sea bass from his boat at the small port of Shinchimachi.
A third-generation fisherman, Ono, 71, has been putting to sea for half a century from Shinchimachi, 55 km north of the Fukushima Daiichi nuclear plant, the scene in 2011 of one of the world's worst nuclear disasters.
On March 11 that year, a 9 magnitude earthquake struck offshore sending tsunami waves smashing into Japan's east coast. Ono rode out the waves at sea on his boat but on land, the waves devastated Shinchimachi and obliterated Ono's home.
The tsunami also crashed into the nuclear plant just down the coast, setting off explosions and meltdowns that released radiation over a wide swathe and shut down fishing for more than a year due to worries about radiation.
More than a decade later, Shinchimachi is still recovering as is its fishing industry but a new threat spawned by the disaster could wipe out the progress made.
The Tokyo Electric Power Co (TEPCO), which runs the crippled nuclear power station, plans to soon start releasing more than a million tons of radioactive water from the plant into the sea.
"It's been 12 years and fish prices are rising, we're finally hoping to really get down to business," Ono said. "Now they're talking about releasing the water and we're going to have to go back to square one again. It's unbearable."
The water was mainly used to cool reactors in the aftermath of the disaster. It is enough to fill about 500 Olympic-sized swimming pools and is being stored in huge tanks at the plant.
Officials say the tanks have to be removed for reconstruction.
The water is treated, filtered and diluted and TEPCO and the government say it is safe. But it does contain traces of tritium.
Even though the radioactive isotope is considered relatively harmless, the region's fishermen, like its farmers, have been struggling for years to restore the reputation of their produce and now fear the dumped water will kill their business.
"We here in Fukushima have done absolutely nothing wrong, why do they have to mess up our ocean?" Ono said. "The ocean doesn't belong to only us humans – and it isn't a garbage can."
- Fukushima water release stokes fresh fears for fisherman, JapanToday.com, March 10, 2023.
3 Liverpool's confidence should well and truly have been on the rise following that incredible win over Manchester United last weekend. But Bournemouth had other ideas on the south coast.
Following a horrid start to the year, Jürgen Klopp's side had produced a string of very positive results in the last month, including the 7-0 demolition of the Old Trafford side at Anfield.
A win against Bournemouth would have seen Liverpool climb to joint fourth in the table temporarily, level on points with Tottenham. With Spurs playing against Nottingham Forest, the likelihood was that they would pull away from Liverpool again, but now have less pressure on them to do that.
A win against Bournemouth would have seen Liverpool climb to joint fourth in the table temporarily, level on points with Tottenham. With Spurs playing against Nottingham Forest, the likelihood was that they would pull away from Liverpool again, but now have less pressure on them to do that.
A first-half goal from Phillip Billing saw Liverpool crash to a surprise defeat, and ensured that the Reds missed the chance to stretch their undefeated record in the Premier League to six games.
The run of clean sheets is over and the positivity that Liverpool had begun to build might now be back to square one again.That won't be helped by the long wait for another Premier League match.
Following the Bournemouth game, when does Liverpool play next? The Reds were due to play Fulham next, but that game has been postponed, with no official date set as of yet.
Liverpool plays Real Madrid in the Champions League round of 16 second leg on Wednesday, March 15. As of now, Liverpool's next league game isn't until April 1, when they play Manchester City at the Etihad Stadium, with an international break in between.
When Liverpool play next in Premier League after Bournemouth defeat as 12 fixtures remain, Liverpool.com, March 11, 2023.
About the author: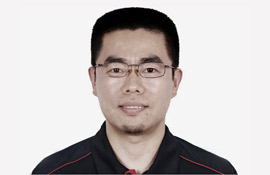 Zhang Xin is Trainer at chinadaily.com.cn. He has been with China Daily since 1988, when he graduated from Beijing Foreign Studies University. Write him at: zhangxin@chinadaily.com.cn, or raise a question for potential use in a future column.
(作者:张欣 编辑:yaning)
中国日报网英语点津版权说明:凡注明来源为"中国日报网英语点津:XXX(署名)"的原创作品,除与中国日报网签署英语点津内容授权协议的网站外,其他任何网站或单位未经允许不得非法盗链、转载和使用,违者必究。如需使用,请与010-84883561联系;凡本网注明"来源:XXX(非英语点津)"的作品,均转载自其它媒体,目的在于传播更多信息,其他媒体如需转载,请与稿件来源方联系,如产生任何问题与本网无关;本网所发布的歌曲、电影片段,版权归原作者所有,仅供学习与研究,如果侵权,请提供版权证明,以便尽快删除。