Bottom feeder?
中国日报网 2023-03-10 15:45
分享到微信 Reader question:
Please explain "bottom feeder" in this headline: They are bottom feeders who do what many people won't do.
My comments:
They're unscrupulous.
They will do whatever necessary to get what they want. They don't care if it's right or wrong. They will stop at nothing.
That's more or less what we can safely infer. That's what "bottom feeders" imply.
Bottom feeders, you see, originally refer to fish that feed at the bottom of a pond, a lake or the ocean at large. They eat what they can find, usually dregs and refuse – leftovers that fall to the bottom.
Bottom feeders are the lowest in terms of pecking order.
Hence, metaphorically speaking, people who are described as bottom feeders are the lowest in rank and status. Like bottom-feeding fish, they're not pickers and choosers. They get what they can get, if anything. And in order to survive, they will get what they can get however they can get it.
Hence and therefore the analogy that bottom-feeding people are not the most moral and scrupulous.
Petty shop owners who sell cigarettes to children are sometimes described as bottom feeders who don't mind children smoking so long as they can profit from it. Likewise, needless to say, we can also describe shop owners who sell alcohol and drugs to underage boys and girls thus – as low, irresponsible bottom feeders.
And their only excuse would probably be that they, as bottom feeders, can't afford any morals or social responsibilities.
All right, here are media examples:
1 Donald Trump has been a real estate developer, a TV show host, a casino owner, a politician and more. But through it all, there has been one constant: Trump has surrounded himself with sleazy characters. Oddly enough, those are exactly the people who helped propel him to becoming the 45th president of the United States.
That's the thesis of the new book by Pulitzer Prize-winning reporters Michael Rothfeld and Joe Palazzolo, titled aptly enough, "The Fixers: The Bottom-Feeders, Crooked Lawyers, Gossipmongers, and Porn Stars Who Created the 45th President." I spoke with Rothfeld during an episode of "Salon Talks" about the book, a veritable encyclopedia of the unsavory characters that have made Trump who he is, alongside some new reporting.
The Trump we see today was influenced and propelled by various characters, as Rothfeld notes, starting with the infamous lawyer Roy Cohn – once an associate of Sen. Joe McCarthy – who Trump grew close to in the 1970's. There's a direct line between Cohn's merciless attack philosophy and Trump's propensity to never admit fault. Just look at Trump's Twitter feed for daily examples.
But despite the role Cohn played in shaping Trump, once it became clear he was gay and had AIDS, Trump distanced himself from his mentor. In fact, after Cohn died in 1986 of AIDS-related complications, as Rothfeld explains, Trump ordered the staff at Mar-a-Lago to fumigate the silverware.
That is Trump in a nutshell. He will use people as long as the person can help him and then discard them or, worse, demean and demonize them. Look no further than Trump fixer Michael Cohen, who had been a loyal blunt instrument for Trump since the mid-2000's. But when Cohen got into serious trouble – apparently for running sleazy errands for Trump – the president turned his back on his longtime friend, which ultimately led to Cohen working with the authorities in the hopes of lessening his prison sentence.
Today, as Rothfeld explains to me, Trump's fixers are Rudy Giuliani and Attorney General Bill Barr. But given his history, the question is not whether Trump will one day turn on them, but how soon.
Watch my "Salon Talks" episode with Michael Rothfeld here, or read a transcript of our conversation below, lightly edited for length and clarity.
You take a really a deep dive into Trump's bottom-feeding world.What made you want to write a book about all of the characters in Trump World?
We felt that once we had broken the stories of Karen McDougal, who was paid off for Trump by the publisher of the National Enquirer, and then Stormy Daniels who was paid off by Michael Cohen, Trump's lawyer. How did this happen? How do you have a president who has one guy paying off a porn star and another guy paying off a Playboy model? We decided to look back and see what the pattern was here, going back decades, of how Trump had people surrounding him who were just kind of willing to do his dirty work for him. That's how we came up with the idea of writing "The Fixers." It's the seamy underbelly of the Trump presidency. It's a world that most people probably don't know about, but where you have muckrakers, paparazzi, porn stars and all this, and they helped him refine the tactics that he took to The White House.
- Why does Trump love to hang with bottom-feeders, crooked lawyers and porn stars? By Dean Obeidallah, January 28, 2020.
2 It's the way it should be when the Maple Leafs play one of the bottom-feeders in the National Hockey League.
Of course, it doesn't always work out that way with the Leafs, who have had trouble getting poor efforts against bad teams out of their system.
Not so on Wednesday night at Scotiabank Arena.
The Leafs beat up on former teammate Petr Mrazek and the Chicago Blackhawks, running the Original Six visitors out of the building with a 5-2 victory.
Auston Matthews scored in his return after missing five games with a sprained knee and William Nylander paced the Leafs with three points, the sixth time in 2022-23 that Nylander has had at least three points in a game.
"The adrenalin kicks in," Matthews said. "My energy faded a little bit throughout the game, but that's to be expected. For the most part, I felt pretty good."
- Matthews scores in return, Nylander records three points as Maple Leafs crush Blackhawks, TorontoSun.com, February 15, 2023.
3 Lala Kent thinks "bottom feeder" Raquel Leviss should quit "Vanderpump Rules."
Kent explained in Thursday's episode of her "Give Them Lala" podcast that she had to re-record a segment on Leviss' affair with Tom Sandoval because her initial one delved too deep into the scandal, which is being filmed for their Bravo reality show.
Speaking about the scandal as a whole, Kent, 32, encouraged Leviss, 28, to depart the series, as the entire cast is appalled by her behavior.
"I don't know if she'll come back. I personally would leave and run away and go home," Kent shared, "and go and live my life."
Kent also placed full blame on Sandoval, 39, for the affair because of his "narcissistic vibe."
"Men are a–holes, but you don't expect your best friend who's, like, a woman to do you like that and to sit there and look you in your eyes and confide in each other," she said. "When the whole time that's what she's doing behind your back.
"That is absolutely terrifying."
Presumably after Kent recorded her podcast, Leviss released a second statement in which she said she didn't know what would come of her illicit relationship with Sandoval; however, Kent didn't mince words while talking about whether she felt the pair would stay together.
"Bottom feeders attract bottom feeders," she mused, "and real recognize real."
Lala Kent calls Raquel Leviss a 'bottom feeder' after Tom Sandoval affair, PageSix.com, March 9, 2023.
About the author: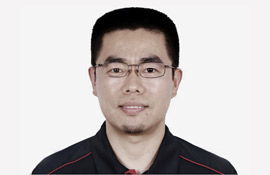 Zhang Xin is Trainer at chinadaily.com.cn. He has been with China Daily since 1988, when he graduated from Beijing Foreign Studies University. Write him at: zhangxin@chinadaily.com.cn, or raise a question for potential use in a future column.
(作者:张欣 编辑:yaning)
中国日报网英语点津版权说明:凡注明来源为"中国日报网英语点津:XXX(署名)"的原创作品,除与中国日报网签署英语点津内容授权协议的网站外,其他任何网站或单位未经允许不得非法盗链、转载和使用,违者必究。如需使用,请与010-84883561联系;凡本网注明"来源:XXX(非英语点津)"的作品,均转载自其它媒体,目的在于传播更多信息,其他媒体如需转载,请与稿件来源方联系,如产生任何问题与本网无关;本网所发布的歌曲、电影片段,版权归原作者所有,仅供学习与研究,如果侵权,请提供版权证明,以便尽快删除。