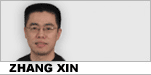 Reader question:
Please explain "meet them half way" in this sentence: If Republicans think Obama will meet them half way, they're wasting their time.
My comments:
This is to say President Barack Obama, a Democrat, will not seek compromise with Republicans over Obamacare.
Or some other policy issue. I don't know but that's not the point of focus for us here anyway. Here, let's talk about "meeting somebody half way", which is a good American idiom.
I'm pretty sure it's an American idiom, judging from its simplicity.
Anyways, say your friend lives at the other end of your street. The two of you are making an appoint to meet for lunch somewhere else in town. You may decide to meet each other half way in your street and then go to lunch together.
Half way, in this case, is literally the middle point between you and your friend.
This expression is often used in business. For example, if a private company invests 20 million yuan to ease air pollution in the city and a politician says the government will meet them halfway, it means that the government will spent 20 million yuan of public money in the joint venture.
Or a similar amount of money because the politician may be speaking figuratively. I mean, we must not take a politician's word too literally – especially when a pro pol talks politics.
Politically, you see, there might not be an exact middle point to seek and reach. In that case, a willingness to meet with your opponent half way simply means that you're very willing to negotiate and make compromises.
In our case from the top, of course, it appears that Obama is unwilling to meet republicans half way – or anywhere at all.
Alright, here are media examples of people meeting half way:
1. Two families are losing their homes in Meath every week because they are unable to keep up with mortgage payments to banks or building societies, Meath County Council was told this week.
The council has had to deal with 20 applications for emergency housing so far this year amid signs of a slowdown in the economy. The worst hit areas include the Meath commuter belt towns of Navan, and east and south Meath.
In the last week alone, the homes of two families were repossessed, according to Susan Kelly and Julieanne Walsh of the council's Settlement Office - Homeless Person's Centre, a Meath County Council and Health Service Executive initiative. "There are an awful lot of repossessions of private houses at the moment," they said.
Tommy Curran, Meath Co-ordinator of the Money Advice and Budgeting service (MABS), said that while the number of repossession cases involving private banks and building societies was up, the far greater number of threats of eviction for rent arrears came from the local authority.
However, he balanced this by pointing out that, while the eviction threat device was more frequently used by the council, it was as a means to push people into consulting with the council and outside agencies to get their finances - and their repayments - back into line.
"From our experience, the banks and building societies are far more strict than the councils and are often not willing to allow people to fall behind with mortgage payments for more than a very short time. They have certainly got tougher all round," he said.
Meath County Council's director of communications Bill Sweeney said that there had been a noticeable upsurge in the applications for repossession of homes. "While we would have dealt with 20 cases of threatened eviction by banks or building societies so far this year, not all of these would result in repossession. There is often a process of negotiation between the financial institutions and people like MABS. In the majority of cases, arrangements are reached," he said.
Mr Sweeney said it did seem that uncertainties about the sub-prime lending edginess in the private sector had moved the banks into a stricter mode with borrowers. "The banks are hitting people now after two months in arrears and that is certainly a change," he added. People seeking lengthy moratoriums on mortgage repayments would find it more difficult to do so.
The Meath Chronicle has learned that not all threatened repossessions are due to loss of employment or illness, but can increasingly relate to addiction problems within families.
The MABS official said that there were a number of reasons why people might fall behind in repayments of private mortgages or council rents. "For instance, a person who is on differential rent might lose his or her job and, as there is only an annual review of these rents, they might not be able to adjust their rent until that review comes around. But we always encourage people to get into dialogue with the council which will meet them half-way."
- Two families lose homes each week in county, MeathChronicle.ie, March 11, 2007.
2. Buying bananas, milk and chicken online has little in common with adding shoes, a cellphone or books to an electronic shopping cart. Books can sit on the stoop for a few hours, cellphones don't melt, and in all but extreme circumstances, no one waits at home for two hours hoping the delivery van pulls up with a box of shoes.
The difference add up to dismal online sales for grocers, who have so far been left behind by the e-commerce revolution. But reluctant shoppers may finally be coaxed to point, click and scroll their way through their grocery lists as big-name stores have figured out an innovative technique, called "click and collect," to meet them halfway—literally.
Rather than wait for a delivery van, online shoppers select items on a store's website and then set up a time to rendezvous with their purchases at a designated pickup center. In the past 12 months, the Stop & Shop and Giant grocery chains have set up 70 such locations in the Northeast with delivery partner Peapod. Specialty food stores such as Harris Teeter are also experimenting with click and collect.
Shoppers enjoy no delivery charges and no time wasted waiting at home. The stores boast that customers don't even have to get out of their cars, as grocery bags are loaded right into the trunk.
The chains like the concept because pickup centers—some tucked neatly inside branded gas stations—can be set up at a tiny fraction of the cost of a store, and give the company a presence in new neighborhoods. It also cuts down dramatically on delivery costs, and less moving around also reduces damage to the merchandise.
- To keep things fresh, online grocers will meet you halfway, NBCNews.com, September 19, 2013.
3. Despite increased tensions with congressional Republicans who are turning their fire on the chaotic rollout of the ObamaCare health exchanges, Team Obama believes common ground can be found.
White House allies, strategists and other observers suggest five ways the president could boost his chances of success.
Republicans repeatedly express deep skepticism that Obama will meet them halfway on any issue, especially since their rout in the fiscal fight. But they say they'd be willing to sit down and have a meaningful policy discussion if he would.
So, says one former senior administration official, "Why not take them away for the weekend to Camp David?" Obama could select a handful of "reasonable" rank and file Republicans who are willing to discuss how to move forward on agenda items including immigration reform.
In the scenic Catoctin Mountains, away from Washington's febrile atmosphere, Obama could start negotiations with a different tone.
Even if such a meeting bore no early fruit, it would help the president debunk criticism of his scant outreach, the former official said, adding, "The more you do to show, 'Hey I'm trying here [to be] better.' At least he can say he tried to meet Republicans halfway...and who wouldn't like a weekend at Camp David?"
- Allies urge Obama to make the most of post-shutdown moment, TheHill.com, October 21, 2013.
本文仅代表作者本人观点,与本网立场无关。欢迎大家讨论学术问题,尊重他人,禁止人身攻击和发布一切违反国家现行法律法规的内容。
About the author:
Zhang Xin is Trainer at chinadaily.com.cn. He has been with China Daily since 1988, when he graduated from Beijing Foreign Studies University. Write him at: zhangxin@chinadaily.com.cn, or raise a question for potential use in a future column.
相关阅读:
Repealing Obamacare is a nonstarter?
(作者张欣 中国日报网英语点津 编辑:陈丹妮)