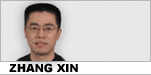 Reader question:
Please explain "save the day" (What day?) in this sentence: "As Obama, Cameron and Hollande floundered around looking for a workable policy on Assad's chemical arsenal, Putin stepped in at the last moment to save the day."
My comments:
The day refers to the situation as a whole, the situation in which we find ourselves. You may, however, understand "the day" as the date when what's under discussion is happening. It may help.
Anyways, to save the day as an idiom means simply to salvage something, to prevent something bad from happening or to prevent something bad from getting even worse.
Or to get something good out of a bad situation.
In our current discussion, Putin prevented a bad situation from getting significantly worse. Vladimir Putin that is, the Russian President intervened at the last moment to help strike a deal between America and Syria – in which Syria agrees to stop using and to allow the United Nations to check its chemical weapons while America agrees not to use force against the Middle East country for the time being.
First, let's get the other names right. (Barack) Obama is the American President. He wants to intervene militarily in Syria's civil war. (David) Cameron is the British Prime Minister while (Francois) Hollande is the French President. Obama needs the consent and support of these two in order to go ahead with its plans to use force against (Bashar al-)Assad, the Syrian President.
As you may or may not know, Assad was accused by the West of using chemical weapons – which is a universal no-no – against Syrian rebels. America wants the West to intervene. Britain, France (and Germany) dithered – presumably they don't want to see another Afghanistan or Iraq.
Afghanistan or Iraq?
Well, if you know nothing about what's happened to Afghanistan or Iraq, don't bother. The long and short of the current Syrian crisis is, Russia came to the fore and offered something all parties were able to agree with and therefore, saved the day.
Preventing, that is, another military intervention by American-led forced in the Middle East and thus preventing something terribly bad from happening.
When I say something terribly bad, I'm talking about war in general. As a matter of fact, where individual warring parties are concerned, nothing is all bad. Something bad to one party, you see, must be good or neutral to someone else. For example, the Putin initiative is good for Assad, but not for Syrian rebels, who want Assad to go.
It may not be that good for America, either, for America, among other things, also wants Assad to go.
However, Putin's initiative is good for America in that it prevents further embarrassment as Obama's ineptitude in international leadership and diplomacy begin to become obvious.
Putin's initiative also prevents Britain and France from further losing face – they don't know what to do, having been unable to offer an alternative while they don't have full support domestically for going along with America's Syrian policy.
Anyways, Putin's initiative saved the day. It at the very least allowed Assad to sit pretty and tight for another day.
The expression is to "fight for another day", but as Assad is mostly fighting his own people, I don't want that kind of fight to continue.
Not at all.
Alright, enough geo-politics. Phew! Talking about these people makes me feel so tired. Must be tiresome for you, too.
At least you've learned a useful phrase today. And in that sense, Putin's initiative saves the day, after all.
Here are more media examples of "save the day":
1. A residential sprinkler system saved the day for an east end resident whose apartment caught fire recently, Brampton Fire and Emergency Services reports.
Fire crews were called to the third floor apartment at 4 Dayspring Circle on Thursday, Aug. 3 at 10:42 p.m. When they arrived, they found that the fire, which started in the kitchen and was cooking-related, had been extinguished by the activation of a single fire sprinkler head.
The lone occupant of the apartment escaped unharmed, and property damage was minimal, according to Brian Maltby, the city's division chief, fire prevention.
"The sprinkler head activation held the fire in check until the firefighters could arrive and resulted in very little fire or smoke damage," Maltby said.
- Sprinkler saved the day: Firefighters, BramptonGuardian.com, August 07, 2011.
2. They were right, though. It was Cubs 5, Giants 2 on another dreary night for the home nine, who have dropped five games to Arizona in the standings since the start of this homestand Aug. 23. The D'backs now lead the West by six, the same number of games that stand between the Giants and a .500 record.
After scoring five runs against San Diego to open the homestand – in a loss – the Giants have totaled 12 runs over the past seven games. They have become difficult to watch.
Manager Bruce Bochy knows your pain, saying, "I feel for the fans. It's unbelievable, the support we're getting. It's not fun to watch us getting one hit through five or six innings."...
General manager Brian Sabean said he does not expect to complete any deals before today's deadline for traded players to be eligible for postseason rosters.
"We're in conversations," Sabean said, "but nobody's going to save the day. I don't expect us to do anything."
- Giants continue to sink fast, losing 5-2 to Cubs, SFGate.com, August 31, 2011.
3. A seven-year-old girl form North Yorkshire with a rare cancer has been cured after receiving part of her mother's liver.
The parents of Lydia Warner, from Whitley, were told by doctors in December 2011 that there was nothing more they could do for her.
Her life was saved after surgeons performed the transplant following the removal of her cancerous liver.
She has now returned to school just 12 weeks after her operation.
Lydia was diagnosed with pancreatoblastoma in September 2011.
It is a cancer of the pancreas which affects just one child every two years in the UK.
In Lydia's case the cancer had spread, leaving her with tumours in her lymph nodes and liver.
She underwent chemotherapy at hospitals in South Yorkshire which shrank the tumours but did not destroy them.
Her mother Kate Warner said she thought her daughter would be "gone in months" following the failure of the chemotherapy.
The family took her on a final holiday to Florida and even planned her funeral.
She was saved when a team of specialist surgeons at Birmingham Children's Hospital removed her liver and replaced it with a portion of her mother's in an operation in April.
Her mother said she could not believe how quickly her daughter had recovered.
"It's just not real," she said.
"You look at her now and we've got hope again. We've got a chance of life. We've got an opportunity we were told we wouldn't have at all.
"So it's down to the surgeons in Birmingham, they really saved the day."
- North Yorkshire girl saved by transplant from mum, BBC.co.uk, July 8, 2013.
本文仅代表作者本人观点,与本网立场无关。欢迎大家讨论学术问题,尊重他人,禁止人身攻击和发布一切违反国家现行法律法规的内容。
About the author:
Zhang Xin is Trainer at chinadaily.com.cn. He has been with China Daily since 1988, when he graduated from Beijing Foreign Studies University. Write him at: zhangxin@chinadaily.com.cn, or raise a question for potential use in a future column.
相关阅读:
Repealing Obamacare is a nonstarter?
(作者张欣 中国日报网英语点津 编辑:陈丹妮)