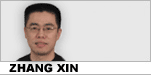 Gone like hot cakes?
Reader question:
Please explain this sentence: "Tickets for the show have gone like hot cakes and there is now a waiting list." Why "like hot cakes"? What's "waiting list"?
My comments:
Tickets for the show were sold out soon and fast, suggesting that this particular show is popular and very well received. The "waiting list" confirms as much.
People are still queuing up for the tickets, you see, when someone comes out of the ticket office to announce that all tickets are gone, sold out. And he or she asks those still in the queue to put their names and contact on a piece of paper – so that when the next batch of tickets become available, they'll be able to get them right away.
The paper, you see, listing all the names of people who care to wait for more tickets to arrive is the waiting list.
Safe to assume the waiting list will be long in this case, judging from the fact that the tickets have gone like "hot cakes".
"Hot cakes" is an American idiom, representing a commodity that's popular and easy to sell. Selling like hot cakes literally means that cakes fresh out of the bakery are sold out while they're still hot. Cakes, most of them at any rate taste better while they're still hot from the oven. At home, for example, Mama's cakes, or bao zi for that matter, are all eaten before she comes out of the kitchen a second time to enquire whether everybody's tried them and how they taste.
Apparently they taste very good.
From this, "hot cakes" become analogous to any commodity that moves.
Any commodity that moves, OK? In other words, don't use this expression on something that sits and sits idly on the shelf all the way through their sell-by date.
Sell-by date? Or expiring date, when they become stale and no good – therefore can no longer be sold as a healthy product.
Let's not bother that for now. Instead, let's read a few media examples of goods that sell fast and furious:
1. Tickets for Taylor Swift's 'The Red Tour' went like hot cakes when they went on sale this morning and the demand to see the American starlet was so high that an extra date has been added to the tour.
Taylor will now also be playing at the O2 Arena on February 10 next year, she will now be playing a total of four dates at the massive 20,000 capacity venue.
The 'I Knew You Were Trouble' singer has just completed the US leg of 'The Red Tour' which saw the singer play to 1.36 million fans over 66 shows with special guests such as Jennifer Lopez, Ellie Goulding and Cher Lloyd joining her on stage.
Taylor is touring in support of her 2012 album 'RED' which has sold an incredible 5.8 million copies since it went on sale and has also produced four top 10 hits in the UK.
- Taylor Swift Adds Extra UK Tour Date Due To Huge Demand, Yahoo.com, October 4, 2013.
2. Let's face it: Telecom giant AT&T both loves and hates Apple's iPhone.
True, the device is a clear draw to consumers. As we recently saw, AT&T informed investors it will set an all-time record for smartphone sales in its current quarter, and the iPhone was probably no small player in helping AT&T achieve this impressive feat, as we now know the new iPhones sold like hot cakes in their first weekend on the market.
However, investors weren't as enthusiastic about the news as one might expect and promptly sold the stock off. Why? Because while a blessing over the long term, heavily subsidized smartphones like the iPhone can be a curse to AT&T's margins in the short term.
- AT&T's Love-Hate Relationship With the iPhone Continues, DailyFinance.com, September 25, 2013.
3. From the age of 14, Ian Stewart would scour newsagents' shelves for his monthly fix: the maths puzzle in the Scientific American. From the column Mathematical Games he'd learn rudimentary artificial intelligence: how to make a robot from 25 matchboxes and 116 jellybeans. He'd acquire basic geometry: how to link different wooden shapes so they'd create the perfect cube. And he'd pick up a skill for which 50 years later he'd be rewarded: how to entertainingly communicate maths to the public.
Today, at the Science Museum in London, Stewart, professor of maths at the University of Warwick, will receive the Christopher Zeeman medal for public engagement in mathematics. It will be the first medal specifically given to a mathematician in the UK for promoting maths to the public. Recognition of Stewart's gift in communicating "the scope, power and sheer joy" of being a mathematician is long overdue, says David Abrahams, president of the Institute of Mathematics.
In his early teens, Stewart stored in notebooks the mathematical conundrums he came across in Scientific American and elsewhere. "I'd collect the columns until piles of them in my bedroom drove my mother mad," he says.
Fast-forward eight years to 1967 and, as a PhD student, Stewart was co-editing a magazine for maths undergraduates at Warwick. Manifold's philosophy was: "It's possible to be serious about maths without being solemn." Copies went like hot cakes. When the first batch of 200 ran out, another 150 were hastily printed from a duplicator in a university kitchen at 1am. By the age of 37, Stewart was combining lecturing with writing maths comic books.
- The magic numbers, The Guardian, June 9, 2009.
本文仅代表作者本人观点,与本网立场无关。欢迎大家讨论学术问题,尊重他人,禁止人身攻击和发布一切违反国家现行法律法规的内容。
About the author:
Zhang Xin is Trainer at chinadaily.com.cn. He has been with China Daily since 1988, when he graduated from Beijing Foreign Studies University. Write him at: zhangxin@chinadaily.com.cn, or raise a question for potential use in a future column.
相关阅读:
Repealing Obamacare is a nonstarter?
(作者张欣 中国日报网英语点津 编辑:陈丹妮)