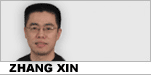 Reader question:
Please explain "brick and mortar companies" in this question:
How are online companies and retailers growing faster and earning more when compared to brick and mortar companies?
My comments:
Brick and mortar companies are traditional companies in comparison to the newly coming online companies, doing what's known as e-commerce.
Brick and mortar are basic building materials. Bricks are the hard block of baked clay while mortar is the sticky mixture of cement, sand and water for joining the bricks together. And together bricks and mortar are what give us walls and houses.
In our discussion, "brick and mortar" stands for the presence of actual buildings housing traditional companies. A car factory, for example, has workshops and warehouses, as well as offices housing personnel. These are all concrete, brick-and-mortar buildings. Take a look. They are really there.
Many new Internet companies, on the other hand, don't have much of a similar physical presence to speak of in terms of having actual factories and warehouses. Take Alibaba, for example. Their Tao Bao business is making billions and billions of yuan in helping clients sell goods online every year, but customers have little idea where Alibaba the company is.
That is a good thing for Ma Yun, its leader, and co. The real Alibaba and his forty thieves wouldn't want you to know exactly where they were all the time, either.
Joking aside, this is just one example of the advantages an online retailer has over its traditional counterpart, the brick and mortar companies such as the grocery store on the street corner.
Doing most of its work on a computer and in cyberspace, online firms don't need to pay for building warehouses or paying rent for offices. This allows them to have more money for research and paying employees higher salaries and benefits.
This is why in our question, the person wonders why online companies are growing faster and earning more.
It's a sign of the times. Technology has made it happen, a phenomenon a person older than 60 years of age may still find hard to fathom. One of my recently retired colleagues, for example, still wants her daughter to stay in her liquor company rather than move to an online firm, even if liquor sales have suffered a blow in light of a crackdown on government employees spending public money on expensive banquets, even if she has an offer, wants to go, To the dad, e-commerce, cyberspace and virtual reality all sound, in his words, "unreal and unstable".
Perhaps, as a compromise, she can set up a Tao Bao shop selling the same liquor for her old company.
Anyways, you get the point of difference between brick and mortar and the upstart online companies.
By the way, according to Wikipedia, "brick and mortar" was "originally used by Charles Dickens in the book Little Dorrit."
Using online search, I am able to find it in the Dickens's very Little Dorrit:
Nothing was there, or anywhere, known of such a person as Miss Wade, in connection with the street they sought. It was one of the parasite streets; long, regular, narrow, dull and gloomy; like a brick and mortar funeral.
Alright, here are modern-day examples of brick and mortar:
1. Contrary to popular belief, we interactive folks don't sit around waiting for every retail outlet to crumble into brick-and-mortar dust. Not those of us who think about customers more than we think about apps and code, anyway. Heresy for a digital guy, you say? To which I say: Have you ever wanted something right now?
Few things strengthen an online campaign like a strong brick-and-mortar experience. Whether we like it or not, the brand transcends all mediums, and most customers glean information from every source available, including good old-fashioned shopping. To position our companies or clients to be the most successful, we must create satisfying customer experiences regardless of where they have them.
Think about it in the opposite way from how the issue is usually posed: Imagine how powerful Amazon.com would be if it had as many retail locations as Starbucks.
- Brick-and-mortar a digital necessity, Adotas.com, March 30, 2009.
2. There was a great article in the Wall Street Journal today about US Retail Sales are flat in July. I have written many articles on the subject and my belief is that retail sales from traditional brick and mortar focused companies will continue to decline.
You be the judge, here is an excerpt from the article.
Spending at U.S. retailers stalled in July, the latest worrisome sign that consumer demand remains fragile despite steady recent improvement in the nation's labor market.
Retail and food services sales were essentially unchanged last month from June when adjusted for seasonal variation, the Commerce Department said Wednesday. Americans spent more on food and clothing, but scaled back purchases of automobiles and at department stores.
Excluding autos, retail sales ticked up 0.1% in July from the prior month. Economists surveyed by The Wall Street Journal had expected sales to rise 0.2%, and climb 0.4% excluding autos.
July was the weakest reading for retail sales since January, when spending slid as winter storms kept shoppers at home across much of the U.S.
- The Beginning of the End of Brick and Mortar Retail, by Phil Masiello, CommerceShift.com, August 13, 2014.
3. Amazon.com, the largest online retailer in the world, is looking to open its first brick-and-mortar store -- in New York City -- just in time for the holiday shopping season.
The company, which is reportedly opening the store on Manhattan's busy 34th Street, is looking to experiment with a retail store that would focus on same-day delivery in the city, as well as give customers a place for product returns, exchanges and even online order pickups, according to a report in the Wall Street Journal.
The store also would give shoppers a place to check out - and hold in their hands – Amazon's Kindle e-readers and Fire smartphone.
- Amazon.com eyes brick-and-mortar store in NYC, ComputerWorld.com, October 9, 2014.
本文仅代表作者本人观点,与本网立场无关。欢迎大家讨论学术问题,尊重他人,禁止人身攻击和发布一切违反国家现行法律法规的内容。
About the author:
Zhang Xin is Trainer at chinadaily.com.cn. He has been with China Daily since 1988, when he graduated from Beijing Foreign Studies University. Write him at: zhangxin@chinadaily.com.cn, or raise a question for potential use in a future column.
相关阅读:
(作者张欣 中国日报网英语点津 编辑:祝兴媛)