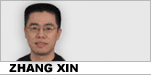 Reader question:
Please explain "soul searching", as in this statement: "Gentlemen, after much soul-searching I've decided to take early retirement."
My comments:
After giving it much thought, much careful thought, the speaker decides to resign from his/her job.
"Early" retirement suggests that he or she is still young. Therefore, it is resignation rather than retirement per se. In other words, it's not retirement of the usual type.
By voluntarily leaving his position, he or she perhaps avoids the awkward situation where they may have to be forced out, forced to resign or even expelled by their organization or political party, whichever the case may be.
I say voluntarily because it just appears to be his or her own decision to make. If you read between the lines, however, you realize that it might be anything but. On the contrary, he/she appears to have done it with great reluctance.
Anyways, soul-searching means a close examination of one's heart before making a decision. The soul is the spiritual part of a person. The soul is your inner self, the core, wherein your conscience, true feelings and emotions reside. It represents your deepest sense of self, truth and justice.
Hence and therefore, if you do much soul searching, it means you are thinking over matters much more carefully than usual, at a much deeper level than usual. It means you're coming up with decisions that reflect your truest beliefs and feelings.
It means the decision you come up with is well thought out.
In our case, as time goes by, let's hope that the speaker has made a good decision from all-round, for everyone involved. Let's hope, that is, he's made a decision not just to please his opposing colleagues, but also for himself and for his family.
Ok?
Okay. Let's read media examples of other people who have a lot of soul searching to do before reaching difficult conclusions of their own:
1. The nightmarish news caused by the decision of Amanda Bynes to retire from acting is now over, after the sexy actress had a change of heart. She engaged in some soul searching over the weekend and then took the decision to "unretired".
It may be recalled that the actress recently posted a tweet on the popular social networking and microblogging site Twitter that that acting did not give her pleasure anymore and she was quitting the job at the young age of 24.
Speculation was rife after the announcement that the actress had a bout of indecisiveness and so everyone was sort of expecting her to have a change of heart.
She wrote "I've unretired" and she's scheduled to start promoting her new movie "Easy A" soon. On Twitter she also posted a link to the trailer of the movie, thus signaling to all her followers and fans on Twitter that she is back and she means business. The movie features the actress as a teenager with a good sense of humor.
- Amanda Bynes 'unretires' after some soul searching, Thaindian.com, July 26, 2010.
2. The latest assaults are not the only incidents to prompt soul-searching in Israel in recent months.
A number of so-called "price tag" attacks -- a term frequently used to describe acts of vandalism by radical Israeli settlers exacting a "price" against Palestinian targets or Israeli security forces in response to actions by the Israeli government -- have targeted Palestinian mosques and property.
High-profile incidents involving intolerance toward African immigrants, some of whom have entered illegally after fleeing conflict in Sudan and Eritrea, have also sparked internal debate about whether the country is facing growing racism.
While some Israelis accuse the illegal African immigrants of increasing levels of crime, suffocating the infrastructure and changing the fabric of Israel, others ask how a country founded by Jews trying to escape persecution can turn against anyone trying to escape danger in their own lands. The government is seeking to deport tens of thousands of the migrants to their homelands, despite fears for their safety there.
At the same time, the thorny issue of whether Israel's ultra-orthodox community, known as the Haredim, should serve in the military or in civil service has come under the spotlight.
Netanyahu's government last month lost its main coalition partner, centrist political faction Kadima, over failed attempts to agree on an alternative to the law that exempts ultra-orthodox men from serving in the Israeli army.
- Attacks On Arabs In Israel Prompt Soul-Searching, CNN.com, August 31, 2012.
3. Hours after 15-year-old Jared Michael Padgett opened fire in an Oregon high school, killing a 14-year-old student and wounding a teacher before shooting himself dead, President Obama noted this was the 74th school shooting since Sandy Hook.
"This country has to do a lot of soul searching," said the President.
That must start with members of Congress who stand with the gun lobby in blocking even the most reasonable measures, never mind that Americans overwhelmingly support stronger background checks and other common-sense laws.
Many have stood firm in the 18 months since Newtown, even as deadly gun violence invaded schools in their districts. Here are some who have valued an A rating from the National Rifle Association over the lives of their constituents:
• Republican Rep. Kevin McCarthy's California district includes Taft Union High School, where 16-year-old Bryan Oliver opened up with a shotgun, slaying 16-year-old Bowe Cleveland.
• Republican Rep. John Mica's Florida district includes the University of Central Florida, where student James Oliver Seevakumaran arrived with an assault rifle, hundreds of rounds of ammo, homemade bombs and a plan for a bloodbath. He killed himself after his roommate escaped.
• Republican Rep. Mark Amodei's Nevada district includes Sparks Middle School, where 12-year-old Jose Reyes opened fire with a semi-automatic handgun, wounding two young students, killing a teacher who tried to talk the young gunman down and shooting himself in the head.
• Republican Rep. Mike Coffman's Colorado district includes Arapahoe High School, where 18-year-old Karl Pierson, armed with a shotgun, Molotov cocktails and a machete, intended to kill a teacher but instead fatally shot a 17-year-old student before killing himself.
• Republican Rep. Steve Pearce's New Mexico district includes Berrendo Middle School, where 12-year-old Mason Campbell shot two boys, one 12 and the other 13, with a shotgun.
Also owing answers are Republican senators from the states where these shootings transpired: Marco Rubio of Florida, who boasts a B+ rating from the NRA, and Dean Heller of Nevada and Martin Heinrich of New Mexico, who score As.
In saying that frequent school shootings are "not acceptable. This is not normal," the President spoke for the majority of the American people.
But, to their deep shame, it is all too normal and acceptable to McCarthy, Mica, Amodei, Coffman, Pearce, Rubio, Heller and Heinrich and so many others of limited conscience.
- Death's helpers, NYDailyNews.com, June 12, 2014.
本文仅代表作者本人观点,与本网立场无关。欢迎大家讨论学术问题,尊重他人,禁止人身攻击和发布一切违反国家现行法律法规的内容。
About the author:
Zhang Xin is Trainer at chinadaily.com.cn. He has been with China Daily since 1988, when he graduated from Beijing Foreign Studies University. Write him at: zhangxin@chinadaily.com.cn, or raise a question for potential use in a future column.
(作者张欣 中国日报网英语点津 编辑:陈丹妮)