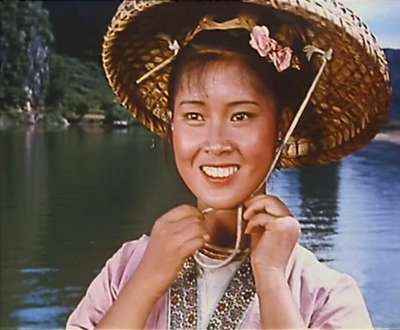 The central government has announced plans for a series of movies featuring the country's ethnic groups.
The project, led by the State Ethnic Affairs Commission and China Writers Association, is aimed at promoting the unique cultures of ethnic groups in China and enhancing national unity.
"It will also help our movie industry flourish, as well as fill a gap by covering those ethnic groups who do not have their own movie," Wu Cuiying, spokeswoman for the commission, told Guangming Daily. The goal is to have each group featured in at least one movie within five to 10 years, she said.
China has 56 ethnic groups, including the Han ethnic group, but so far only 28 have had stories adapted for film.
In the 1950s and 1960s, stories about ethnic groups were popular, and several influential works were made, such as Liu Sanjie, which features the Zhuang ethnic group, and Five Golden Flowers, which tells the tale of five girls from the Bai ethnic group.
"But in recent years there are fewer stories about ethnic groups, fewer classics, and more than 20 ethnic groups still do not have their own movies," Wu was quoted as saying.
According to another employee with the commission, the project will be based on market operations.
Government agencies will build a platform for companies to source capital to fund production from social and corporate backers, and the commission and the China Writers Association will help with production and promotion, the employee said.
The first batch of movies includes five stories about the lifestyles of the Mongolian, Dong and Manchu ethnic groups.
"Ethnic groups' stories are great for big-budget productions," said Niu Song, deputy director of the Beijing Commission of Ethnic Affairs.
One example is Wolf Totem, a 2004 Chinese novel about a young student's experiences in the countryside of the Inner Mongolia autonomous region in the 1960s. A film adaptation by French director Jean-Jacques Annaud is currently in the works.
The film, with an initial investment of up to 700 million yuan ($114.5 million), is scheduled for release in 2014.
(中国日报网英语点津 丹妮 编辑)

About the broadcaster:
Anne Ruisi is an editor at China Daily online with more than 30 years of experience as a newspaper editor and reporter. She has worked at newspapers in the U.S., including The Birmingham News in Alabama and City Newspaper of Rochester, N.Y.