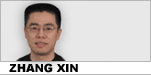 Reader question:
Please explain this: "Stuff happens. Time to move on."
My comments:
"Stuff happens" is a popular American slang expression. Here it looks like a piece of advice to someone who's just had something undesirable happen to them, such as having their wallet stolen on the bus.
"Stuff" here stands for "strange stuff" – a freak accident or some other unforeseeable problem and things of that nature. To say "Stuff happens" is to say: Things like that happen a lot. Don't take it too hard on yourself. Move on. Tomorrow, you'll forget it.
Except that things of that nature don't happen a lot, which is what lends validity to the phrase. And that's the thing to remember. "Stuff happens" is to be used preferably in situations where certain undesirable things happen unexpectedly.
A common variation of the phrase is: "It happens" or "That happens." For example, you forget to bring your homework to class and the teacher, knowing you're not lying, might console you with: "It happens. Bring it in tomorrow." You see, he understands that it is human nature to be forgetful sometimes.
Another variation of this phrase is, of course, "Shit happens" – you'll Americans say this, I am sure, if you haven't heard it already – and the four-letter word suggests that it is used in extremely frustrating situations where you cannot stop yourself from swearing.
Well, that kind of stuff happens but do police yourself please - and use polite words only.
Anyways, by saying "stuff happens", we acknowledge that bad things happen to us, sometimes for no particular reason.
Do not over use this phrase, though, for it would very soon sound like you're trying to make excuses. There are really no places for excuses in life. Good excuses are often worse.
That's just something for you to ponder as you move along. For now, let's read two examples:
1. Declaring that freedom is "untidy," Defense Secretary Donald Rumsfeld said Friday the looting in Iraq was a result of "pent-up feelings" of oppression and that it would subside as Iraqis adjusted to life without Saddam Hussein.
He also asserted the looting was not as bad as some television and newspaper reports have indicated and said there was no major crisis in Baghdad, the capital city, which lacks a central governing authority. The looting, he suggested, was "part of the price" for what the United States and Britain have called the liberation of Iraq.
"Freedom's untidy, and free people are free to make mistakes and commit crimes and do bad things," Rumsfeld said. "They're also free to live their lives and do wonderful things. And that's what's going to happen here."
Looting, he added, was not uncommon for countries that experience significant social upheaval. "Stuff happens," Rumsfeld said.
- Rumsfeld on looting in Iraq: 'Stuff happens', CNN.com, April 11, 2003.
2. It wasn't a great look, but it was good enough. Carmelo Anthony had a chance to give the Knicks an emotional win at the regulation buzzer Sunday, but his jumper from the right side was just off.
"It had a chance to go in," he said. "I had a chance to make it. I missed it. It happens."
Anthony had scored 11 points in the fourth quarter to help the Knicks get to overtime. But he went 0-for-4 in the extra session as the Celtics won, 115-111.
"There's always frustration when you leave the building without a win," said Anthony, who finished with 25 points and one big regret: the third foul he picked up with nine-tenths of a second left in the first half. That, when added to another one he got midway through the third quarter, led to too much pine time when the Knicks could have used their leading scorer.
"That was a big play," Anthony said of the last-second foul called against him that allowed Rajon Rondo to hit two free throws. "I thought he ran into me. But he did a good job. That was a good, smart play by Rondo running into me . . . That was just a bonehead play on my part."
- Carmelo Anthony's game goes afoul, NewsDay.com, March 4, 2012.
本文仅代表作者本人观点,与本网立场无关。欢迎大家讨论学术问题,尊重他人,禁止人身攻击和发布一切违反国家现行法律法规的内容。
About the author:
Zhang Xin is Trainer at chinadaily.com.cn. He has been with China Daily since 1988, when he graduated from Beijing Foreign Studies University. Write him at: zhangxin@chinadaily.com.cn, or raise a question for potential use in a future column.
相关阅读:
(作者张欣 中国日报网英语点津 编辑陈丹妮)