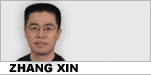 Reader question:
Please explain "last time I checked" in this conversation:
A: Yep, last time I checked, Barack Obama is still a socialist.
B: Can't agree more. In other words, the sun is expected to rise tomorrow morning.
My comments:
"Last time I checked" is a cliché, one that is more or less meaningless but decidedly overused in conversation. It practically means nothing and yet is very useful.
It means practically nothing because if you take these words out, the point being made is just as clear, that, here, Obama is a socialist.
Yet the phrase is very useful because it is sometimes effective as a point of emphasis. Here, it is used for emphasis and perhaps with a bit of sarcasm, making it sound as if, as Person B concurs, that the fact that Obama is "still a socialist" is as true as "the sun is expected to rise tomorrow morning."
At any rate, this phrase is very useful to the foreign language learner. Meaningless clichés like this is, as it were, idiomatic and therefore good English. I remember when I first visited America for further journalist studies back in 1989, I and my fellow students from China were invited to introduce ourselves to people from other places in class.
I could only speak a little broken English, and haltingly, which was only natural, but I was able to sprinkle my short speech with things like "you know" and "as a matter of fact".
The long and short of it is, all I remember is that my American teacher gave an assessment more or less to this effect: Anyone who can say "you know", you know their English is pretty good.
Good.
But not necessarily pretty. I know now that meaningless clichés like "last time I checked", when overused, can become annoying – it is an eyesore on paper, and jarring to the ear in conversation. And so, do use it sparingly if you do have to use it.
One more comment about Obama. The conversation demonstrates that the speakers hate Obama's policies. Obama's policies might be considered left-leaning by many conservatives, but to say he is a socialist is over the top. It is, I suspect, just name calling, giving him a bad name because "socialist" is a bad name in many mainstream circles in America, as well as in many other places.
Anyways, back to linguistics. Any time you hear anyone say "the last time I checked", and you know they did not actually go and check (to look at something closely and examine if there's anything wrong), you know they're speaking figuratively, and not saying much.
They are, in fact, just saying.
Alright, here are two media examples:
1. Jean-Etienne Amaury, the new president of the Amaury Sport Organization who replaced Patrice Clerc, indicated that the fight against doping would remain a top priority for the Tour de France, with or without Lance Armstrong competing.
"The Tour de France's position has always been very strict and that will not change in the years to come," he said. Amaury had previously indicated that he is aware of how doping had harmed the credibility of cycling.
Referring to Armstrong, Amaury told L'Equipe, "We can't say that he has not embarrassed the Tour de France, as he has had a quite a complicated history with it."
Amaury did not think Armstrong's planned participation in the Tour de France in 2009 would cause the race to fall under suspicion. "Today's tools in the fight against doping are different."
"The last time I checked I won the tour seven straight years and was never once found to be guilty of doping despite seven years of intense scrutiny," said Armstrong in response through his spokesperson Mark Higgins. "Not to mention that my team of 25 riders over those seven years was also never found to be positive. We won clean and fair. Also, according to industry standards, TV ratings, worldwide media impressions, spectators along the route, and global sponsorships were at an all time high. Where's the embarrassment in that?"
- Armstrong's return no distraction for Tour de France anti-doping efforts, CyclingNews.com, October 5, 2008.
2. Web firms including Google and Facebook have written to the US government in opposition to a proposed bill to combat piracy.
Alongside AOL, Twitter and eBay they claim that the Stop Online Piracy Act poses huge risks to the internet.
SOPA, supported by the music and film industries, aims to give new powers to content providers to help them take offending sites offline.
The US House of Representatives is due to debate the bill on 16 November.
The law would allow content owners to seek court orders to force internet service providers, search engines, payment processors and ad networks to block or cease business with websites linked to online piracy.
Content industries around the world are looking for new ways to combat the growing problem of piracy.
In the US, critics warn that SOPA is unnecessarily draconian.
"Unfortunately, the bills as drafted would expose law-abiding US internet and technology companies to new uncertain liabilities, private rights of action, and technology mandates that would require monitoring of websites," Google, Facebook, Yahoo and eBay wrote in a letter to leaders of the House and Senate Judiciary committee.
"We are concerned that these measures pose a serious risk to our industry's continued track record of innovation and job creation, as well as to our nation's cybersecurity," the companies said. The letter was also signed by AOL, Twitter, LinkedIn, Mozilla and Zynga.
Speaking at the Massachusetts Institute of Technology's Sloan School of Management this week, Google chairman Eric Schmidt voiced his own opposition to SOPA.
"The solutions are draconian. There's a bill that would require ISPs to remove URLs from the web which is also known as censorship last time I checked," he said.
- Google, Facebook warn against new US piracy legislation, November 16, 2011, BBC.co.uk.
本文仅代表作者本人观点,与本网立场无关。欢迎大家讨论学术问题,尊重他人,禁止人身攻击和发布一切违反国家现行法律法规的内容。
About the author:
Zhang Xin is Trainer at chinadaily.com.cn. He has been with China Daily since 1988, when he graduated from Beijing Foreign Studies University. Write him at: zhangxin@chinadaily.com.cn, or raise a question for potential use in a future column.
相关阅读:
(作者张欣 中国日报网英语点津 编辑陈丹妮)