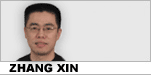 Reader question:
Please explain "no brainer" as in this sentence: "I'm a free app guy, but it was a no brainer to buy this product."
My comments:
The speaker is a free app (short for application) guy. That means he believes apps (specialized programs which allow you to do things, such as checking the weather, on your mobile phone or other devices) should be free.
In other words, he believes no-one should pay for apps. However, he paid to buy "this product" and thought this particular app was worth the money.
And he thought it was a "no brainer", too.
That means it was an easy decision to make.
The brain, of course, is the organ in our head that allows us to think. In colloquialism, brains (plural) represent our intelligence, or smarts, cleverness, what have you – our "ability to think clearly and learn quickly", according to the Longman Dictionary of Contemporary English. And Longman gives this example: "If you had any brains you'd know what I meant."
See what I meant?
Anyways, a no-brainer, literally, is a person with no brains. Used to describing something else, on the other hand, a no-brainer often refers to a problem that takes no brains (or, rather, doesn't take any brains) to solve. In other words, you don't have to work your brains into frenzy in order to reach a conclusion.
In the top example, the decision to buy that particular app is a no-brainer, i.e. a logical and easy one to make. In other words, not a tough and painful decision – You don't have to think back and forth whether it is useful enough to be worth the money you have to pay, etc and so forth.
Alright?
Alright. Well enough, but the thing is, no matter how good and useful it is, an app is still an app, isn't it? And shouldn't it also be free, like all other apps?
This question, I suppose, is a no-brainer for real, die-hard free apps guys only.
Here are recent media examples of "no-brainer", a predominantly American idiom:
1. Pat Spillane is, he admits, "bored silly".
The outspoken GAA pundit should be facing into his 112km round trip commute to work on Monday but, like around 1,000 other teachers, he has opted to retire early.
The eight-time All-Ireland medal winner only turned 56 in December and stepped down as principal of St Goban's College in Bantry, Co Cork, where he had been on the staff since 1979.
He said yesterday he only opted to retire to secure his pension entitlements under the Croke Park Agreement but is struggling to adapt to his new reality.
"I absolutely hate it," he told the Irish Independent, "but it was a no brainer, with the Croke Park Agreement, to be gone before February.
"But what's happened is the best and most experienced teachers are all gone, which means it's going to be a struggle in lots of schools where these teachers won't be replaced with the same calibre.
"Croke Park was a great agreement for the unions but in return the Government got very little. It's wrong and I think it's going to have to be addressed."
He said the majority of teachers who've opted to retire early did so for financial security reasons. He said these people still had an awful lot to offer but are now consigned to the scrapheap.
"Did I want to go? No I didn't," he said.
"I was teaching for 35 years and I loved it. I found teaching very rewarding. It kept me young and it kept me disciplined. If kids did well and passed their exams there was a satisfaction in it."
- I'm bored silly but retiring early was a no-brainer, says Spillane, Independent.ie, January 07 2012.
2. Asian-American singer-songwriters Clara Chung and David Choi have been gaining a presence on YouTube.
"If I didn't have YouTube, I wouldn't be here. I would still be doing music but no support, no tour, nothing I'm doing now," said Choi, who ended his Southeast Asia and Australia tour in July and performed in both Korea and Japan in December.
Chung and Choi aren't mainstream artists, but they have succeeded in creating their own brand without a major label or budget, and big companies are starting to take note.
Last January 2011 TC Helicon of TC Group Americas, a company that makes vocal harmony processing products, sponsored Far East Movement, the first Asian-American group to land No. 1 on the Billboard Top 100 chart and iTunes with their hit single "Like a G6."
Recently, TC Helicon added Chung to their list of sponsors. "We just saw a young, fresh artist," Laura Davidson, 32, marketing manager of TC Group Americas, said of Chung.
Chung's upcoming April tour will be fully funded by TC Helicon and Guitar Center, making every show free for her fans.
A singer-songwriter herself, Davidson said she's picky when it comes to which artists she likes, but "it was a no brainer to work with her."
- Can an Asian American be the next American Idol? GlobalPost.com, February 29, 2012.
3. Watching Rafael Nadal celebrate his victory at the French Open finals, it was hard to figure out if Nadal was celebrating winning a record seventh French Open title or the fact that he finally beat Novak Djokovic in a Grand Slam final. It was probably both reasons, and Nadal certainly earned that prolonged family celebration after he climbed into the stands (a display that I can't remember seeing from Nadal since he won Wimbledon for the first time) following championship point.
Winning a seventh French Open title, for fans at least, was a no-brainer. Nadal is the greatest clay court player who has ever lived, and he will (barring injury) win several more before he finally retires. Indeed his pursuit of Roger Federer's record 16 Grand Slam titles hinge greatly on the number of French Opens he can acquire.
However, winning against his biggest rival was something extra-special. Nadal's great relief no doubt was a direct reflection of just how much Djokovic had gotten into his head. Remember, when Djokovic went on his remarkable 41-match winning streak at the beginning of the 2011 season, Nadal was coming off his own remarkable 2010 season in which he won three Grand Slams. Nadal's 2010 season was one of the greatest of all time, but Djokovic surpassed it the following year.
- Has Nadal Conquered His Djokovic Mental Block? Fan's Take, By Julie Hayes, Yahoo.com, June 13, 2012.
本文仅代表作者本人观点,与本网立场无关。欢迎大家讨论学术问题,尊重他人,禁止人身攻击和发布一切违反国家现行法律法规的内容。
About the author:
Zhang Xin is Trainer at chinadaily.com.cn. He has been with China Daily since 1988, when he graduated from Beijing Foreign Studies University. Write him at: zhangxin@chinadaily.com.cn, or raise a question for potential use in a future column.
相关阅读:
(作者张欣 中国日报网英语点津 编辑陈丹妮)