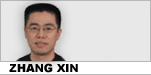 Reader question:
In this sentence – 'Avengers' thrashes all comers at weekend box office – what does "all comers" mean?
My comments:
Here, all comers refer to all other films currently showing in theaters and cinemas.
Put in another way, The Avengers, a Walt Disney production, beat all competition over the weekend at the box office, i.e. selling more tickets than any other film.
"All comers" is a colloquialism referring to all participants in a contest or competition. Simply put, all comers are ALL who have COME.
Perhaps you've heard of an all-comers sports meet. That means an event in which people of all ages and abilities are eligible to take part. A sports meet usually pits people of similar age or abilities against each other. Think of the Olympics. However, if it's an all-comers event, you know everyone can join and play. Unlike the Olympics or the World Championship, all-comers events usually happen at the local community level, of course. An all-comers rope jumping event, for example, may involve anyone from six to 70, and including girls and women, and children, boys and men, kindergarten kids as well as grandmas and pas. In an event like this, the important thing is to participate, as they say.
And, as they say, if you're ready to take on all comers, you're ready to fight them all, fearing nobody.
In other words, you're ready to take on challenges from all corners.
Alright, here are media examples of "all comers":
1. The committee reviewing the nondiscrimination policy at the University of North Carolina at Chapel Hill likely will not recommend the school adopt an "all-comers" policy for student organizations.
Jonathan Sauls, dean of students at UNC, said this week the group did not think such a policy would benefit the school's student body.
"There seems to be a broad consensus that migrating to an 'all-comers' policy would not be our recommendation," Sauls said. "We don't think that's what's warranted or needed at UNC."
An "all-comers" policy would require religious groups to accept members and leaders who do not share the groups' beliefs.
- UNC committee won't recommend 'all-comers' policy, WorldOnCampus.com, May 23, 2012.
2. Along with serious subjects like CEO succession and a continuing "depression" in the housing market, Warren Buffett's new letter to Berkshire Hathaway shareholders also reveals a "new activity" for this year's annual meeting.
Buffett writes that he will "take on all comers" in a "Newspaper Tossing Challenge."
After Berkshire bought the Omaha World-Herald in November, Buffett says he saw "skepticism" in the eyes of its employees when he bragged about the "folding and throwing skills I developed while delivering 500,000 papers (The Washington Post) as a teenager."
So now he has to "back up" his claim:
"I will take on all comers in making 35-foot tosses of the World-Herald to a Clayton porch. Any challenger whose paper lands closer to the doorstep than mine will receive a dilly bar. I've asked Dairy Queen to supply several for the contest, though I doubt that any will be needed. We will have a large stack of papers. Grab one. Fold it (no rubber bands). Take your best shot. Make my day."
- Warren Buffett Taking On 'All Comers' In 'Newspaper Tossing Challenge', CNBC.com, February 25, 2012.
3. The argument for summits is that it is important to build personal trust between leaders so they can do deals with each other. Former foreign secretary David Miliband argues: "If you've got a personal relationship with someone, if you've been able to show that you've respected them, helped them, they'll look to cut you some slack."
But actually putting leaders together doesn't always make things better. Charles Powell, Margaret Thatcher's foreign policy adviser, says that she hated summits, mainly because they were attended by foreigners. "They also spent a lot of time reaching compromises which she hated, or a form of words instead of substance, which she also hated. So really she was not a happy bunny at summits in any way. The only way she found to make them work for her was to be 'battling Maggie takes on all comers'. She was asked: 'What does it feel like to be isolated one against 11?' to which she replied: 'Sorry for the 11'."
- The secrets of political summits, Guardian.co.uk, May 27, 2012.
本文仅代表作者本人观点,与本网立场无关。欢迎大家讨论学术问题,尊重他人,禁止人身攻击和发布一切违反国家现行法律法规的内容。
About the author:
Zhang Xin is Trainer at chinadaily.com.cn. He has been with China Daily since 1988, when he graduated from Beijing Foreign Studies University. Write him at: zhangxin@chinadaily.com.cn, or raise a question for potential use in a future column.
相关阅读:
(作者张欣 中国日报网英语点津 编辑陈丹妮)