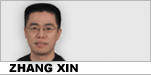 Reader question:
"This young lady is merely scratching the surface of her playing abilities." What does it mean?
My comments:
The speaker commends the young woman for her ability to play, while at the same time suggesting she's going to be even better in future.
"Scratching the surface" is the phrase to grasp here. This is an American idiom, I believe, and a good one. You may want to learn this phrase together with a similar one, and that is to "scratch below the surface."
Literally, to "scratch the surface" of something is to brush, rub and claw at its surface, i.e. figuratively speaking to deal with something at the superficial level. To scratch below the surface, on the other hand, is to discover what's inside, i.e. to delve into a subject in order to find out the nitty-gritty of it. News in brief, say, is kind of scratching the surface. Investigative reporting, on the other hand, is, like, scratching below the surface.
You can see that this phrase could easily have been inspired by archaeologists who dig for fossils or uncover old graves. At first, they scratch the surface of the earth or a piece of rock, carefully looking for signs of any relic. If there's something worth exploring further, they then scratch below the surface.
Alright, in the top example, the speaker means to say the lady is young and upcoming. She's only shown us a little bit of her playing skills. Give her time to grow, and she'll prove to be an even better player. In other words, scratch below the surface, and we'll be able to see more of her huge potential.
All in good time.
For now, let us all be contented with reading a few media examples:
1. Scratching the surface:
Prime Minister Stephen Harper said Saturday that Canada is "only scratching the surface" when it comes to potential business and trade deals with China. Harper made the comments as he wraps up a four-day visit to the growing Asian superpower.
In a midday meeting in Shanghai with Canadian business leaders who work in China, Harper spoke of the seemingly limitless opportunities in China and pledged the government's help.
"Canada has made a real significant impact here (but) at the same time we all sense we are only scratching the surface," Harper said.
- Canada 'scratching the surface' with China: Harper, CTV.ca, December 5, 2009.
2. A Chinese firm trying to stop Apple Inc from using the iPad name in China has launched an attack on the consumer electronics giant's home turf, filing a lawsuit in California that accuses it of employing deception when it bought the trademark.
A unit of Proview International Holdings Ltd, a major computer monitor maker that fell on hard times during the global financial crisis, is already suing Apple in multiple Chinese jurisdictions and requesting that sales of iPads be suspended across the country.
Last week, Proview Electronics Co Ltd and Proview Technology Co filed a lawsuit in Santa Clara County that brings their legal dispute to Silicon Valley.
Some legal experts said there could be different outcomes from the U.S. and Chinese cases, but a spreading of the lawsuit and delay in coming to settlement terms could hurt Apple more.
"In relation to the U.S., Apple is going to somewhat have a homeground advantage," said Elliot Papageorgiou, a Shanghai-based partner and executive at law firm Rouse Legal (China).
At stake for Apple is its sales and shipments in China, where its CEO Tim Cook said it was merely scratching the surface. Debt-laden Proview International, meanwhile, needs to come up with a viable rescue plan before mid-2012 or else it faces delisting from the Hong Kong stock exchange.
- Apple's China legal battle over iPad spreads to U.S., Reuters, February 24, 2012.
3. Scratch below the surface:
Record high gas prices have been making the news headlines for the past few months. Each week gas prices top the previous week, resulting in a new all-time high. Unless you are fortunate enough to live, work and play within walking distance from your home, you have been affected by these high gas prices like the rest of the nation. While the public continues to be outraged about gas prices, some politicians (McCain, Bush, and Gingrich) are taking advantage of the dire situation by organizing a push to drill for oil along our coastlines and lift a 27-year moratorium.
But, if you scratch below the surface of their "drill now pay less" rhetoric, you'll learn that the only people who stand to benefit from offshore oil drilling would be their friends in big oil. Exxon Mobil and the other oil major oil companies are already bringing in record profits due to high gas prices, more drilling would mean they'd make even more money, while the public would not see any change in gas prices.
- Offshore Drilling – It's NOT the Answer to High Gas Prices at the Pump, GreenPeace.org, August 4, 2008.
4. While the U.S. is still suffering from the sub prime debacle, Canada's housing market is an island of tranquility. House prices continue to rise, people are buying houses and apartments and paying their mortgages. The banks are on a solid footing, making profits and not facing bankruptcy or asking for bailouts.
According to the federal government, the media, business economists and the real estate industry, the Canadian real estate market is balanced and healthy because of the bank's prudent lending practices and government regulation. Unlike the U.S., the government never allowed sub primes loans and therefore no housing bubble emerged. The health of Canadian financial institutions has been praised abroad.
However, critics are beginning to question this rosy picture of the Canadian housing market. They point out that if you scratch below the surface, the Canadian housing market shares many eerie similarities with the US market before the sub-prime housing bubble began to deflate in 2006. House and apartment prices have gone up more than 100 percent since 2000 and are at least double the price compared to the U.S. market. In the U.S., the average house costs $173,000 while in Canada it is $348,178. In Vancouver, where the housing bubble is the most extreme, the average single family home costs $900,000 Cdn. Buying a house or apartment has become unaffordable for most Canadian working people.
- Canada's dirty little sub prime loan secret threatens to sink housing market, PeoplesWorld.org, March 9 2012.
本文仅代表作者本人观点,与本网立场无关。欢迎大家讨论学术问题,尊重他人,禁止人身攻击和发布一切违反国家现行法律法规的内容。
About the author:
Zhang Xin is Trainer at chinadaily.com.cn. He has been with China Daily since 1988, when he graduated from Beijing Foreign Studies University. Write him at: zhangxin@chinadaily.com.cn, or raise a question for potential use in a future column.
相关阅读:
(作者张欣 中国日报网英语点津 编辑陈丹妮)