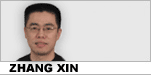 Reader question:
Please explain this sentence: You have my attention, like a deer in headlights.
My comments:
Simply put, he/she is all yours – you've got all their attention.
Headlights refer to the shiny flashlight of the two big front lights of a vehicle, car or truck.
A "deer in headlights" refers to the deer caught in such a situation.
It is a terrible position as a matter of fact for the animal to be in. Instead of running straight away, the animal is often frozen in its tracks, dumbfounded, staring right at the headlights and unable to move.
The deer, you see, is blinded by the dazzling light.
Deer, oh deer.
As an idiom, on the other hand, to say someone is like a deer in headlights is to point out that they're unable to make a move due to shock, confusion or fear.
In the top example, though, I don't think there's no fear or confusion involved. You simply have their full attention. Their eyes are on you, you alone. And their attention is fixed and undivided.
"Like a deer in headlights" also suggests that if the attention is too much, they are caught in the moment and do not know how to respond.
And yet, for better or worse, you'd better keep the light shining.
For if the light goes off, the deer, too, may soon be gone, galloping into the woods.
Alright, here are media examples of deer caught in headlights, both literally and literarily:
1. A scared deer that stood frozen in it tracks in the middle of a highway was rescued by a Michigan police officer who picked up the young doe and carried her off the road.
The stunned deer stood motionless in the headlights of oncoming cars for thirty minutes, reports KVUE, when the deputy sheriff approached the scared animal.
The officer carried the deer to the side of the road where it eventually calmed down enough to dash away into the woods.
- Michigan police officer rescues stunned deer, DigitalJournal.com, November 16, 2011.
2. Like the proverbial deer caught in the headlights, people also freeze in response to fear.
A new study shows that the heart rate of men slows and movement ceases when they perceive a threat; merely viewing a disturbing image may be enough to induce this fear response.
Researchers say freezing or standing still when a threat is detected is a natural defensive reaction. This automatic behavior allows the prey to remain unnoticed by a potential predator.
- Humans Retain Animal-Like Reaction of Standing Still When Threatened, WebMD.com, June 10, 2005.
3. The U.S. soldier accused of carrying out a mass killing of Afghan civilians earlier this week is currently being returned to the United States, according to officials in Kuwait where the Army sergeant was first taken after leaving Afghanistan.
A U.S. official confirmed the soldier is en route to a prison in Leavenworth, Kansas, and is expected to be back on American soil as early as Friday.
Seattle attorney John Henry Browne announced Thursday he's been hired by the soldier's family to represent him. The suspect was based at Joint Base Lewis-McChord in Washington.
"He is in shock, kind of like a deer in headlights at the moment," Browne said Friday morning. "I told him not to talk about the allegations at all, so I cannot tell you how he is responding because I told him not to talk about it."
The soldier is suspected of going on a shooting rampage in villages near his base in southern Afghanistan early Sunday, killing nine children and seven other civilians and then burning some of their bodies. The shooting, which followed a controversial Quran-burning incident involving U.S. soldiers, outraged Afghan officials and raised concerns that the U.S.-led effort in Afghanistan could falter.
- JBLM soldier 'in shock, kind of like a deer in headlights,' says lawyer, King5.com, March 15, 2012.
本文仅代表作者本人观点,与本网立场无关。欢迎大家讨论学术问题,尊重他人,禁止人身攻击和发布一切违反国家现行法律法规的内容。
About the author:
Zhang Xin is Trainer at chinadaily.com.cn. He has been with China Daily since 1988, when he graduated from Beijing Foreign Studies University. Write him at: zhangxin@chinadaily.com.cn, or raise a question for potential use in a future column.
相关阅读:
(作者张欣 中国日报网英语点津 编辑陈丹妮)