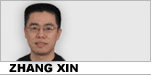 Reader question:
Please explain this sentence: Since I did not want to rub it in, I did not share with her what I am going to tell you.
My comments:
Sounds like a relationship problem.
First, to paraphrase: "I" am going to tell you something that "I" did not tell her – lest she feels even worse.
In other words, that person did not tell her some hurtful truth.
For example, he broke up with the girl. She was hurt and wanted to know why he broke up with her. He found a new girl, that's why. But he could not tell her that. He could tell her that because if he told her so she would probably feel even worse.
That's why he said he did "not want to rub it in" – this is the key phrase to grasp here – and that means he did not want to intensify her feelings of hurt by telling her the blunt truth.
And so he was just being kind.
Kind?
Well, at this particular point in time, it's probably hard for her to imagine him to be kind but time will heal. Soon enough will forget about this unhappy episode. She will find a new boy and move on.
Anyways, I am just making up an example to illustrate the point of rubbing it in. To "rub it in", you see, is literally to rub salt into a wound, which may intensify the pain ten fold.
We variously hear people say "Do not rub it in their face". Same thing. If you win, for instance, do not gloat in front your defeated opponent. The defeat, to your opponent, is embarrassing enough without your keep pointing it out to them. So maintain your composure and be generous in victory. One day you will lose, and when you do, you will understand – You won't want your winning opponent to rub it in your face either.
We also hear people say "Do not add insult to injury" and that means the exact same thing, too – do not hurt people even more by keep dwelling on a subject that's painful to them.
In other words, do not keep kicking them when they're down.
In China, we have an old sinister saying that means the same thing, too, and that is luo jing xia shi – dropping a rock down a well after seeing someone fall into it.
Sinister, indeed.
Alright, here are media examples of people rubbing it in, or not:
1. The Finals loss still stings for Durant and he says he constantly thinks back to how the Heat did all the little things en route to beating the Thunder. While he got a daily reminder of the Finals loss by playing with Heat forward LeBron James on Team USA, James didn't rub it in.
"LeBron made it easier," Durant said. "He didn't talk about it one time. That was cool. A guy that has achieved so much this past year, all he was worried about was Team USA. He never talked about it. [Chris] Bosh and [Dwyane] Wade came out there [to London] for a few days. Those guys were cool as well.
"But in the back of our minds we know we had a nice battle with those guys. In a perfect world, we can do it again. But we'll see."
- Kevin Durant: Lakers impressive on 'paper', Sports.Yahoo.com, August 26, 2012.
2. The teen megastar, usually tight lipped about his personal life, recently let it all hang out for an interview in the UK's Fabulous magazine.
In regards to Selena Gomez, his girlfriend of two years, Justin Bieber said that he is vey much in love, but don't worry, he loves all of us enough not to rub it in.
"...I never like to throw it in my fans' faces. I love my fans and I'd never want to do that to them. It's my private life and I like to keep separate. I don't have many things that I get to keep to myself but that's one thing."
He adds, "I'm very happy. And I know my fans just want to be happy for me."
- Justin Bieber Loves Selena Gomez But Won't Rub It In, HollyScoop.com, June 18, 2012.
3. University of Georgia supporters are enraged after learning that a wealthy University of Alabama fan plans to build what many are calling an "insensitive and inflammatory" statue on Broad Street directly across from the famed University of Georgia Arches.
The statue will commemorate a sore subject for Georgia fans ... the humiliating 41-30 beating by Alabama in the opening game of the 2008 season.
Hoping to recapture the "Black Magic" that had struck a season earlier when the UGA team donned neverbefore seen black jerseys just before kickoff and rolled to an emotional victory over Auburn, UGA coaches announced they would wear the black jerseys again for the Bama game.
The Crimson Tide wasn't impressed with the Bulldogs' wardrobe and raced to a 31-0 halftime lead before coasting through the rest of a 41-30 rout.
Bulldog fans are still smarting from the defeat. Bama fans remain jubilant over the nationally televised beatdown, which they claim set the tone for that season and the next, which saw Bama crowned as BCS National Champs.
Georgia supporters have vowed to do everything in their power to stop construction of the statue, but that is unlikely. The property is owned by Bama fan Eddie Bubba Hogwaller and is zoned for commercial use. Hogwaller says the parcel will house a small restaurant selling beer and socalled Bama Burgers.
The 13-foot-high statue, which will stand in front of the restaurant, is not only allowed, but embraced by an Athens zoning code that encourages just about anything that can remotely be called "art" in the name of expanding downtown's cultural offerings. The cast iron statue depicts the beloved Bulldog mascot, Uga, wearing a black jersey and being crushed beneath the huge foot of an elephant wearing a Bama jersey. Red Elephants is another nickname for the Alabama football team.
Hogwaller said he didn't care if Georgia fans were upset. "They can jump in a cesspool and not come up for air," he said. "Football is war, and after a big win, the victor marks his territory. That's what I'm doing and I don't give two hoots whether them Dawgs like it or not."
Hogwaller said he was inspired by a similar situation that occurred several years ago when an Auburn fan purchased private property directly across from Alabama's Tuscaloosa campus and erected a huge fiberglass statue depicting a tiger wearing an Auburn sweater lifting its leg against a likeness of beloved Alabama football coach the late Paul "Bear" Bryant.
"They had whupped us the year before and they was just rubbin' it in," Hogwaller said. "Some Auburn people tried to tell me the statue was a tribute to the rivalry and I almost threw up."
The Tuscaloosa statue was destroyed by fire just weeks after it was erected. Two Klansmen convicted of arson in the incident said it was all a mistake. At trial, they claimed they were so drunk they mistook the statue for a cross that was scheduled to be torched that night.
Hogwaller denied any knowledge of the arson, but said he was glad to see the statue burn.
"They were just stickin' it to us," he said, "but that's the name of the game. That's why I'm building that statue in Athens. To remind them Bulldogs of the day we kicked their mangy butts back to the dog pound."
- Some just have to keep rubbing it in, EarlyCountyNews.com, September 1, 2010.
本文仅代表作者本人观点,与本网立场无关。欢迎大家讨论学术问题,尊重他人,禁止人身攻击和发布一切违反国家现行法律法规的内容。
About the author:
Zhang Xin is Trainer at chinadaily.com.cn. He has been with China Daily since 1988, when he graduated from Beijing Foreign Studies University. Write him at: zhangxin@chinadaily.com.cn, or raise a question for potential use in a future column.
相关阅读:
(作者张欣 中国日报网英语点津 编辑:陈丹妮)