Chinese Romeo and Juliet
An ancient family feud with its origins in the Qing Dynasty is continuing to cause problems for young lovebirds in Xintang, a township in Guangdong province. The Xu family of Xizhou district and the Zhongs from Xiapu district are seperated by a single road, but the two families had a falling out more than a hundred years ago. No one can actually remember what the initial feud was about, but what they do know, is there is no way either side is going to let the matter drop.
Enter Xu Tian from Xizhou, who in 2007 fell head over heels with Zhong Xin a fair maiden from Xiapu. When the village elders discovered the romance they were not happy and forbid the relationship. The older generation can't understand why the young people would reject tradition. Here's a hint: Hormones.
No heels no entry
There has been controversy at Cannes Film Festival with reports some women have been turned away from the red carpet for not wearing high heels. Towering shoes for women is not actually part of any official dress code at the festival, but several women complained that they had been rejected from the premiere of lesbian-romance film Carol because of their choice of footwear.
Asif Kapadia, director of the Amy Winehouse documentary, Amy, said his wife had been refused entry to the premiere of his film for not wearing heels but was eventually allowed in when it was explained who she was.
Here's an idea ladies, forget the heels, try steel-capped boots, and if anyone gives you any trouble, put them to good use.
Showing a little flesh
Chinese women have been making headlines this week for showing a little flesh. In Shanghai a ban on showgirls at auto shows prompted a group of out of work glamorzons to don outfits that could only be described as "Sexy Hobo" to protest their unemployment.
In Thailand, a female tourist from Hong Kong caused outrage by bungee jumping naked and at a real estate expo in Rizhao, Shangdong province eyebrows were raised when the expo organisers had the floor plans of apartments they were attempting to sell painted onto the bodies of naked women. I guess it helps potential homeowners check if the drapes match the carpet.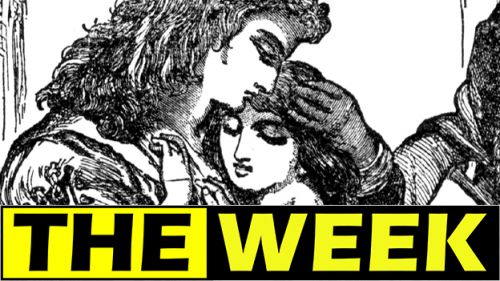 (编辑 王伟)