Task force? 特遣部队
中国日报网 2021-03-05 16:00
分享到微信 Reader question:
Please explain "a former drug task force officer".

My comments:
This is a police officer. He's made to head a task force to combat drug trafficking.
Or rather, he was. He was the head of the drug task force, former being former, meaning previously. He's no longer at the post.
But the troubling phrase in question is "task force". Literally a task force is a military body (force) formed to do a specific and special job (task).
Nowadays, a task force can be seen in any area of life, e.g. a task force is formed to improve sports training in schools. But originally, a task force is a group of people in the army, force as in "armed forces." This explanation, from Merriam-Webster.com:
The word has been in use since the 1920s, and its earliest meaning was a distinctly militaristic one: "a temporary grouping of armed forces units under one commander for the purpose of accomplishing a definite usually operational objective (as taking an island from an enemy)." This use appears to have begun in the United States Marines, before spreading to other branches of the armed forces in the 1930s.
In addition, "force" also implies coercion. We say, do something by force or you can't always force the issue. So you know a task force is probably a group of very capable people asked to do something uniquely difficult or important. They're asked to force the issue if necessary, and they should not fail. For example, a task force to rescue hostages from their kidnappers is entrusted with such an obligation. They may kill the kidnappers if they have to but they must not put the lives of the hostages under risk. And the operation cannot fail.
Better not.
Got it?
All right, here are recent media examples of "task force":

1. First lady Jill Biden's chief of staff will be involved in monitoring the Biden administration's effort to reunite children taken from their parents at the border under former President Donald Trump's roundly condemned family separation policy, her spokesman said Wednesday.
President Joe Biden, who called the Trump family separation policy a "moral failing," has vowed to form a task force to help reunite the more than 600 parents who remain separated from their children and whose whereabouts are unknown, more than two years after the policy was banned.
So far, Biden has signed a flurry of executive orders covering multiple topics, issues and goals, but the task force is not yet formed.
Once it is in operation, his wife, a college English professor, has tasked her top staffer, Julissa Reynoso, with keeping track of progress on family reunifications, a tricky task but also a move that would underscore the new administration's high-profile attention to the families' plight.
"As the first lady remarked on a 'Charla' with young Latinos earlier this week, her chief of staff, (former U.S. ambassador to Uruguay) Julissa Reynoso, will monitor the federal reunification effort given her background as a lawyer," Jill Biden spokesman Michael LaRosa told USA TODAY Wednesday.
- First lady Jill Biden's staff to monitor task force to reunite separated families, USAToday.com, January 27, 2021.

2. Black pastors are attempting to solve the disparity in vaccine distribution and get more shots in arms of the people part of their underserved communities.
The plan is to get more vaccines into trusted venues – places that are in the heart of underserved communities led by people the community trusts. Members of the Statewide Covid-19 Vaccine Community Education and Engagement Task Force is trying to set up vaccine sites at Black churches across the state, HBCUs, and other places that are easy for underserved communities to access."
Pastor Glover at Mount Hermon Ministries says his church is already receiving vaccines from the Florida Department of Health Lee County and the Florida Division Emergency Management for vaccine sites, but he hopes to get vaccines from the federal government soon through the task force.
To do so, Reverend Holmes convened a task force, led by Rev. R.B. Holmes Jr., the pastor of the Bethel Missionary Baptist Church in Tallahassee. Southwest Florida is represented by Dr. William Glover, of Mount Hermon Ministries. Mount Hermon is one of those trusted venues where hundreds have already been vaccinated.
"I think people and communities of color want to be vaccinated just like anyone else," Glover said.
"Churches are venues, trusted venues. Churches have trusted advocates," Glover added.
"We believe that these vaccines are a gift of life," said Holmes, chairperson of the Statewide Covid-19 Vaccine Community Education and Engagement Task Force.
Of the 2.7 million Floridians vaccinated, fewer than 6% are Black.
"Those are deplorable numbers," Holmes said. "This virus is not discriminating. We are dying disproportionately."
- Black church leaders are leading a task force to get more vaccines in Black communities, WinkNews.com, February 22, 2021.

3. Traffic accidents claimed the lives of three pedestrians and injured 78 people in Princeton between 2015 and 2019 – but if the Vision Zero Task Force has its way, pedestrian deaths and serious injuries will be a thing of the past.
The Princeton Council has authorized the creation of the Vision Zero Task Force, which aims to present a set of specific improvements to roadway design standards, traffic signal policies, street lighting policies and enforcement activities by the end of this year.
Princeton is one of New Jersey's most bikable and walkable communities, including children who walk or ride their bicycles to school, according to the resolution that created the task force. The resolution was approved by the Princeton Council at its Feb. 16 meeting.
Children, people of color, people with limited English proficiency and senior citizens – many of whom rely on walking or riding a bicycle to reach their destination – are more susceptible to crash-related injuries, the resolution said.
While some say that traffic crashes and injuries are unavoidable, proponents of Vision Zero take the opposite stance.
"Vision Zero is a philosophy of traffic and roadway management," Princeton Councilman David Cohen said. "Vision Zero believes accidents and clashes are avoidable. With proper design and policies, we can eliminate deaths and serious injuries on our roadways."
Vision Zero, which is a global model that traces its roots to Sweden, is made up of five core principles – starting with the premise that municipalities can prevent traffic deaths and severe injuries.
Its other principles include the belief that while human error is inevitable, the entire system – not just individuals – is responsible for safety. Saving lives is not expensive, according to Vision Zero.
- Vision Zero Task Force formed to reduce traffic crash injuries, fatalities, CentralJersey.com, March 3, 2021.
本文仅代表作者本人观点,与本网立场无关。欢迎大家讨论学术问题,尊重他人,禁止人身攻击和发布一切违反国家现行法律法规的内容。
About the author: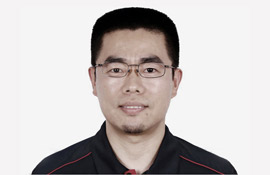 Zhang Xin is Trainer at chinadaily.com.cn. He has been with China Daily since 1988, when he graduated from Beijing Foreign Studies University. Write him at: zhangxin@chinadaily.com.cn, or raise a question for potential use in a future column.
(作者:张欣 编辑:丹妮)
中国日报网英语点津版权说明:凡注明来源为"中国日报网英语点津:XXX(署名)"的原创作品,除与中国日报网签署英语点津内容授权协议的网站外,其他任何网站或单位未经允许不得非法盗链、转载和使用,违者必究。如需使用,请与010-84883561联系;凡本网注明"来源:XXX(非英语点津)"的作品,均转载自其它媒体,目的在于传播更多信息,其他媒体如需转载,请与稿件来源方联系,如产生任何问题与本网无关;本网所发布的歌曲、电影片段,版权归原作者所有,仅供学习与研究,如果侵权,请提供版权证明,以便尽快删除。