Slush fund? 行贿基金
中国日报网 2021-03-23 11:09
分享到微信 Reader question:
Please explain this sentence, slush fund in particular: Donations are often used as slush fund.

My comments:
Donations are money given to an organization, such as the Red Cross, for humanitarian or other social purposes. Often times, however, officials who are in control of the donations use the money for their own benefit, for instance, buying themselves gifts.
In other words, they use the money collected from the public, usually for free, as a slush fund. And that's wrong.
Slush fund?
Slush originally refers to half melted snow, which is slushy and dirty. On board of seafaring ships in the old days, cooks referred to the greasy fat obtained from boiling meat as slush. This half liquid stuff was by and large unwanted unless some sailors were too starved to be picky. So cooks often collected this slush and, when the ship landed on a port, sold the fat to, say, candle makers. And the little money thus gained, for that stuff wasn't meant to be expensive, was called slush fund.
And fittingly as well.
Due at least partially the fact that the greasy, fat slush looks dirty and smells nasty, the phrase "slush fund" itself gradually gains notoriety as well. Today, the phrase "slush fund" stands for money in reserve or put aside for all sorts of shady purposes, "especially those that are or are viewed as being illicit, corrupt, or morally questionable" (TheFreeDictionary.com).
In our example, when donations are often used as slush fund, we automatically assume that there's something wrong, something sinister, something rotten and downright unacceptable.
And we're usually not far off to make those assumptions.
That's because, well, it's just the nature of slush funds.
In other words, a slush fund, like slush itself, stinks – especially when politicians are involved.
All right. No more ado. Here are media examples of "slush fund":

1. As Senate Democrats went to the floor Sunday night to vote — the first time they'd been there in days – they had one thing on their minds: a secret "slush fund" for Corporate America.
That's what Democrats are calling a $500 billion "Exchange Stabilization Fund" included in the massive Senate GOP proposal to rescue the U.S. economy from the coronavirus crisis. The fund, which would come under the control of Treasury Secretary Steven Mnuchin, is designed to aid distressed industries. It includes $58 billion for U.S. airline and air cargo companies, a source of significant controversy during the last three days of closed-door talks between senators of both parties and the White House.
But the language drafted by Senate Republicans also allows Mnuchin to withhold the names of the companies that receive federal money and how much they get for up to six months if he so decides.
That was way too much for Democrats, many of whom lived through the political furor surrounding the 2008 financial-services industry bailout. They remember facing the populist backlash and being pounded by the "Occupy Wall Street" movement. They aren't going to do it again.
"We're gonna give $500 billion in basically a slush fund to help industries controlled by Mnuchin with very little transparency? Is that what we ought to be doing?" asked Sen. Mazie Hirono (D-Hawaii.).
"We're not here to create a slush fund for Donald Trump and his family, or a slush fund for the Treasury Department to be able to hand out to their friends," railed Sen. Elizabeth Warren (D-Mass.), who made corporate accountability a big part of her White House campaign. "We're here to help workers, we're here to help hospitals. And right now, what the Republicans proposed does neither of those."
- Dems seize on 'slush fund' to oppose Republican rescue package, Politico.com, March 23, 2020.

2. As President Donald Trump's chances of reelection dwindled last week, his campaign began blasting out a nonstop stream of emails and text messages that led to a website raising money for an "election defense fund" to contest the outcome.
Like many hallmarks of the Trump presidency, the messages contained all-caps lettering and blatant mistruths about voter fraud during the Nov. 3 election. They also mislead supporters about where the money would go.
Trump has promised to contest President-elect Joe Biden's win in court.
But the fine print indicates much of the money donated to support that effort since Election Day has instead paid down campaign debt, replenished the Republican National Committee and, more recently, helped get Save America, a new political action committee Trump founded, off the ground.
The unusual way the Trump campaign is divvying up the contributions has drawn scrutiny from election watchdogs, who say Trump and his family are poised to financially benefit from the arrangement.
"This is a slush fund. That's the bottom line," said Paul S. Ryan, a longtime campaign finance attorney with the good government group Common Cause. "Trump may just continue to string out this meritless litigation in order to fleece his own supporters of their money and use it in the coming years to pad his own lifestyle while teasing a 2024 candidacy."
- Money donated to Trump effort to overturn election loss in court flows to 'slush fund,' says campaign-finance pro, AP, November 12, 2020.

3. Utah received $1.25 billion in federal Cares Act money to help with pandemic response.
KUTV reported in October 2020 that $440 million was unspent. The Tribune reported the Utah Legislature spent $800,000 on a no-bid contract for a drug we knew didn't work. Uintah County spent $500,000 of pandemic control money on a tubing hill.
Now Gov. Spencer Cox wants volunteers to help the understaffed and underfunded health departments vaccinate people? They want people to work for free while they sit on hundreds of millions of dollars?
We should pay nurses, medical assistants and other licensed vaccinators $25 an hour to temporarily staff vaccination centers. We have many folks suffering financially who could be paid $15 an hour to help input vaccine data. We need that Cares Act money to trickle down to workers who want to get the community vaccinated quickly. Asking for volunteers is insulting in light of the taxpayer money that is sitting in the hands of our legislators.
The Cares Act money was intended to help get this pandemic under control. It's not a slush fund for corrupt legislators. We need that money to pay a temporary workforce that will get our community vaccinated.
John Nelson
Wellsville
- Letter: Utah Cares Act money should filter down, February 23, 2021.
本文仅代表作者本人观点,与本网立场无关。欢迎大家讨论学术问题,尊重他人,禁止人身攻击和发布一切违反国家现行法律法规的内容。
About the author: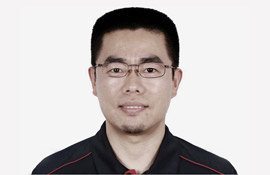 Zhang Xin is Trainer at chinadaily.com.cn. He has been with China Daily since 1988, when he graduated from Beijing Foreign Studies University. Write him at: zhangxin@chinadaily.com.cn, or raise a question for potential use in a future column.
(作者:张欣 编辑:丹妮)
中国日报网英语点津版权说明:凡注明来源为"中国日报网英语点津:XXX(署名)"的原创作品,除与中国日报网签署英语点津内容授权协议的网站外,其他任何网站或单位未经允许不得非法盗链、转载和使用,违者必究。如需使用,请与010-84883561联系;凡本网注明"来源:XXX(非英语点津)"的作品,均转载自其它媒体,目的在于传播更多信息,其他媒体如需转载,请与稿件来源方联系,如产生任何问题与本网无关;本网所发布的歌曲、电影片段,版权归原作者所有,仅供学习与研究,如果侵权,请提供版权证明,以便尽快删除。