Frontal attack? 正面进攻
中国日报网 2021-12-14 10:44
分享到微信 Reader question:
Please explain this sentence, with "frontal attack" in particular: I can't afford a big frontal attack on the president.

My comments:
I cannot criticize the president directly, in other words. I can't do it publicly and in an all-out, all or nothing kind of way. I can't just say it. That may be too costly to me.
In this quote, the speaker is explaining why he can't take the President head-on. After all, he's the President. I'm just a small potato. I'm not powerful enough to fight the President face to face and without being tactful. Or I will hurt myself more than I hurt him.
This sounds like the life of many a Republican in America with regard to their relationship with former President Donald Trump. Even though they find Trump loathsome, they won't criticize him in public because doing so they run the risk of drawing the ire of Trump supporters who are legion (numerous, great in number).
Anyways, let's get back to frontal attack. As name suggests, frontal attack means an attack on the FRONT or face of an opponent or problem. In other words, you're not trying to attack an enemy from the flank or from behind, which may catch the enemy unawares.
By taking the enemy head on, you're fearless, blatant and somewhat reckless but very confident of your own power and strength.
In our example, that's clearly NOT the case. The speaker doesn't feel any confidence in winning any big frontal confrontation against the President. He might feel more comfortable to criticize the President in some subtle way – or write a book after the President is out of office, as some Trump allies have actually done. Or he might give the President faint praises. But he won't attack the President directly. That's too risky a strategy to take.
Understandable?
Maybe.
It depends.
Whatever. Let's move on to media examples of "frontal attack":

1. The restrictive voting laws that Republican-led states are implementing this year are more likely to withstand legal challenges, experts said, after the Supreme Court on Thursday gave states the tacit green light to go as far as they want in imposing measures they say are intended to combat election fraud – even at the cost of protections for minority voters.
The court's ruling came in an Arizona case, in which Democrats had challenged two voting restrictions: one requiring ballots cast at the wrong precinct to be thrown out; and one prohibiting campaign workers, activists and others from collecting and returning ballots, a practice that Republicans have called "ballot harvesting."
In its 6-3 ruling siding with Arizona, experts said, the Supreme Court signaled that it would likely side with other states enacting new voting restrictions in the name of preventing voter fraud.
Republican-controlled statehouses have seized on former President Donald Trump's lie that widespread voter fraud cost him the 2020 election, rushing to implement new restrictions on practices that Democrats and voting rights advocates say broaden access to the ballot box, including mail-in voting and early voting.
"Although lower courts will have to sort through exactly how much harder today's ruling will make it to challenge voting restrictions, the one undeniable point is that more of the post-2020 state restrictions will survive under today's ruling than would have before today," said Steve Vladeck, CNN Supreme Court analyst and professor at the University of Texas Law.
Already, 17 states have enacted 28 laws since the 2020 election that restrict ballot access, according to a new tally as of June 21 by the Brennan Center for Justice at the New York University School of Law.
...
The ruling was met with harsh criticism from progressives – on the Supreme Court, in Congress, on the campaign trail and in left-leaning organizations – who said it opens the door for more state laws that make it harder for people of color to cast ballots.
"Weaken the Voting Rights Act, and predictable consequences follow: yet a further generation of voter suppression laws," liberal Justice Elena Kagan wrote in her dissent.
NAACP President Derrick Johnson called Thursday's court ruling "a frontal attack on democracy" and said the NAACP "will fight with everything we've got to restore the Voting Rights Act to its full strength and ensure that voters of color are protected in exercising their right to fully participate in our democracy."
- Supreme Court gives Republican-led states green light to impose restrictive new voting laws, CNN.com, July 1, 2021.

2. Canada's labour movement fought for years for the right of workers to refuse unsafe working conditions. The result is a series of provincial and federal labour laws making it clear that workers have a right to a safe working environment and if a site is dangerous, they can stop work.
The traditional assumption is that it's the employer's fault, that a construction worker has been sent into a trench that's at the risk of collapse or that the dust levels in a mine or grain elevator are so high that the place is about to explode.
But what if the workplace danger comes not from the evil employer but from your fellow worker, who for whatever reason, decides that he or she doesn't feel like being vaccinated in the midst of a deadly pandemic?
Imagine being a vaccinated nurse working alongside a colleague who has no intention of being jabbed or being a transit mechanic working cheek by jowl in a garage alongside an anti-vaxxer who thinks this COVID-19 business is so much malarkey?
If you're looking for leadership from your union to protect you in that sort of dangerous workplace, there's a good chance you'll be out of luck.
As vaccine mandates are spreading across the country from the federal government to hospitals and private-sector companies, too many of Canada's labour unions have decided to shirk their collective responsibilities to their workforce and to society at large in favour of defending the tiny minority who endanger us all.
The latest in this unfortunate list of irresponsible unions is the National Police Federation, which represents RCMP officers across the country. The union says it "supports a member's right to choose to be vaccinated or not" and vows to assist and represent RCMP members who fall foul of Ottawa's upcoming vaccine mandate.
In British Columbia, where the province says health workers in acute settings will be required to be vaccinated by Oct. 26 to remain at work, the decision has led to a rift in the B.C. Nurses' Union. The union president, Christine Sorensen, stepped down after a union vice president publicly opposed vaccine mandates, saying it could exacerbate the shortage of nurses.
In a statement, the union said vaccine mandates were creating "additional stress" because of the fear of losing unvaccinated workers who would be barred from work. What's left unsaid is the danger unvaccinated staff in hospital settings pose to patients, many of them immunocompromised. How will staffing levels be maintained when there's an outbreak of COVID that spreads throughout a hospital ward, hitting patients and medical staff alike?
Perhaps the most disturbing example of rogue union leadership has occurred at the Toronto Transit Commission (TTC). Local 113 of the Amalgamated Transit Union, representing 12,000 TTC workers, mounted a frontal attack on the TTC's vaccine mandate and its effort to get employees to disclose their vaccine status to management, claiming the union was fighting for the "personal choice" of its members.
- Unions against vaccine mandates fail members and society, Ipolitics.ca, Septermber 30, 2021.

3. Independent UN human rights experts on Monday strongly condemned the decision by the Israeli Minister of Defence to designate six Palestinian human rights and civil society groups, as terrorist organisations.
In a joint statement, the experts called the decision "a frontal attack on the Palestinian human rights movement, and on human rights everywhere."
"Silencing their voices is not what a democracy adhering to well-accepted human rights and humanitarian standards would do", they add.
Calling upon the international community to act, they argue that anti-terrorism legislation must never be used to unjustifiably undermine civil liberties.
According to them, the UN Security Council, the General Assembly and the Human Rights Council have all "been clear" about this issue.
"The misuse of counter-terrorism measures in this way by the government of Israel undermines the security of all," the group of 17 experts said.
…
The redesignation as terrorist organisations, in effect, bans the work of these human rights defenders, and allows the Israeli military to arrest their staff, shutter their offices, confiscate assets and prohibit their activities.
- UN experts condemn Israel's designation of Palestine rights defenders as terrorist organisations, News.un.org, October 25, 2021.
本文仅代表作者本人观点,与本网立场无关。欢迎大家讨论学术问题,尊重他人,禁止人身攻击和发布一切违反国家现行法律法规的内容。
About the author: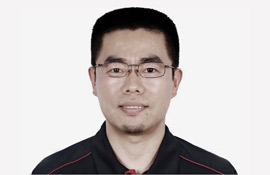 Zhang Xin is Trainer at chinadaily.com.cn. He has been with China Daily since 1988, when he graduated from Beijing Foreign Studies University. Write him at: zhangxin@chinadaily.com.cn, or raise a question for potential use in a future column.
(作者:张欣 编辑:丹妮)
中国日报网英语点津版权说明:凡注明来源为"中国日报网英语点津:XXX(署名)"的原创作品,除与中国日报网签署英语点津内容授权协议的网站外,其他任何网站或单位未经允许不得非法盗链、转载和使用,违者必究。如需使用,请与010-84883561联系;凡本网注明"来源:XXX(非英语点津)"的作品,均转载自其它媒体,目的在于传播更多信息,其他媒体如需转载,请与稿件来源方联系,如产生任何问题与本网无关;本网所发布的歌曲、电影片段,版权归原作者所有,仅供学习与研究,如果侵权,请提供版权证明,以便尽快删除。