Lie low? 低调
中国日报网 2021-12-21 10:35
分享到微信 Reader question:
Please explain this sentence: The advice is, know when to take a risk and when to lie low.

My comments:
The advice is, in other words, know when to do what – what's best for you. When it's time to assert yourself and walk tall, do that. When it's time to shun the limelight and hide yourself, do so.
In other words, there are times when it's best for you to shine and put on a show. And there are times when you should keep a low profile.
Yes, just know when to take a risk and when to lie low.
Lie low?
Lying low literally refers to the posture of an attacking animal before it launches an assault. Take the big cat for instance, be it a tiger, lion or leopard. Big cats literally lie low in the tall grass before pouncing on their prey. They crouch by bending the knees while keeping the upper body forward and down.
This is their way to avoid detection.
Metaphorically speaking, lying low means keeping out of sight, avoiding detection or attention.
Life in society is not unlike that in the animal world, in that there are risks and rewards in both worlds, times of peace and of war, of safety and of danger.
Hence and therefore, it is good to know the difference.
As we're being advised here, better know when to take a risk, and when to lie low.
Know when to put on a show and when to hide and bide your time, in other words.
All right, here are media examples of "lying low":

1. For many, hunting and fishing seem like polar opposites from the business workday. But are they really? Of course, you hope to harvest a reward at the end of the day in both situations, and in fact, my outdoor hobbies inform my business acumen in many practical and philosophical ways.
These activities teach, and sometimes force, me to slow down, focus, plan, strategize, learn from my failures, be persistent, be efficient, and make the best of any situation.
There's a lot to extract from such simple hobbies, and after hunting and fishing for years, I've picked up five key lessons:
(1) Pay Attention to Your Surroundings
Whether you're in the forest, an open field, or the middle of a river, you have to bring the right tools. You also have to know the landscape, the competition, and the risks. The chances of a hunter walking into a field, settling at a random location, and bagging a meat animal to feed their family are slim to none. It takes careful planning and strategizing.
The same can be said in business. Don't plan on striking gold on a gut feeling. Building a company takes time, resources, and money, so you need to validate your idea and compose a business plan beforehand. Situate your company where you have the best vantage point. Once you're in a choice location, don't lose sight of your surroundings, you can't seize an opportunity if you don't see it coming.
(2) Stay Disciplined and Tenacious
If you're an archery hunter, you know how difficult it is to get one of those giants into your limited range. It takes discipline and tenacity to harvest one.
Similarly, you know you can't build your company overnight. Do your research, and ensure there's a need for your product or service. Once you know this, be persistent. When one prospective client turns you down, understand why, and grow from it. Successful entrepreneurs don't let setbacks break them.
(3) Keep Your Eyes on the Prize
Remember your goals. Know when to lie low, when to take action, and when to get out. Staying calm in the midst of crisis can be the determining factor between success and failure.
Entrepreneurs, especially in the early days of a startup, cover a lot of ground, including marketing, sales, and customer service. But unless you slow down enough to keep an eye on the big picture, you risk making an error that could cost you the game. You have employees who will do the jobs you've assigned them, just like the team and tools you take hunting with you, so make sure you're concentrating on the big picture.
- What hunting and fishing have taught me about business, by Marcus Wild, IdeaLog.co.nz, September 28, 2017.

2. Many Americans will likely want to celebrate this Sunday's Super Bowl as they have in previous years, with large, snack-filled watch parties. But Dr. Anthony Fauci, the president's chief medical adviser and the nation's top infectious disease official, is urging people to break from tradition to prevent a potential spike in COVID-19.
In appearances on NBC's Today and ABC's Good Morning America on Wednesday morning - and again at a White House COVID-19 Response Team briefing - Fauci implored people to limit their gatherings to household members only.
"You don't want parties with people that you haven't had much contact with, you just don't know if they're infected," he told Good Morning America. "So as difficult as that is, at least this time around, just lay low and cool it."
While acknowledging that the Super Bowl is not officially a national holiday, Fauci on Today compared it to other major events that have prompted upticks in the country's COVID-19 case count, like Thanksgiving and New Year's Eve.
"Every time we do have something like this, there always is a spike," he said, adding that "now is not the time" for mixed-household gatherings.
Fauci's advice echoes that of the U.S. Centers for Disease Control and Prevention, which released updated guidance last week on attending gatherings, including Super Bowl parties, saying the safest way to watch the event is at home with immediate family.
Both Fauci and the CDC offered tips for any in-person spectators planning to watch the game from the stands of Raymond James Stadium in Tampa, Fla.: namely, wear masks at all times and practice physical distancing.
- 'Lay Low And Cool It': Fauci Warns Against Super Bowl Parties Becoming Superspreaders, NPR.org, February 3, 2021.

3. Meghan Markle has been accused of going out for meals around London despite telling Oprah Winfrey that she was made to "lie low" in her own home.
According to an unauthorized royal biography by Andrew Morton, the Duchess of Sussex, 40 was photographed in restaurants in Notting Hill. Meghan was joined by her husband Prince Harry for the tell-all interview, where the couple made a series of claims about their time as members of the Royal Family.
During the two-hour TV special, the Duchess of Sussex described how she had been told not to see friends because she was "oversaturated" in the media and should lie low.
However, according to claims made in six new chapters of Andrew Morton's book Meghan: A Hollywood Princess, the ex-royal had been seen going for meals in London's Notting Hill among other outings.
In an updated version of the book, which will be released later this month after first being published in 2018, Mr Morton claims that the US actress was also spotted going for beauty treatments, while paparazzi images of the sightings were turned down by British newspapers.
Within the new chapters of Meghan: A Hollywood Princess, Mr Morton wrote: "She also claimed that over one four-month period, she had only twice left the house, again indicating that she was a lonely prisoner hidden away by the men in grey.
"Yet she was seen out on numerous occasions: dinner and lunch appointments in Notting Hill, beauty treatments in Kensington and various shopping trips.
"Though she was snapped by the paparazzi, British newspapers declined to buy photographs of these excursions," claims Morton.
- Meghan Markle went out for meals during time she was told to 'lie low', author claims, DianaLegacy.com, October 8, 2021.
本文仅代表作者本人观点,与本网立场无关。欢迎大家讨论学术问题,尊重他人,禁止人身攻击和发布一切违反国家现行法律法规的内容。
About the author: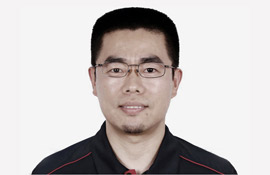 Zhang Xin is Trainer at chinadaily.com.cn. He has been with China Daily since 1988, when he graduated from Beijing Foreign Studies University. Write him at: zhangxin@chinadaily.com.cn, or raise a question for potential use in a future column.
(作者:张欣 编辑:丹妮)
中国日报网英语点津版权说明:凡注明来源为"中国日报网英语点津:XXX(署名)"的原创作品,除与中国日报网签署英语点津内容授权协议的网站外,其他任何网站或单位未经允许不得非法盗链、转载和使用,违者必究。如需使用,请与010-84883561联系;凡本网注明"来源:XXX(非英语点津)"的作品,均转载自其它媒体,目的在于传播更多信息,其他媒体如需转载,请与稿件来源方联系,如产生任何问题与本网无关;本网所发布的歌曲、电影片段,版权归原作者所有,仅供学习与研究,如果侵权,请提供版权证明,以便尽快删除。