War of words? 口水战
中国日报网 2022-03-18 13:21
分享到微信 Reader question:
Please explain this sentence, particularly "war of words": Their war of words has rumbled on for years.
My comments:
They've been quarrelling for many years, seriously and vociferously.
It has rumbled on, like, thunderously, for years.
War of words?
Literally, it's a war of not knives, guns and weaponry but purely of words, hurtful words, i.e. all sorts of accusations, insults and what have you.
War, of course, refers to a prolonged campaign on the battlefield. In a war, everything bad happens. Hence, if one's quarrel is likened to a war, then it's bad.
In other words, the warring or quarrelling parties are probably out of control. They lose their senses. They are angry. They'll say anything in order to hurt.
And they'll not stop.
Hence and therefore, we have the idiom "war of words", a prolonged dispute in which hurtful and damaging words are lobbed like hand grenades.
"War of words", which lasts a long time, can happen between two or more people or groups of people.
And, without further ado, here are media examples:

1. This is "American Idol"! And, come Wednesday, fans will finally get to see what really went down between new judges Nicki Minaj and Mariah Carey as "AI" taped auditions late last year. With reports of on-set cat fighting and verbal hair-pulling at the judges' table, "Idol" viewers are surely wondering what will make the final cut when the 12th season kicks off.
In case you missed all the drama – we're not sure how you could have – MTV News is taking a look back at all of it before Wednesday night's premiere.
February 2010: Long before they were competing for screen time on Fox, Carey and Minaj collaborated on Mariah's "Up Out My Face." Carey recruited the then up-and-coming MC to drop a verse on the track and the now frenemies both appeared to play nice in the Nick Cannon-directed clip.
July 2012: Mariah Carey is confirmed as one of the show's judges replacing Jennifer Lopez and joining longtime pal Randy Jackson.
September 2012: After making the rumored shortlist alongside Miley Cyrus and Katy Perry, it is announced that Minaj, along with Keith Urban, would both replace the kooky Steven Tyler and Jennifer Lopez for the show's newest season and lineup.
And just as Nicki was confirmed, there were already rumors that Carey and Minaj weren't playing nice. However, Carey shot the beef talk down at the judges' first official press conference in New York City. "How are we gonna feud in two days? A feud takes a little longer to spread out [than that]," she said.
October 2012: "A little longer" turned out to be only two weeks later, when the women were videotaped arguing during an audition round in Charlotte, North Carolina on October 2. The headline-making spat escalated to a curse-filled war of words where Minaj told the room, "I told them, I'm not f---ing putting up with her f---ing highness over there."
One day later (October 3), Ryan Seacrest noted that the war of words went "too far" but that same day the two performers played nice when they judged talent in North Carolina without any further incidents and continued along to Louisiana that same week, also keeping their cool in front of "Idol" cameras.
But, on October 4, Carey called Barbara Walters and addressed the incident. Walters recalled her conversation with the chart-topper, sharing on "The View," "Mariah says she can't take a chance and she has hired extra security. Nicki has not apologized, but they have since been at meetings with producers and judges."
Hours later, Minaj took to Twitter to comment on allegations that she had threatened Carey with a gun. "Hey yAll. Lets just say nicki said smthn about a gun. ppl will believe it cuz she's a black rapper. Lmao. I'll then hit up Barbara n milk it," she wrote.
- NICKI MINAJ, MARIAH CAREY: A TIMELINE TO THEIR 'AMERICAN IDOL' BEEF, MTV.com, January 14, 2013.

2. The war of words between Republican presidential candidate Donald Trump and Mitt Romney continued Thursday, a day after Romney said he thinks there's a "bombshell" in Trump's tax returns.
Trump took to Twitter, calling Romney one of the "dumbest and worst candidates" in Republican history.
"Mitt Romney, who was one of the dumbest and worst candidates in the history of Republican politics, is now pushing me on tax returns," Trump tweeted. "Dope!"
He also posted a photo of himself sitting next to a large stack of papers that he said showed him signing a recent tax return.
"Just for your info, tax returns have 0 to do w/someone's net worth. I have already filed my financial statements w/FEC. They are great!" he said in another tweet.
Romney responded to Trump's Twitter rant with his own post, saying, "Methinks the Donald doth protest too much. Show voters your back taxes" with the hashtag #WhatIsHeHiding.
The 2012 Republican presidential nominee said on Fox News Wednesday that the contents of Trump's tax returns are the reason the billionaire developer has not released them.
"Frankly, I think we have good reason to believe that there's a bombshell in Donald Trump's taxes," he said. "Every time he's asked about his taxes, he dodges and delays and says, 'well, we're working on it.'"
Trump said he'll release his returns when he's ready.
"My returns are extremely complex and I'll make a determination at the right time," Trump told CNN. "I'm in no rush to do it. Nobody has been bringing it up except for Mitt Romney."
But Romney isn't the only one pushing for the release. Ted Cruz chimed in at a presidential candidates forum hosted by The Kelly File on Fox News.
"I do think Mitt has a good point that the voters are entitled to know before they vote, because you better believe the Democrats, if there's anything in there, the Democrats will go to town on this," he said.
- War Of Words Continues Between Trump, Romney Over Tax Returns, CBSNews.com, February 25, 2016.

3. Kim Kardashian and Kanye West have been embroiled in a war of words for months since they filed for divorce.
In a recent turn of events, the rapper has slammed the SKIMS founder for letting their daughter North on Tik Tok, after he forbid his oldest child from the social media platform.
In a clip, which was shared on The Keeping Up with the Kardashians stars Instagram, North can be seen with black eyeshadow and lipstick, singing Machine Gun elly and Willow's new track Emo Girl.
Kim, as well as North's cousin Penelope – who is Kourtney Kardashian and Scott Disick's child – also feature in the clip, which has since been deleted from Kim's Instagram.
Stronger rapper, saw the video and was in uproar, so much so, he commented: "I told y'all before about this Tik Tok stuff Now my 8 year old on here singing she fell in love with an emo girl.
"Leftist don't want fathers to have no say in our childrens lives I don't want my kids at godless Sierra Canyon school I got a voice and I'm not having this."
In the post Kanye, 44, then took aim at Perez Hilton, as well as nemesis D.L. Hughley, for mocking Kanye's mental health.
Kanye's rant continued: "And Perez Hilton you still ain't answer my question And never put my name next to the word abuse
"Don't play with my name like that I'm a real person who wants the best for my children"
"So don't speak on me or my children I can afford to hurt you."
- Kanye West hits out at Kim Kardashian after North's TikTok video, MarieClaire.co.uk, March 14, 2022.
本文仅代表作者本人观点,与本网立场无关。欢迎大家讨论学术问题,尊重他人,禁止人身攻击和发布一切违反国家现行法律法规的内容。
About the author: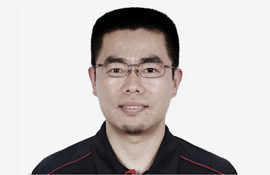 Zhang Xin is Trainer at chinadaily.com.cn. He has been with China Daily since 1988, when he graduated from Beijing Foreign Studies University. Write him at: zhangxin@chinadaily.com.cn, or raise a question for potential use in a future column.
(作者:张欣 编辑:丹妮)
中国日报网英语点津版权说明:凡注明来源为"中国日报网英语点津:XXX(署名)"的原创作品,除与中国日报网签署英语点津内容授权协议的网站外,其他任何网站或单位未经允许不得非法盗链、转载和使用,违者必究。如需使用,请与010-84883561联系;凡本网注明"来源:XXX(非英语点津)"的作品,均转载自其它媒体,目的在于传播更多信息,其他媒体如需转载,请与稿件来源方联系,如产生任何问题与本网无关;本网所发布的歌曲、电影片段,版权归原作者所有,仅供学习与研究,如果侵权,请提供版权证明,以便尽快删除。