自从丹尼尔·戈尔曼写了《情商》这本书,这个主题似乎自动进入了全世界的成功学领域。但究竟什么是情商?为什么它如此重要?
其实原因显而易见。许多人发现他们在传统的领域获得了成功,但仍不满足。创造生命的价值需要有强大的人际关系,而强大的人际关系需要情商的支撑。
那么,究竟怎样才能造就较高的情商?我将在下面列出与之有关的十二个方面并作简短的描述。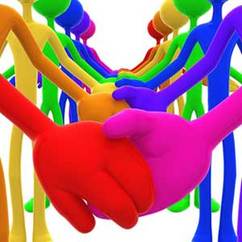 Ever since Daniel Goleman wrote Emotional Intelligence, the subject seems to have made its way into success literature all over the world. But what exactly is emotional intelligence and why is it so important?
Well, the "why" is quite clear. Many people find themselves successful in all the traditional ways (i.e. with money and all its flashy friends) but still not satisfied. Creating meaning in life requires strong relationships and doing so requires emotional intelligence.
So, how does one go about creating a greater sense of emotional intelligence? In this post, I will outline the twelve aspects involved and offer brief descriptions of each:
Awareness. Recognising individual emotions as they occur, understanding why they occur, and understanding the effects (both good and bad) they have on you.
Control. Resisting impulses and urges (delaying gratification), remaining calm even as chaos ensues, and always thinking clearly when those around you can't.
Assessment. Knowing strengths and weaknesses, learning from mistakes, and constantly striving to build on what you have in an attempt to make yourself better.
Vision. Creating a sense of direction in your life, having the foresight to anticipate problems/needs before they arise, and paying attention to the details.
Creativity. Thinking outside the box, developing a tolerance for ambiguity, and maintaining an openness to change.
Innovation. Seeking out unconventional solutions to problems, keeping an open mind to novelty in the world, and applying creativity in practical ways.
Ambition. Setting tough but attainable goals, constantly raising the bar in pursuit of excellence, and feeding the need for achievement whenever you can.
Initiative. Taking the first step when opportunity arises, never sitting back because it's not in your "job description", and bending the rules (occasionally) when it comes to making progress.
Conscientiousness. Accepting responsibility for personal performance, adopting a focused approach in your work, and understanding that nobody else is to blame for your shortcomings.
Adaptability. Admitting when you've failed, remaining flexible in the face of obstacles, and never being too stubborn to change.
Independence. Living with an unshakable sense of who you are, making your own decisions in the face of peer pressure, and acting despite tremendous risk and doubt.
Optimism. Understanding we all make mistakes, choosing to persist no matter how many times you've failed, and always remaining hopeful that success is just around the corner.
Those of you who are familiar with Zen Habits know that a great way to create a habit is to do so in a month-long trial. Start at the top of the list and work your way down over the next year. Or simply choose whichever you feel will benefit you most right now and take it from there.
For example, to create a greater sense of awareness you could start meditating, even if it's for only five minutes a day. For assessment, you could take some time off to be alone with your thoughts, by treating yourself to a solo lunch or spending the afternoon at a local park. Or just drive to work with the radio off.
Slowly but surely, you'll begin to see the changes. As long as you take the time to really imprint these new behaviours they're bound to stick and you're bound to feel the difference.
相关阅读
(来源:译言网  编辑:Julie)