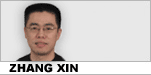 Reader question:
Please explain "go-to" in this sentence (Anyone using a Smartphone as their go-to street camera?):
My comments:
Here, they are asking whether anyone prefers using their Smartphone in the street to a digital camera.
Actually, I see this happening. As the built-in camera in the Smartphone improves in pixels and quality in general, people indeed begin to use their mobile phone more often than a traditional camera. For one thing, you can't always carry a digital camera with you – not the heavy-duty ones at any rate. For another, with the Smartphone, you can pass pictures taken when you're on the go swiftly around via Wi-Fi or the Internet.
Oh, "go-to"?
One's go-to thing is one's favorite, be it a street camera or anything else. One's go-to restaurant, for example, is their best-loved restaurant, the place they "go to" the most often.
Professional players talk about what they call their "go-to move" or "go-to moves", and that's their favorite move or moves, or the move or moves they are best at. Or, indeed, a player may be a team's "go to player", meaning he's the star player, someone the teams "goes to" (relies on) down the stretch of a close game for making vital plays. A "go-to" scorer, in similar vein, is the player they "go to" for a vital score.
Or people have their "go-to hotel" on holiday, and that's the hotel they go to when they travel, because there, they can be assured of good room service or something.
Simply put, your "go-to" thing is the thing you GO TO (whenever everything else fails to satisfy). It may be something that you use, trust and like the most – in preference to all others.
And it can be anything.
Alright, here are a few media examples to bring the point firmly home?
1. go-to place:
Brooklyn's gleaming new waterfront park is dark – and the neighbors are mad.
Brooklyn Bridge Park has been closing at dusk – 430-p.m.-ish these days – ever since Superstorm Sandy knocked out the electricity.
Park officials said repairs will be a long time coming.
The popular shorefront recreation spot might not return to its normal 1 a.m. closing time until spring when the lighting system is fixed, a park official said.
That's riled up residents of DUMBO, Brooklyn Heights, Cobble Hill and Carroll Gardens who consider the 85-acre oasis their go-to place for walking and jogging after work.
- Sandy blew out the lights at Brooklyn Bridge Park, NYDailyNews.com, December 6, 2012.
2. it's the go-to network for outraged conservatives – but now Fox News has benched two high-profile pundits, and shown signs of retreat. Is the US's biggest cable news network going moderate?
For America's liberals, it is the tantalising cherry on top of the Obama election victory cake. The decision by Fox News to cut back the use of high-profile rightwing political pundits Karl Rove and Dick Morris raises a prospect few ever thought possible: that the hugely successful conservative cable news channel is in retreat.
In the wake of President Barack Obama's election win last month – which flew dramatically in the face of Rove and Morris's confident on-air predictions – the News Corp-owned station is being forced to adjust to a new reality.
Its broadcasting landscape is now one in which four more years of Obama's presidency stretch out in front of it. That second term was also won in an election many saw as a rejection of a Tea Party-infused Republicanism that saw extreme figures like pizza magnate Herman Cain, social conservatives Rick Santorum and Michele Bachmann and even business mogul Donald Trump briefly leading the Republican field.
As a result, some experts see Fox News as having emerged from the defeat of eventual candidate Mitt Romney in the same shape as the Republican party itself – with a somewhat tarnished image. "It was a damaging election for Fox, not so much down to the result, but in the way that it was handled in the weeks leading up to it and in Rove's famous on-air meltdown," said professor Jack Lule, a media expert at Lehigh University.
The incident Lule is referring to happened on election night itself when Fox regular Rove questioned the channel's own polling unit in deciding to call the crucial state of Ohio for Obama. In a remarkable piece of live television – ordered by Fox News' co-founder Roger Ailes himself – anchor Megyn Kelly and a camera crew then took Rove's opinion to the Fox decision desk who stood by their call and debunked Rove's doubts.
For some, including many critics of the channel, the incident became the key moment when Fox News' often barely-disguised championing of the conservative cause ran into the simple reality of the facts on the ground. It also went viral. "My sister called me up to say: 'Turn to Fox News. It's crazy'," said Webster University broadcast journalism expert Professor Eileen Solomon.
Since then – as the Republican party itself divides between senior voices calling for more inclusive policies and a still outraged conservative base – Fox News has shown several other signs of moderating its stance. Not only has it "benched" Rove and Morris – with senior management permission needed if any producer wants to put them on air – but some of its top personalities are shifting policies.
Just two days after the election, which Obama won with a huge majority among Hispanic voters, Fox host Sean Hannity told listeners to his radio show that his views on illegal immigrants had "evolved" and he now supported a path to citizenship. Regular Fox News pundit Ann Coulter has also changed gear. Just this week she revealed on Fox that she now supported tax rises on the wealthy as a political tactic.
The shifts might reflect Fox News' and Ailes' establishment position within the broader Republican party, where both are hugely influential. Indeed, a plethora of Republican bigwigs – from Mike Huckabee to Sarah Palin to Newt Gingrich – have been paid Fox pundits.
Fox's unease thus reflects a wider Republican nervousness among top donors and the party elite about demographic growth among minorities that could play into the hands of Democrats for many election cycles to come.
- Fox News adjusts to new reality as it faces four more years of Obama, Guardian.co.uk, December 7, 2012.
3. go-to library:
The media world has been abuzz about Wired and New Yorker contributing writer Jonah Lehrer's new book Imagine: How Creativity Works.
No wonder, as it's a mind-rejiggering read that sheds light on the many factors that go into nurturing creativity, the importance of which, of course, has been obvious to the ad industry, but whose value increasingly has been recognized in the larger world of business and marketing.
The book is rife with examples illustrating the alchemy of science, chance, intention, risk-taking and persistence that contributes to innovation. Some of his most telling stories include how Bob Dylan, drained of creative juices, was on the verge of ending his musical career before he had the breakthrough moment that led to "Like a Rolling Stone," and how Dan Wieden came up with Nike's famous "Just Do It" tagline – after thinking about a murderer named Gary Gilmore. He also talks about how the interior of Pixar's headquarters has been set up to fertilize the best ideas and – when it wasn't, it almost led to the company's biggest flop. And of course, there are the famous creation stories behind P&G's Swiffer and 3M's Post-It Note. He also goes into the biology behind some of the more familiar creative conundrums – why it figures that artistic genius is often linked to madness, why sometimes, the most talented individuals may be the more depressed ones and why children happen to be "effortlessly creative."
It also so happens that Ad Age and Creativity's publisher, Allison Arden, has just released her own book on creativity.
The Book of Doing takes a different approach from Lehrer's. While Imagine gives insightful analysis about the many factors that go into nurturing creativity, The Book of Doing encourages you to jump in head first, get your hands dirty and just make stuff. (See Wieden's famous tag above). It features a set of laws and nearly 100 fun exercises to help you shed your inhibitions to create and give your brain's right hemisphere a boost. In a way, it's like a coloring book for adults – one that inspires you to embrace the act of creating as eagerly as you did when you were a child.
Both books present a ripe opportunity for us to compile a collection of the industry's favorite reads on creativity – whether or not they're specifically related to the job of advertising or marketing. Here's a list of a few. Share your thoughts in the comments section below, email or give us a shout on Twitter (@creativitymag), and we'll keep a running, go-to library of inspiration here.
- What's the Best Book on Creativity You've Ever Read? Creativity-Online.com, April 10, 2012.
本文仅代表作者本人观点,与本网立场无关。欢迎大家讨论学术问题,尊重他人,禁止人身攻击和发布一切违反国家现行法律法规的内容。
About the author:
Zhang Xin is Trainer at chinadaily.com.cn. He has been with China Daily since 1988, when he graduated from Beijing Foreign Studies University. Write him at: zhangxin@chinadaily.com.cn, or raise a question for potential use in a future column.
相关阅读:
(作者张欣 中国日报网英语点津 编辑:Julie)