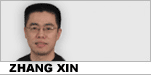 Reader question:
Please explain this sentence: "We've tried to reason with him but he's got such a big head that he won't listen." Big head?
My comments:
Presumably in that big head, there's nothing but himself to think of.
When you're full of yourself, you're very proud, self-important, arrogant and tend to be not at all considerate of other people's interests and concerns.
Which can be annoying sometimes. Often times, I shall say.
To say that "he" has a "big head", however, is speaking metaphorically. In other words, the speaker is not accusing him of having a king-sized head physically – which is not a crime for sure.
Of course not. To say he has "such a big head" is to take an aim at and attack on his large sized ego. I've heard of people say that so and so has such a big head that he cannot pass through the door, or that a certain pro football (American style) player has such a big head that they don't have a helmet large enough to fit him in. On both these occasions, people are speaking metaphysically, too, and both times they're being critical of the big-headed person in question.
Yes, the big-headed person tends to think himself as better, smarter and more important than he really is, and, this is the annoying part, he thinks he's more important than others – which often makes him difficult for him to get along.
Having spoken of pro football, I think Kobe Bryant in basketball is truly such a big-headed person. In fact, he's probably the most big-headed player in the history of the game.
Yes, Kobe, the superstar of the Los Angeles Lakers. You know what's wrong with him, don't you?
Yes, that's right. That guy shoots too much. And he does it without remorse (which, again, says a lot about the man. He took the same attitude, I suspect, when he was accused of raping a woman in Colorado in 2003). Kobe kind of thinks teammates are his servants rather than his equals. He seems to believe that the team fares well when he's well fed, i.e. when he gets to shoot as many tough jumpers as he pleases.
Well, not so to someone who views basketball as a team sport – which is why the game features five players on each side instead of one each.
At any rate, Kobe shoots too much. He shoots so much that it becomes painful to watch, sometimes to the point of annoying to watch. And statistics back me up. Currently (after 29 games into an 82-game season), the Kobester averages 21.7 shots per game, twice as often as the player who shoots the second most on the team – that's Dwight Howard at 10.8 shots per game. This kind of disparity is unheard of on other teams in the NBA. Even on the Knicks team, with an equally trigger happy scorers in Carmelo Anthony and J.R. Smith, things look much saner on paper. While Melo leads the Knicks with 20.7 shot attempts a game, Raymond Felton (How can I forget to mention him earlier?) trails with a healthy – I'm being sarcastic here. Can't help it – 16.4 shots a game and Smith comes in third place at 14.2 attempts per.
Basketball being a team sport, one man shooting too much destroys team chemistry and, Kobe being 35, you think he should have known better by now. Nope. Not the case with him, though, where scoring the ball is concerned. Clearly he's concerned with his legacy more than the needs of his team. Kobe has just crossed 30,000 career points mark and appears determined to move further up the scoring ladder at all cost.
And at what cost in deed. As of today, the mighty Lakers have a 14-15 win loss record and stands 11th place in a 15-team conference.
And his selfishness makes teammates unhappy, particularly Dwight. Dwight, 27, is in his prime and, when he gets the touches, can do a lot of damage.
A case in point:
In the season's second game, a 116-106 win over Portland, Dwight was cheerful enough to get 33 points, 14 rebounds and five assists. A notorious free-throw shooter, Dwight made 15-19 free throws that night.
To be sure, he had to have a lot of touches of the ball to do that.
Which is the point for Kobe to heed – other teammates need to have the ball also, especially the two tall All-Star centers, Dwight and two-time world champion Pau Gasol.
But apparently Kobe doesn't seem to always feel the need to accommodate the two centers because that ball hog is so self-centered.
Pardon the pun but that's the point with Kobe. He's so big-headed and stubborn that teammates cannot argue with him.
Shoot, for better or worse, Kobe's gonna shoot. So far this season, the Lakers are 0-4 when Kobe scores 40 points or more in a game. Teammates beware.
But what's the point talking. And who are do we think we are to talk about him anyway? I truly believe that, as the speaker said on the top of this page, Kobe has got "such a big head that he won't listen."
本文仅代表作者本人观点,与本网立场无关。欢迎大家讨论学术问题,尊重他人,禁止人身攻击和发布一切违反国家现行法律法规的内容。
About the author:
Zhang Xin is Trainer at chinadaily.com.cn. He has been with China Daily since 1988, when he graduated from Beijing Foreign Studies University. Write him at: zhangxin@chinadaily.com.cn, or raise a question for potential use in a future column.
相关阅读: