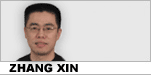 Reader question:
Please explain "no President has done worse by the middle class" in this passage:
For four and a half years, Mr. Obama has focused his policies on reducing inequality rather than increasing growth. The predictable result has been more inequality and less growth. As even Mr. Obama conceded in his speech, the rich have done well in the last few years thanks to a rising stock market, but the middle class and poor have not. The President called his speech "A Better Bargain for the Middle Class," but no President has done worse by the middle class in modern times.
My comments:
To paraphrase, the author feels that Barack Obama hasn't done the right thing by the middle class. You can say the same about many US Presidents in that regard I guess but Obama is the worst example (because "nobody has done worse").
Or, in the (passive) voice of the people themselves, the author might've said the middle class all felt "hard done by".
Presumably under Obama the collective lot of the middle class deteriorated. The likelier case is that the income of the middle class grows a little while that of other income groups, especially the super rich, grows much more. In other words, the middle class's share of the national pie shrinks.
The middle class didn't, as it were, get the "better bargain" as Obama, who is a Democrat to boot, promised them to.
Anyways, if you understand the expression "do the right thing by somebody" – and that means to treat them fairly and kindly – you'll have no problem understanding the above paragraph.
Somebody, for example, talks about his teammates this way: "They've always done the right thing by me and I'd like to think I've always done the right thing by them as well." In this situation, we understand that the speaker has had a harmonious relationship with other members on the team, that they've treated him fairly and respectfully and that he's returned the favor likewise.
Otherwise, he may feel "hard done by", i.e. harshly, unfairly, disrespectfully treated. Whatever, mistreated in general.
One more point here, if you feel hard done by someone, you don't say you feel hard done by by them. That's awkward. To say you're hard done by them is good enough, I'm sorry to say. I mean, the second "by" is redundant. One "by" suffices.
Alright, here are media examples of both "to do the right thing by someone" and "to feel hard done by":
1. President Clinton began what he called "a journey long overdue" last week: a 12-day African tour.
When Clinton stopped in Ghana last Monday, he told the 500,000 people who flocked to see him: "My fellow Americans must leave behind the stereotypes that have warped our view and weakened our understanding of Africa. It is time for Americans to put a new Africa on our map."
Clinton went to Africa to push for U.S. trade with African democracies such as Ghana, instead of having the nations largely depend on U.S. aid. He also encouraged the people to invest in their children by providing computers and better education. (Many people there don't even have electricity, but the president promised financial help.)
Clinton also talked to Ugandans about slavery: "The United States has not always done the right thing by Africa... going back to the time before we were even a nation (when) European Americans received the fruits of the slave trade, and we were wrong in that." Some of the press questioned whether he had just officially apologized for slavery, as some in the U.S. have urged him to do. But White House officials downplayed his statement.
- Clinton Reaches Out To 'A New Africa', Chicago Tribune, March 31, 1998.
2. Legendary Australian hockey coach Ric Charlesworth has hit out at the umpiring at the Olympics, believing the Hockeyroos were hard done by in their 1-0 loss to the Black Sticks women.
Charlesworth coaches the Australian men's team these days after a stunning stint with the women's team that brought them gold at the 1996 and 2000 Olympics. He had a spell as High Performance Manager with New Zealand's cricket team between the jobs but reserves a deep love for the women's game.
He was asked his views of the women's Olympic opener between the trans-Tasman rivals and didn't hold back.
"Hopefully we won't get major mess ups, but of course our women's team were cruelly hurt by the decisions (on Sunday) and I think they got it wrong," Charlesworth said.
- Aussies 'cruelly hurt' in hockey loss to NZ, Stuff.co.nz, July 31, 2012.
3. Jose Mourinho hinted his belief that there is a conspiracy against him after Chelsea's European Super Cup penalty shootout defeat to Bayern Munich in Prague.
Pep Guardiola's Bayern Munich twice came from behind to beat Mourinho's 10-man Chelsea, winning the trophy with a 5-4 shootout success after substitute Romelu Lukaku saw his effort saved by Manuel Neuer.
Mourinho felt aggrieved by the dismissal of Ramires for a second yellow card, a decision which left Chelsea to play the whole of extra time with 10 men.
Mourinho made his feelings about referee Jonas Eriksson clear on the pitch and it continued afterwards.
"If you are in love with football, you don't kill a final with a second yellow card like this," Mourinho said. "There were many other yellow cards during the match that the referee didn't give.
"If you ask me in pure terms, rule by rule, yes it was a second yellow card. But you don't do every action in that way.
"In English football, with English referees, with people who love the game and who love to communicate with the players and who love to coach the players, a good English referee stops the game, tells Ramires: 'Look, you've not hurt anyone, but you mustn't do that again'.
"Or tell the Bayern players: 'Don't dive. Don't try and provoke. Play a fair game'. And the game would be 11 against 11. But it's nothing new for me."
Mourinho then reeled off a series of past instances where he felt hard done by.
"At Chelsea (in his first spell), I played two or three times with 10 men against Barcelona," he said. "I went to Inter and played a Champions League semi-final, one hour, with 10 men against Barcelona.
"I go to Real Madrid, I played again a Champions League semi-final with 10 men. I came back to Chelsea and played a Super Cup final with 10 men again.
"Go to analyse the actions and make your conclusions. I'm unlucky. Just that."
- Mourinho feels hard done by, TheBoltonNews.com, August 31, 2013.
本文仅代表作者本人观点,与本网立场无关。欢迎大家讨论学术问题,尊重他人,禁止人身攻击和发布一切违反国家现行法律法规的内容。
About the author:
Zhang Xin is Trainer at chinadaily.com.cn. He has been with China Daily since 1988, when he graduated from Beijing Foreign Studies University. Write him at: zhangxin@chinadaily.com.cn, or raise a question for potential use in a future column.
相关阅读:
(作者张欣 中国日报网英语点津 编辑:陈丹妮)